The best hikes in Europe according to the season and your ultimate guide of where and when to go. There are hiking trails for people of all abilities from moderate gorgeous coastal walks to harder hikes in the Alps.
You'll find thousands and thousands of hiking trails in Europe ranging from easy-going gorgeous seaside walks to rolling hills to gruelling slogs in the Alps. That's both good news and bad news.
The good news is that there's something for hikers of all abilities. The bad news is that with so much choice it can be mind-boggling. Even if you know you want to hike in the Alps, for instance, they're 1200 km (750 miles) long. And you have to choose which country you want to visit.
The Alps are found in seven different countries: France, Italy, Germany, Austria, Slovenia, Switzerland, and Liechtenstein. Not to mention the thousands of amazing hikes that are outside of the Alps!
That's why I've created this guide to the best hikes in Europe along with the best times for hiking these trails.
I've lived in Germany for over 9 years and am in the Alps almost every weekend. While I certainly haven't been everywhere – it's impossible there is just too much territory to cover, I have hiked a LOT in Europe – almost every weekend for the past 9 years. And having grown up hiking in the Canadian Rocky Mountains, I'm very picky about my hikes.
The Best Hike in Europe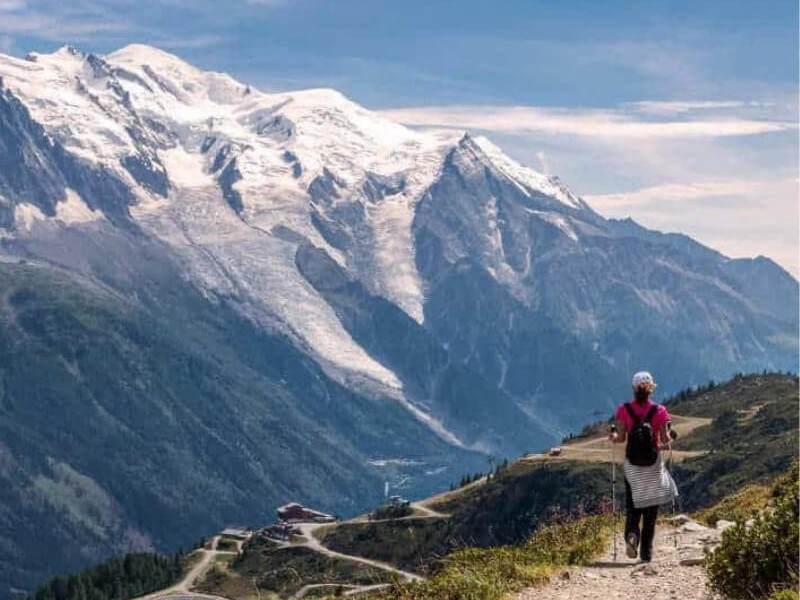 The Tour du Mont Blanc (TMB) is consistently ranked as one of the best treks in the world. You circumnavigate glacier-covered Mont Blanc, the second-highest mountain in Europe. It's strenuous hiking but no mountaineering experience is required since you won't actually be submitting Mont Blanc which is mountaineering.
What I love most about this 6 to 10-day hike (depending on if you want to hike the entire circuit or skip sections with bus transfers) is that you see Mont Blanc from 360 degrees. And you hike through France, Italy and Switzerland. As a Canadian, it's very cool to hike in three different countries on one hike.
The TMB was the first long-distance hike I'd done and was the inspiration for me to start a hiking tour company. You can see our guided and self-guided Tour du Mont Blanc tours here. Or read this practical guide for everything you need to know about planning your TMB Trek.
If you only want to do a day hike or a series of day hikes Chamonix, France or Courmayeur, Italy are good places to base yourself. Check out this guided day hike from Chamonix.
Best Time of Year to Hike: third week in June to mid-September. Before and after that there's too much snow and many of the mountain huts are closed.
You can do easier hikes or day hikes in the region at lower elevations all year round as long as you don't mind hiking in snow.
Best Hikes in the Greek Islands
Hiking the White Mountains in Crete should be on every hiker's bucket list. This spectacular mountain range reaches heights of over 2000m (6562ft) and meets the sea to create a perfect landscape for the adventurer. This coupled with a stay in the beautiful city of Chania, one of the longest continuously inhabited cities in the world, makes this a hiking tour that you don't want to miss.
You won't only get your fill of beautiful mountain scenery, but you'll also have plenty of time to discover Crete's pristine beaches. After a day of hiking, there's nothing better than a rejuvenating dip in the crystalline sea.
This tour is the perfect way to explore Crete. I loved that the itinerary gives you the opportunity to hike through Samaria, the longest gorge in Europe and a UNESCO biosphere reserve.
The path takes you through trickling streams and beautiful rock formations, including the narrowest part of the gorge which is known as the "Iron Gates".
If you choose to do the 8-day trek, you'll be rewarded with a difficult hike up to Mt. Gigilos. You'll find yourself at the 2080m high summit surrounding by the most beautiful views of the Aegean Sea. You won't find a better reason to go the distance in my opinion.
Best Time of the Year to Hike: May to October. The weather is great in Crete in the warmer months, but if you want to avoid the heat, consider going between mid-May and early June or mid-August to October.
Cyclades Islands
The beautiful Cyclades Islands are marvellous to explore. Besides being full of natural wonders, beautiful Greek villages and some of the best weather in Europe, they are also a hiker's paradise. I recommend trying out the Cyclades Islands self-guided hiking tour where you'll have the opportunity to explore the fantastic islands of Tinos and Naxos.
I find that little competes with hiking between picturesque villages on medieval paths as you take in refreshing views of the Aegean sea. On the island of Tinos, you'll discover Xobourgo, a Byzantine fort and grand marble sculptures. Walk by the intricately designed dovecotes and visit the famed Panagia (church of the Virgin Mary) that attracts thousands of pilgrims a year.
But the adventure doesn't stop here. As you make your way by ferry to Naxos, you'll find yourself immersed in Greek history and culture. On the days that you aren't hiking ancient paths, take a dip in the clear blue waters of the Aegean and enjoy authentic Greek cuisine.
I love that your hike takes you past many historical monuments such as the Temple of Apollo and the gigantic Kouros statue. You'll even have a chance to sample Kitron, the local alcohol made at the Valindras distillery.
This amazing hiking experience ends with a trek up to the summit of Mt. Zas, the highest peak in the Cyclades, where you are treated to panoramic views of Naxos and the surrounding islands.
Best Time of the Year to Hike: April to November. Keep in mind that summers get quite hot in these parts and get also get quite crowded during June and July.
Recommended Reading: Best Walking Holidays in Italy
Best Hikes in Italy
Alta Via 1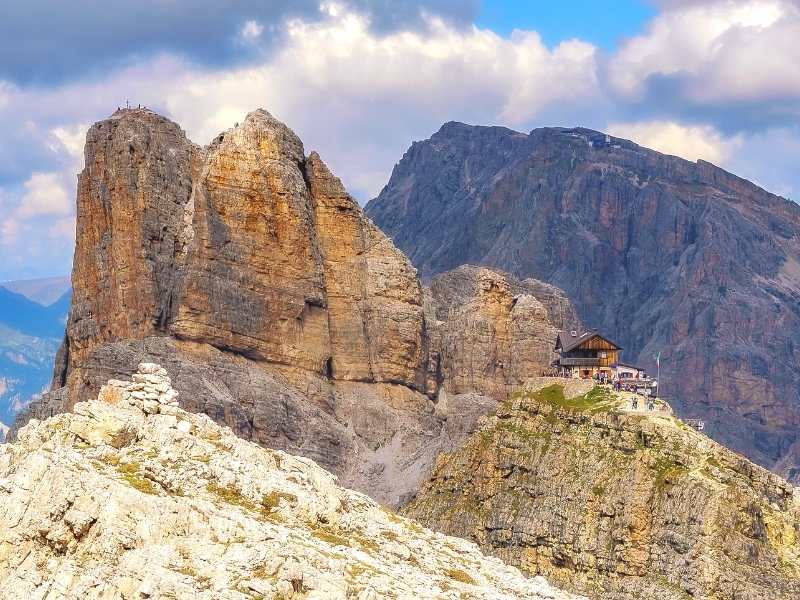 The Dolomites are a dramatic mountain range in northeastern Italy. They're well known in Europe but I confess that I hadn't heard of them until I moved to Germany. They offer a TON of hiking opportunities. I've hiked in four different locations in the Dolomites and liked all of them. But there is something special about the Alta Via 1 trail.
What I love about this trek is that you can choose between three routes: the 11-day complete route, the 8-day Southern trek and the 8-day Northern trek. Each of the routes offers you landscapes that are constantly changing. While hiking you can enjoy panoramic views from the famous Lagazuoi massif and the 11-day trek gives you a special opportunity to walk along the impressive 5-km long west face of Civetta.
Best Time of Year to Hike: third week in June to mid-September. Before and after that there's too much snow and many of the mountain huts are closed. You can do easier hikes or day hikes at lower elevations all year round as long as you don't mind hiking in snow.
Cinque Terre is a UNESCO site famed for its five medieval fishing villages. It's easy to see the appeal that attracts hundreds of thousands of visitors each year. Most of whom miss out on the gems just outside of the Cinque Terre. That's why I recommend staying a few days longer and exploring both Cinque Terre and beyond.
I love knowing that almost every hike will lead to a medieval fishing village where delicious fresh-caught seafood and gelato are waiting for me. It's easy to moderate hiking so anyone that it's in reasonable shape can do it.
If you only have a day it's possible to do the Cinque Terre Coastal Walk in a day (parts of it are closed so you won't be able to all of it until the trails are prepared from storm damage) and many people do. But again, some of my favourite parts of the region are the lesser-known ones. You can read about hiking in Cinque Terre here.
Best Time of Year to Hike: March to November but I'd avoid July and August. It's peak season then. Cinque Terre is really crowded then and gets really hot.
On this hike, you're literally following in the footsteps of Romans as you make your way from Bologna to Florence on this ancient 135 km route.
What I love about this hike is that it's still undiscovered. Most Italians haven't even heard of it. It's also a very cool way to experience a side of Italy that most visitors miss. And it promotes rural tourism which I love. The guest house owners that you'll meet along the way are some of the loveliest people you'll meet.
You can hike the entire route in six days, or do a shortened version in just three days.
Note: The Path of Gods, Bologna to Florence shares the same name with another popular day hike on the Amalfi Coast. These are two very different hikes.
Best Time of Year to Hike: April, May, June, September and October. I did it at the end of September and thought it was a great time to do it. While it's possible to do it year-round July and August are very hot and it can be rainy and sometimes even snowy in the winter months.
Best Hikes in Portugal
Portugal is the perfect mix of culture, cuisine and hiking. The Peneda – Gerês National Park is the only national park in Portugal, and needless to say, an attraction that every hiker should aim to discover.
This 8-day trek comes with two distance options on selected days so you can tailor the tour to fit your needs. This self-guided tour combines picturesque villages, delicious foods, wine and natural wonders to create the perfect luxury hiking experience.
Peneda-Gerês National Park self-guided hike offers you great opportunities to see wild mountain horses known as "Garannos" which roam freely in some parts. You may even come across free-roaming "Cachena cows" and Castro Laboreiro sheepdogs casually guarding sheep. The area is diverse and will have you moving through forests, fields of wildflowers and mountainous regions that offer you picturesque views of an untouched wilderness.
Each day indulge in local cuisine, traditional Gerês honey and famed local wines from the Vinho Verde vineyards.
Best Time of Year to Hike: May to October. Be sure to check the weather for the summer months as it can get very hot during June and July.
Algarve Province
For those that love village to village hiking, as I do, the Algarve self-guided hike is the perfect option. It's a moderate 8-day trek that gives you plenty of time to hike and still enjoy the local attractions and beautiful beaches. From your very first day in Tavira, a city that was once the gateway to Northern Africa, you'll be enchanted by this beautiful region.
Throughout the hike, you'll find yourself passing sandy beaches, picturesque countrysides and even an estuary before ending your day with a dip in the sea and scrumptious Mediterranean meals.
The Ria Formosa Natural Park is an unforgettable highlight of this trip. The park is a stop for migrating birds, including the bright and beautiful flamingo. You'll have time to appreciate each area's rare beauty before moving on to the next amazing stop.
One of the many great things about hiking in Algarve is the daily fresh fish that is available in each village that you pass through. The cuisine is unrivalled and is well-worth your daily treks.
Best Time of the Year to Hike: April to November. This hike is great for most parts of the year. But if you prefer to avoid crowds and very hot weather, then avoid June and July.
Best Coastal Hike in Croatia
Hiking the Dalmation coast is an experience that you should not miss. Split and Dubrovnik are two of the most popular places to visit in Croatia, so why not combine them in one unforgettable self-guided hiking experience.
This specific tour offers you an option of three hikes each day that differ in difficulty. This way you can tailor every part of the tour to suit your abilities.
I highly recommend the Split to Dubrovnik hiking tour as it gives you opportunities to visit towns and sights that are not on normal itineraries. Ferry across to Supetar on the small island of Brač, Hvar and Mljet where you will discover hidden beauty as you hike.
On your way, you'll make stops at historical sites and the spectacular Korčula olive groves, where you can enjoy a delicious picnic. Each of your days will be punctuated with scrumptious Mediterranean meals and stunning beach experiences.
In Mljet, you'll discover one of Croatia's eight national parks where you can choose from one of three hiking trails, two of which will take you to unrivalled swimming spots.
Best Time of the Year to Hike: April to October. Croatia has notoriously great weather but also gets very busy during the summer peak season. If you prefer hiking during a quieter season, you should consider April to early June or between August and October.
Best Hikes in Spain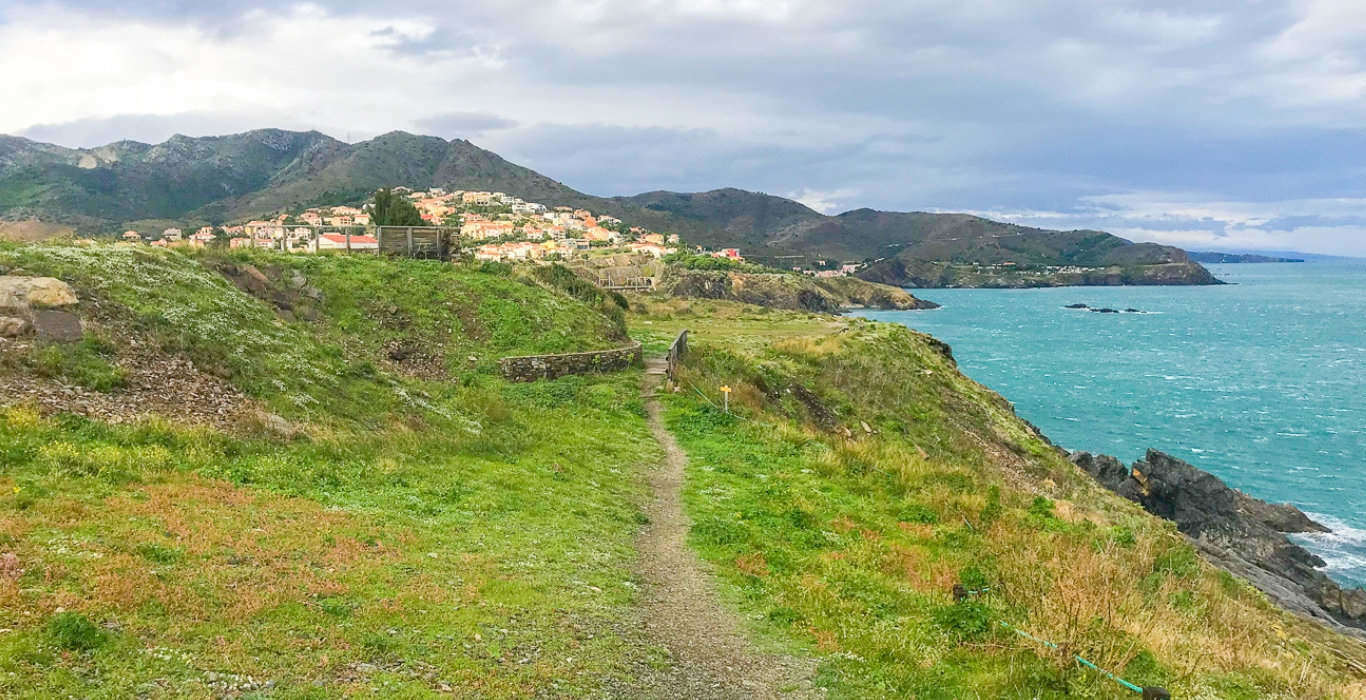 This gorgeous coastal hike is easy to moderate hiking and you'll stay in a fishing village each night as you experience almost non-stop views of the Catalan and French coast.
I love the culture on this self-guided hiking tour. Salvador Dali's house is right on the way and on another day you hike to Sant Pere de Rodes Cloister, one of the most important Monasteries in Spain. You get time to explore the sights, experience a part of Catalonia and France in a unique way and eat delicious seafood.
This is also a good choice if you want to escape the crowds. Most days I only saw a few other hikers.
Best Time of Year to Hike: March to October but I'd avoid July and August as it gets really hot. I did it at the end of October and it was very quiet. Late spring and early fall are great times to do it.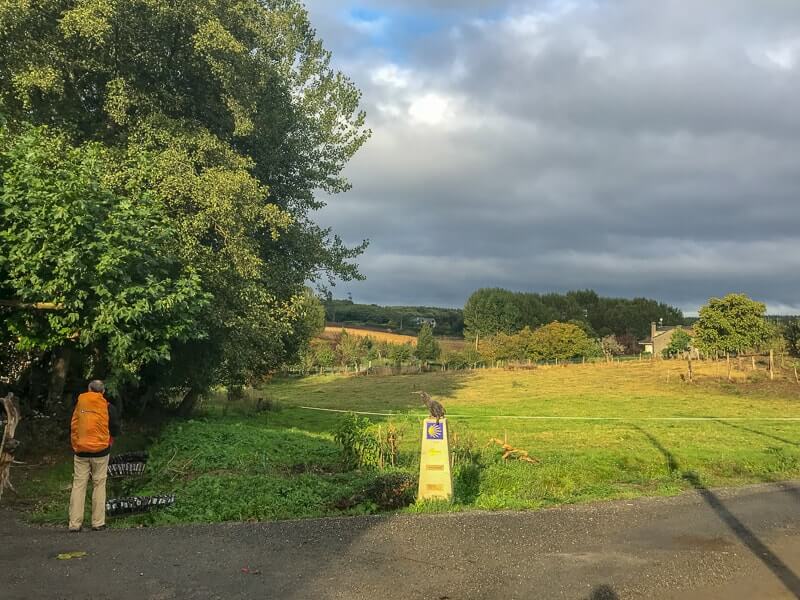 The Camino de Santiago is the most famous hiking route in all of Europe attracting hundreds of thousands of walkers each year. It's a good choice if you want to meet people as due to the popularity you can always find someone to walk with if you choose to do so.
Unlike the other hikes, this one wasn't my favourite. I think the scenery is OK, but nothing special – at least the last 100 km. Having said that, everyone else I met walking really enjoyed it. That's why I've decided to include it.
I also like that you can hike the full route which will take a month or if you don't have that long, you can just hike the last 100 km as I did. The easiest way to organize it is with a self-guided tour with CaminoWays.com. Use the code 'MONKEYSCAMINO' and you'll get €20 off. They'll book all your accommodations, arrange luggage transfer and provide you with a map and an itinerary.
Best Time of Year to Hike: May and June and September and October. I did it in October and loved doing it then. The days were still warm but not too hot and there were still enough walkers to keep it interesting. July and August are the most popular months but can also be very hot.
It's possible to walk the last 100 km of the Camino during winter as well. However, be aware that the days are shorter and there's a higher chance that you'll have more rain. There are also fewer pilgrims during the winter months. That's good if this is a personal journey for you. However, it's negative, if you're looking to socialize with other pilgrims.
Tenerife, Spain

Located off the west coast of Africa, but belonging to Spain's Canary Islands, Tenerife is the largest. What I love about hiking here is the variety. Teide National Park is a volcanic lunar landscape that will make you question whether you're hiking on earth. There are also some excellent coastal walks where you can walk to beaches only accessible by foot.
And I loved hiking in Anaga, located in the north. This is the greenest part of Tenerife. I felt like I was hiking in Southeast Asia with its dramatic green lush mountains that plunged into the ocean.
The best way to experience hiking in Tenerife is to do a hiking tour that explores the diversity of this island. Without a car, it's difficult since some of the best hikes have a different start and endpoint. That's why I recommend going on a self-guided tour. CanariaWays has six tours to choose from. I'm personally a fan of the 12-night Grand Walking Tour of Tenerife since you'll get to experience all the diversity that Tenerife offers as mentioned above.
Travel Tip: Use the code "MONKEYS" when you book and you'll get €20 off your trip with CanariaWays.
You can find lots of easy day hikes in Teide National Park for a lunar landscape experience or in Anaga. I think it offers some of the most gorgeous hiking in all of Europe.
Best Time of Year to Hike: September to May. As Tenerife is located off the west coast of Africa it's warmer than the other hikes in continental Europe. There can be snow in January and February but this usually doesn't last long. June, July, and August are usually considered too hot for hiking.
Hiking Teide
Teide is the highest mountain in Spain at 3718 m and the third highest volcano in the world! You have two options. 1) Do it as a very long day hike and take the cable car down or 2) Break it into two days spending one night at a hut. You can find more info on climbing Teide here: https://www.volcanoteide.com/en/complete-guide-on-how-to-get-up-mount-teide-peak.
Best Time of Year to Hike: April to May and September and October. While it can be possible to hike Teide all year long, snow can make it difficult in winter and the summer months are too hot.
La Gomera
La Gomera is the second smallest of the Canary Islands. It belongs to Spain but is located 100 km off the northwestern African coast. You can easily reach it with a ferry from Tenerife. There's also an airport. The volcanic island has so much diversity with many endemic plants. You'll find everything from lush green forests, the largest and best-preserved Laurel Forest in the world, to succulents.
The island is comprised of valleys and steep hills that rise dramatically from the sea. You'll hike along coastal paths, in lush green forests, through red rock, the largest banana plantation in La Gomera and drought-resistant succulents in drier parts. You'll never be bored when hiking in La Gomera.
I arranged mine through CanariaWays.com. They take care of booking all your accommodations, arranging the transfers and luggage transfer and provide you with an itinerary. They also offer GPS instructions which you should receive before you start hiking. These are invaluable. I'm a BIG fan of self-guided tours and do many of my hiking tours in this way.
Travel Tip: Interested in doing it? Use the code "MONKEYS" when you book and receive €20 off.
Best Time Of Year To Hike: La Gomera has a subtropical climate with welcome winds from the Atlantic and a mild climate most of the year. That means the hiking season is almost the entire year – September to the end of May. It's possible to hike in June, July, and August although it will be hot so keep this in mind.
The Best Hike in Scotland
Scotland's first official long-distance hiking trail, this route is beautiful and a great way to experience Scotland. It's not as strenuous as the other tours mentioned above but you'll still feel challenged. It starts off relatively flat and gradually progresses into steeper terrain so you have a chance to get your hiking legs.
What I love most about hiking the West Highland Way are the ever-changing scenery and the warm Scottish hospitality. It's also really easy to meet people while hiking since it's a popular route.
If you want to do a day hike from the West Highland Way there are numerous starting points. But I'd recommend staying in Fort William, known as the adventure capital of Scotland.
It also makes a good base if you want to hike Ben Nevis, the highest peak in Scotland. Be forewarned your view of and from Ben Nevis is likely to be fleeting at best. It's often shrouded in cloud as it was when I hiked it.
But if you want bragging rights of climbing the highest mountain in the UK, you gotta do it. I'd also recommend doing another hike that might not earn you bragging rights but will likely provide you with better views.
Best Time of Year to Hike: April to October. In spring and fall, there's a higher chance of rain and near the end of October, the days are getting shorter. However, in summer you'll have midges to deal with. I hiked it the third week of September and loved it, so I think fall is a great time to do this hike.
The Best Hike in Ireland
This route takes you through what's known as the Garden of Ireland. The entire route takes seven days but I'd recommend skipping the first few days which take you through farmland and instead start in Wicklow Mountains National Park. This is gorgeous and you'll get a unique experience of finishing your hike in Dublin where you can celebrate with a pint.
I love the hiking trails in the Wicklow Mountains, the views of the Valley of the Two Lakes and walking through the Monastic City, which is one of the most important monastic sites in all of Ireland.
To make your trip easy, I recommend a self-guided tour with IrelandWays.com. Use the code 'MONKEYS' at checkout and you'll get €20 off.
Best Time of Year to Hike: March to October. I did it in March and although I had a couple of rainy days, really enjoyed it. In winter it's too rainy.
Best Hikes in Switzerland
This is cheating but I don't have one favourite hike in Switzerland. If you could only visit the Alps in one country, I'd say visit Switzerland. The WOW factor when hiking in Switzerland is very high.
That is as long as you're not on a budget. It's really expensive, unfortunately, which keeps me from returning as often as I'd like.
While I don't think you can go wrong hiking anywhere in Switzerland, here are a few of my favourite regions: The Engadin Mountains for their lunar-like landscapes, and the Jungfrau Region for stunning Alps scenery.
And for a unique combination of hiking and adventure, take the Gelmer Funicular, the second-highest steepest in Europe in the Hasital Region up to Gelmer Lake. It's an easy mostly flat walk around the lake, or you can continue on to one of the longer and harder hikes from the lake.
Best Time of Year to Hike: the third week in June to mid-September for higher elevations and year-round for day hikes at lower elevations.
The Haute Route is a wonderful moderate hike that takes you past two of the most iconic peaks in the Alps, Mont Blanc and the Matterhorn. The hike starts in Chamonix, France and finishes in Zermatt, Switzerland.
This hike will have you climbing up dramatic mountain passes and passing through alpine meadows filled with wildflowers. The Haute Route offers you wonderful views and amazing landscapes that will appeal to your adventurous side. This is an amazing opportunity to follow in the footsteps of the explorers of old.
This iconic hike can be done over 7,11 or 14 days, depending on whether you want to do the entire circuit or skip sections with transfers. This is one of the most exciting multi-day hikes here. Find out more about our self-guided Haute Route tour and see why this hike is so wonderful.
Best Time of Year to Hike: You can hike the Haute Route from July until mid-September. In the colder months, the area is more suitable for skiing and snowshoeing.
Best Hikes in Germany
Partnachklamm
If you could only do one day hike in Germany that was reasonably easy and offered views that far outweigh the effort I'd recommend hiking from Garmisch-Partenkirchen through the gorgeous Partnachklamm (gorge) up to the Berggasthof Eckbauer, a mountain guest house where you can eat lunch and enjoy gorgeous views into the Austrian Alps. You can also stay overnight there. If you take that option you may want to take the cable car.
It's also worth noting that it costs €6 to hike through the Partnachklamm. This tour from Munich makes your visit very easy. It takes you through the Partnachklamm but doesn't go all the way up to the Berggasthof Eckbauer, making it perfect if you're looking for an easier hike.
Best Time of Year to Hike: You can do this hike year-round but check that the Partnachklamm is open. It periodically closes if the icicles get too big and become dangerous, or sometimes for maintenance. Check their website before going: https://www.gapa.de/en/Your-GaPa-experience/Partnach-gorge. Having said that, it's absolutely stunning in winter, especially when it's really cold. The icicles get huge. It will be slippery then so be forewarned.
Schachenhaus: The King's Mountain Hut
If you're looking for something a bit more strenuous then I'd recommend starting again in the Partnachklamm and then going to the Schachenhaus. This was King Ludwig II's mountain hut. While not nearly as opulent as his castles, like Neuschwanstein, Herrenchiemsee, or Linderhof the second floor will surprise you. It was an important place for the king who spent most of his birthdays here celebrating with his servants. Entrance is by tour only and tours are available at 11.00, 13.00, 14.00 and at 15.00. There's also a botanical garden and a mountain hut where you can have lunch nearby.
Best Time of Year to Hike: The King's Mountain Hut, Schachenhaus is open from the beginning of June to the beginning of October so I'd recommend hiking it then since a highlight is a tour inside the mountain hut.
In Grainau, near Garmisch-Partenkirchen, I also love the Höllentalklamm (Hell's Valley Gorge). It's another gorgeous gorge hike. You can either hike it up to the Höllentalangerhütte, a mountain hut and return the same way. Or for a more difficult and scenic hike take the Alpspitzbahn cable car or hike up, then make your way over the Osterfelderkopf, then to the hut and descent down the Höllentalklamm.
Admission is €5.
Best Time of Year to Hike: It's open from mid-May or the end of May (depending on the year) until the end of October. Check https://www.zugspitze.com/de/urlaubswelt/aktiv-sommer/wasserspass/wasserfalle-klammen/hoellentalklamm for specific dates. There's a gate that makes it inaccessible when it's closed.
Best Hikes in Austria

Similar to Switzerland, I'm hard-pressed to name a favourite hike in Austria but if you're looking for a day hike then I'd recommend visiting Krimml Waterfall, in Hohe Tauern National Park. It's the largest waterfall in Europe and is accessible by an easy hike. This tour from Salzburg makes it very easy to get there.
Best Time of Year to Hike: The hiking trail is open from mid-April to the end of October each year.
I'm also a fan of hiking in Hohe Tauern National Park, Wilder Kaiser, Zillertal, and Grossarl. There are a TON of hikes you can do in these regions.
Best Time of Year to Hike: Summer if you want to go to higher elevations. However, it's possible to hike (or snowshoe in winter) in these regions any time of year.
The Best Place to Hike in Fall in Austria
By far THE best place to hike in all of Austria, in my opinion, is the Großer Ahornboden (Big Maple Plain) in the Karwendel Alps. There are 2000 maple trees, some of them 600 years old. The colors are spectacular. There are a variety of hikes you can in the area. The only negative is that it's only reachable by car. The road is only open May to October. But in winter you can cross country ski the road.
These are some of the best hikes in Europe in my opinion, but as you can see from the variety, there is no shortage of hiking trails in Europe.
Let me know your favorites as my list is always growing.