Just because you love being in nature doesn't mean that you have to rough it.
Ever dreamed of starring in your own nature documentary without worrying about stepping in elephant poo when you get up to go pee?
Want to know that a glass of wine and hot mouth-watering meal are waiting for you instead of lukewarm campfire beans and weenies?
Love being in nature but hate shivering in a damp sleeping bag after discovering your "waterproof" tent actually isn't?
I'm Laurel Robbins, the founder of Monkeys and Mountains Adventure Travel.  If you're anything like me, after a day filled with adventure you like to return to a warm shower, hot meal and a waterproof (for real) roof over your head. You never want to ask How do I set up this %#$ tent?
That's why I created Monkeys and Mountains Adventure Travel. I started it as an adventure travel blog in 2011 My goal was and is to inspire travellers to spend more of their precious vacation time exploring the outdoors – while still experiencing creature comforts. Yes, you can pee in the woods, but you'd rather use a toilet. This is a vacation after all.
But then I started getting emails from readers, then more, asking if I would plan their vacations for them. I always declined, until I realized that I could provide more value by offering this service. Specifically by offering hiking, cycling and wildlife tours. In 2015 I become an adventure tour operator and started hiring a small team of like-minded talented individuals.
Our Approach to Planning Your Adventures
I personally do every tour that I sell and research many more that I decide not to offer. Your vacation time is precious. So is your hard-earned money. My promise to you is to make sure each adventure is worthy of your valuable time. If it's not epic, it doesn't make the cut. Most don't. I'm a gal that grew up in the Canadian Rocky Mountains. I have VERY high standards when it comes to the IT factor that makes for a WOW trip.
I don't want a "nice" vacation. And I don't think you do either. You want something epic. Something that utterly captivates you. A trip that you come back from and tell all your friends "that was the best vacation I've ever had".
I seek out adventures that take me to some of the most beautiful spots on the planet. And then most importantly, I share them with you to help you create your own epic adventures.
You can't possibly know what you don't know. Like that the Alps look dramatically different in each country. And some are more impressive than others. Or that arguably the most beautiful mountain range in Europe, isn't the Alps, but the UNESCO World Heritage Dolomites in Italy.
You can't be expected to research every last painstaking detail that you need to know to have an unforgettable adventure. That's where we come in. I put over 20 years of travel, visiting over 40 countries and the experience of living in five different countries (currently Germany where I've lived for the past 7 ½ years) to work for you by offering curated hiking, cycling and wildlife tours.
You'll also get answers to questions that you didn't even know you had – like how not to get yelled at when you enter a mountain hut in the Alps. Or what to do when a Silverback gorilla is charging you.
When you book your adventure tour with Monkeys and Mountains Adventure Travel, I'll help prevent you from repeating travel mistakes that I've made. Like bringing a hairdryer to Madagascar, or eating ice-cream while travelling in Africa, or assuming that my ATM card would work in the Galapagos. Spoiler alert – none of these things are good ideas.
No one is immune to travel mistakes, but my well-travelled team and I can help you avoid these mishaps so that your vacation is memorable – for all the right reasons.
Being an adventure travel blogger has also given me the opportunity to meet and connect with fabulous partners who are as committed to eco-travel as I am. You can be assured that your travels are having a positive impact on the world. I work with local partners, and we're committed to using local guides and my trips are designed to benefit the locals that you'll meet along the way.
My philosophy is that adventure travel has the power to transform. It can help you create long-lasting changes in all areas of your life.
If you're anything like me, you expect a LOT from your vacation. You want adventures where you come back a little different than you were before. Maybe a little stronger, a whole lot braver and the most fabulous version of yourself. Ones where you come back and notice that you're smiling more often. As do your friends.
Maybe you're stuck in a rut, facing a midlife crisis square in the face, want to devote time to a relationship that you've been neglecting. Or perhaps you want to summon your courage to make changes that you know you need to make or to ease the everyday stresses of life. Maybe it's finding your happy place or instead of saying "How did I end up here", you say "How did I get so lucky to be here."
The best way I know to do these things is to immerse yourself in nature. To give yourself the time and space just to be. I'm convinced that we'd all be much happier and peaceful if we spent more time in nature. But you can do it in comfort, with a warm room over your head.  You can reflect over a local dinner that someone else has prepared – no cans of beans and weenies in sight.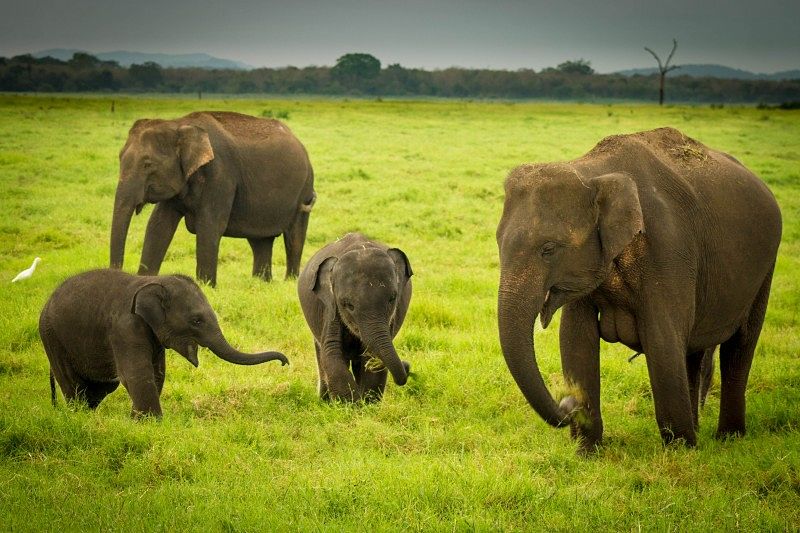 How do I know it works? Because I'm living proof.
After a particularly difficult time in my life, I found myself stuck in a rut dealing with some medical issues that left me fat, bloated and depressed. I needed to feel "good" at something. I needed something to shake up my life. Something to get me up off the couch, get the potato chips out of my hands and get out of my stretchy elastic waist banded sweats.
That thing turned out to be hiking the Tour du Mont Blanc (TMB). I went from being mostly a day hiker with the occasional 3-day hike to successfully completing a 160 km trek. It normally takes 10 days to complete in full. I completed it in 8.  While I wouldn't recommend the way that I did the TMB, it was exactly what I needed.
Step by step I rebuilt my confidence. I kept going even when my legs were burning. I laughed. I cried. I came back to life.
Little did I know that it would become the start of an obsession with long distance treks. Long after the trek was over when I faced something difficult in my life, and I feel like giving up, I reflect back on the TMB and think, "I didn't give up then. I'm not giving up now."
LET THE ADVENTURE BEGIN. CLICK ON ONE OF THE IMAGES BELOW TO GET STARTED: