Hiking quotes spark inspiration and may just be the motivation you need to get back on the mountain or get you through the day when you can't be.
There are times when we aren't able to do the things that we love to do. For me, that is hiking. There have been times where I just haven't been able to get out due to an injury, sickness or work. Other times, even as a hiking lover, it can be hard to find the motivation to get out. In times like these, I find that reading hiking quotes can make a massive difference and usually gets me planning my next big adventure out in the mountains. There are so many hiking quotes out there, but I have my favourites.
Here are Some of My Favourite Hiking Quotes
Because in the end, you won't remember the time you spent working in an office or mowing the lawn. Climb that mountain.

˜ Jack Kerouac
Returning home is the most difficult part of long-distance hiking. You have grown outside the puzzle and your piece no longer fits.

˜ Cindy Ross
May your trails be crooked, winding, lonesome, dangerous, leading to the most amazing view. May your mountains rise into and above the clouds.

˜ Edward Abbey
After a day's walk, everything has twice its usual value.

˜ G.M. Trevelyan
Wilderness is not a luxury but a necessity of the human spirit, and as vital to our lives as water and good bread.

˜ Edward Abbey
On a hike, the days pass with the wind, the sun, the stars; movement is powered by a belly full of food and water, not a noxious tankful of fossil fuels. On a hike, you're less a job title and more a human being. A periodic hike not only stretches the limbs but also reminds us: Wow, there's a big old world out there.

˜ Ken Ilgunas
A walk in nature walks the soul back home.

˜ Mary Davis
I slow down when hiking. The rhythm of nature is more leisurely. The sun comes up, it moves across the sky, and you begin to synchronize to that rhythm.

˜ John Mackey
I go to nature to be soothed and healed, and to have my senses put in order.

˜ John Muir
Everyone wants to live on top of the mountain, but all the happiness and growth occurs while you are climbing it.

˜ Andy Rooney
Nature is not a place to visit. It is home.

˜ Gary Snyder
We live in a fast-paced society. Walking slows us down.

˜ Robert Sweetgall

Recommended Reading:Hiking 101: How to Get Started Hiking
Set loose, a child would run down the paths, scramble up the rocks, lie on the earth. Grown-ups more often let their minds do the running, scrambling, and lying, but the emotion is shared. It feels good to be here.

˜ David Miller
Related Reading: Alta Via 1 Self-Guided Hiking Tour in Italy
Only one who wanders finds a new path.

˜ Norwegian Proverb
Somewhere between the bottom of the climb and the summit is the answer to the mystery why we climb.

˜ Greg Child
Related Reading: The Camino: The Last 100 KM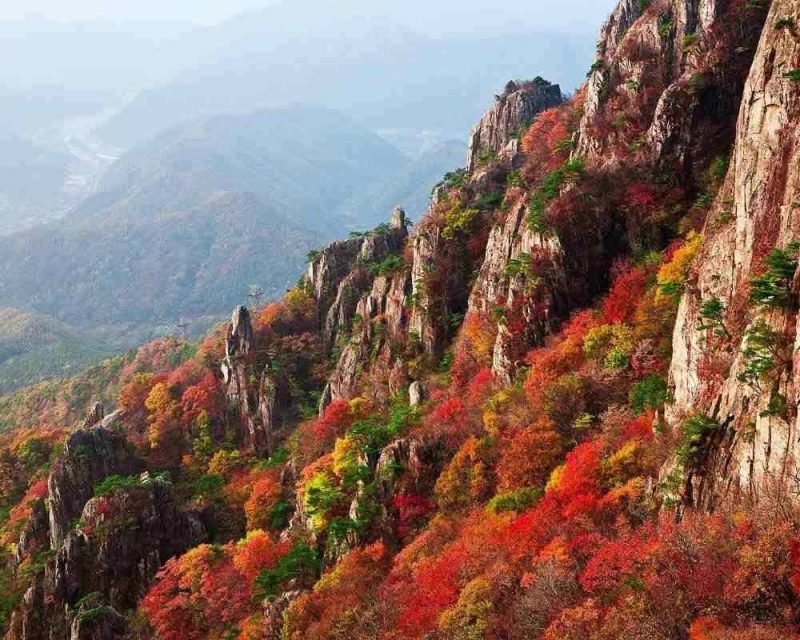 Study nature, love nature, stay close to nature. It will never fail you.

˜ Frank Lloyd Wright
Walking in solitude fixes nothing, but it leads you to the place where you can identify the malady—see the wound's true form and nature—and then discern the proper medicine.

˜ Aspen Matis
If we were meant to stay in one place, we'd have roots instead of feet.

˜ Rachel Wolchin
Now I see the secret of making the best person, it is to grow in the open air and to eat and sleep with the earth.

˜ Walt Whitman
Between every two pines there is a doorway to a new world.

˜ John Burroughs
There are two kinds of climbers, those who climb because their heart sings when they're in the mountains, and all the rest.

˜ Alex Lowe
Never measure the height of a mountain until you have reached the top. Then you will see how low it was.

˜ Dag Hammarskjold
Related Reading: Everything You Need to Know About Water When Hiking or Trekking
Of all the paths you take in life, make sure a few of them are dirt.

˜ John Muir
Hiking is not escapism; it's realism. The people who choose to spend time outdoors are not running away from anything; we are returning to where we belong.

˜ Jennifer Pharr Davis
Hiking and happiness go hand in hand or foot in boot.

˜ Diane Spicer
You need special shoes for hiking—and a bit of a special soul as well.

˜Terri Guillemets
Adventure isn't hanging off a rope on the side of a mountain. Adventure is an attitude we must apply to the day to day obstacles of life

˜ John Amatt
Related Reading: Hiking Vs Trekking Vs Mountaineering
If happiness is the goal – and it should be, then adventures should be top priority."

˜ Richard Branson
Only if you have been in the deepest valley, can you ever know how magnificent it is to be on the highest mountain.

˜ Richard M. Nixon
We don't stop hiking because we grow old. We grow old because we stop hiking.

˜ Finis Mitchell
Related Reading: Wicklow Way in Ireland
In every walk with nature, one receives far more than he seeks.

˜ John Muir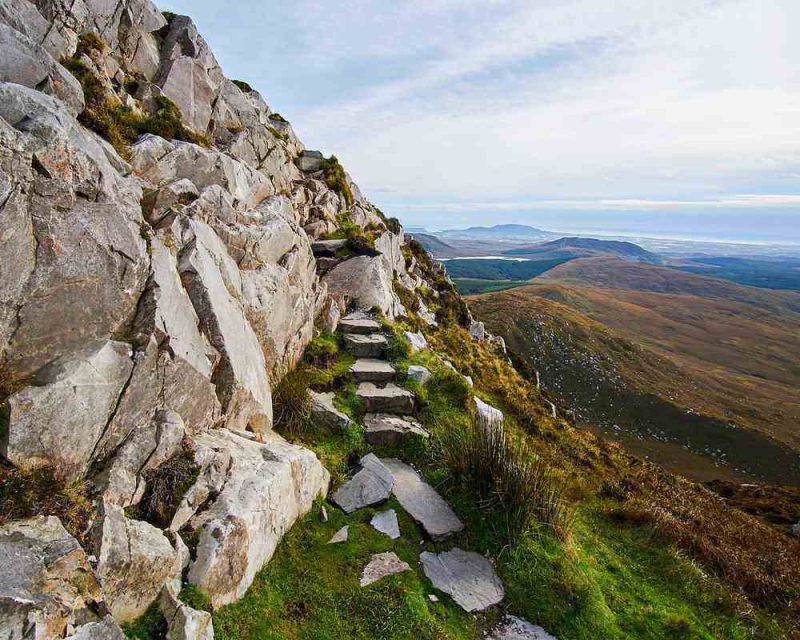 The experienced mountain climber is not intimidated by a mountain he is inspired by it.

˜ William Arthur Ward
"Mountain hikes instilled in me a life-long urge to get to the top of any inviting summit or peak."

˜ Paul D. Boyer
Related Reading: Coastal Hike from Spain to France
Trekking means a traveling experience with a thrilling excitement.

˜ Amit Kalantri
To travel, to experience and learn: that is to live.

˜ Tenzing Norgay
And into the forest I go, to lose my mind and find my soul.

˜ John Muir
Related Reading: The West Highland Way
You need mountains, long staircases don't make good hikers.

˜ Amit Kalantri
Sometimes just reading the right quote about hiking is inspiration enough to keep getting out there. What is your favourite hiking quote?