This post is also available in: German
Are you a hiker looking for some tips on how to achieve a natural glow? We've got you covered! When it comes to makeup in the great outdoors, you may feel stumped, wanting that radiant look but also wanting to keep your look minimal and natural.
I totally get it. With my 7 best outdoor and hiking makeup tips, you'll be able to look amazing while still being able to hike without raccoon eyes on your hiking trip. 
From choosing appropriate colors, products, and application techniques – while blocking out the sun's harmful rays,  I'll help you banish those doubts so that people will wonder how you look so good "au naturel."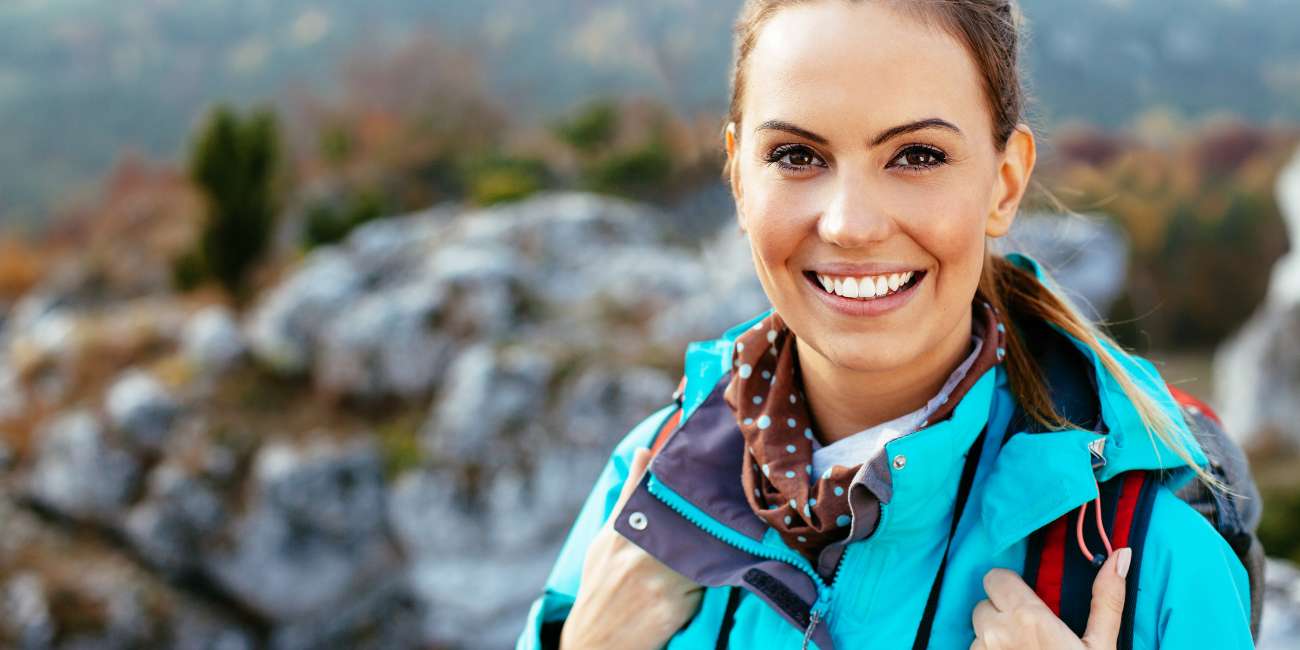 7 Best Hiking and Outdoor Makeup Tips
1. Start with skincare
Having a radiant yet natural glow starts before you put on your outdoor and hiking makeup by having a regular skincare routine. 
Cleanse: Clean your skin daily with a gentle cleanser that suits your skin type to remove dirt, oil and makeup. Never go to bed with makeup on, no matter how tired you are from your hike.


Exfoliate: Regular exfoliation helps remove dead skin cells and unclogs pores, promoting a brighter, smoother complexion. You'll want to do this the night before a big hiking date, not the day of, since it may leave your skin a bit red. 


Moisturize: Hydrate with a light moisturizer in summer and a heavier moisturizer in cold weather that suits your skin type. I also use a special moisturizer specific for the eye area.

Moisturized skin looks so much more radiant than dry skin, so be sure to do it morning and night.

And don't forget to drink plenty of water regularly. That will also help keep your skin hydrated.

I like using a tinted moisturizer  like

EltaMD UV Elements SPF 44 Tinted Moisturizer for Face with SPF

since I have a pale skin tone that includes sunscreen, but if yours doesn't, then: 
Apply Sun Protection. Apply a broad-spectrum facial sunscreen like

A'PIEU Pure Block Waterproof Sunscreen Cream SPF50+

You'll want to protect your skin from sun damage and UV rays. Look for one that's sweatproof since you'll likely be sweating.

But instead of having a separate product, I recommend choosing a moisturizer that contains SPF, saving you money on sunscreen and one less product you'll need to buy.
2) Create a Healthy Glow with a BB Cream
Avoid using a full-cover foundation which will look cakey and make you look too "done" for hiking or being in outdoors. Instead, use a BB & CC cream. I love this BB Cream, which gives a natural look while still providing some coverage. Plus, it has SPF 15.
3) Use a Tinted-Lip Balm for a Perfect Outdoor and Hiking Makeup Look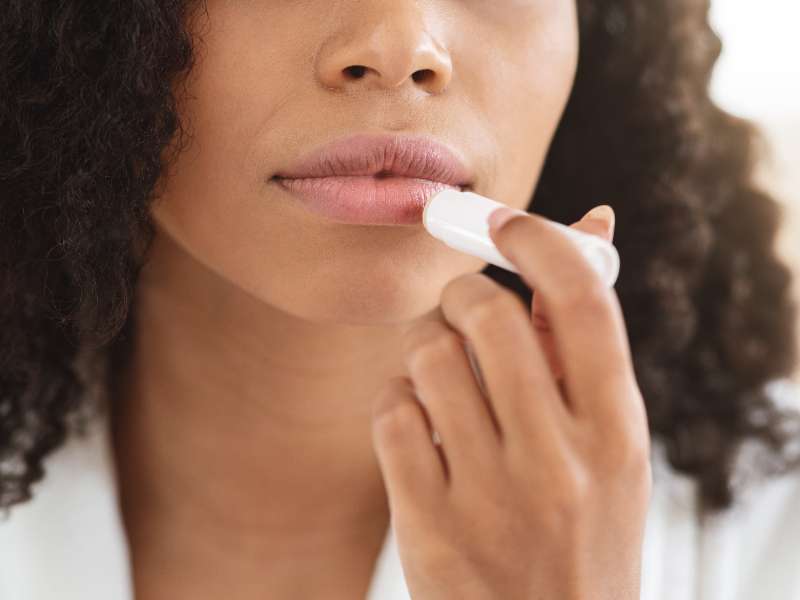 Instead of full-on lipstick, use a tinted lip balm. I personally love Burt's Bees, and they come in a variety of colors and keep your lips moisturized for up to 8 hours. Plus, your lips will be soft if you're on a hiking date, and there here happens to be a kiss ;).
Or, if you prefer regular lip balm with no color, then choose one that has SPF like Sun Bum SPF 30 Sunscreen Lip Balm.
If the idea of going without lipstick is horrifying to you, then consider a long-lasting lip stain that's close to your lip color. 
4) Define Your Eyebrows
Brush your eyebrows up to give them some volume before smoothing them down again. Then if you have sparse eyebrows as I do, fill them in with an eyebrow pencil . But again, don't go too heavy. It should look natural.
5) Natural Looking Eye Makeup
I don't wear eye shadow when I'm hiking as I think it's too much when I'm going for natural outdoor makeup.
But I'm a HUGE fan of smudge-proof eyeliner in either brown or charcoal. You want to avoid black as it's too harsh. You also want smudge-proof or waterproof eyeliner to avoid raccoon eyes.  
For mascara, go for a clear mascara to define your lashes, but again look natural for your outdoor and hiking makeup and to avoid raccoon eyes. Even if you wear waterproof mascara, it tends to clump and not look good if you're working up a sweat for hours on a big hike. 
6) Keep Shine Away
I don't wear a finishing face powder when hiking as it can end up looking cakey, but if your skin is oily, then try ETUDE Zero Sebum Drying Powder
If you're OK with skipping the powder, or in addition, these natural blotting papers or this face roller are great to wipe away sweat and keep shine at bay.
They're much more absorbent than toilet paper, but if that's all you've got, it will also work in a pinch. 
7) Choose Waterproof Concealer If You Need to Cover Acne
Not everyone will need this, but if you have acne-prone skin, there's nothing worse than catching your reflection in a lake and seeing that your pimples are popping through because your concealer has melted away.
I've had this happen on numerous occasions, and it's embarrassing. While I'm all for minimal outdoor and hiking makeup, that's WAY too natural for me! 
Choose a waterproof concealer like this one from L'Oreal that lasts for 24 hours so you can be sure that your acne doesn't make an unwanted surprise appearance. 
If you're on a hiking date, it's tempting to go overboard with your hiking makeup but remember, if your date asked you on an outdoor date, they probably like the natural look.
And it can boost your confidence knowing that even if you're sweaty, your date still finds you attractive with minimal makeup. A study in Time Magazine reports that men find women with less makeup more attractive. And that's likely even more true for outdoorsy guys. And if they don't, they're not the person for you.
Now that you have my 7 best outdoor and hiking makeup tips, you'll look naturally beautiful while still being able to hike without having to worry about having raccoon eyes on your hike.
And if you're going on a hiking date, check out my other tips.