Celebrate Halloween with a quick getaway to one of these haunted Airbnbs, hotels, houses and VRBOs. A stay in one of these haunted places is a thrill-seeker's dream come true.
If you're the kind of person that enjoys going all out over the scary season, then you will love the idea of spending a weekend at a haunted Airbnbs, hotel or VRBO. Chilling thrills are the order of the day in these unique haunted places to stay – if you dare.
The thought of spending a night in a haunted airbnb or most haunted places may be slightly unsettling, to say the least, but for the thrill-seeker, this is exactly what you have been looking for.

And if it's your first time seeking an encounter with the other side, don't fret. According to the owners, all the residents, living or not, are friendly and harmless… for the most part.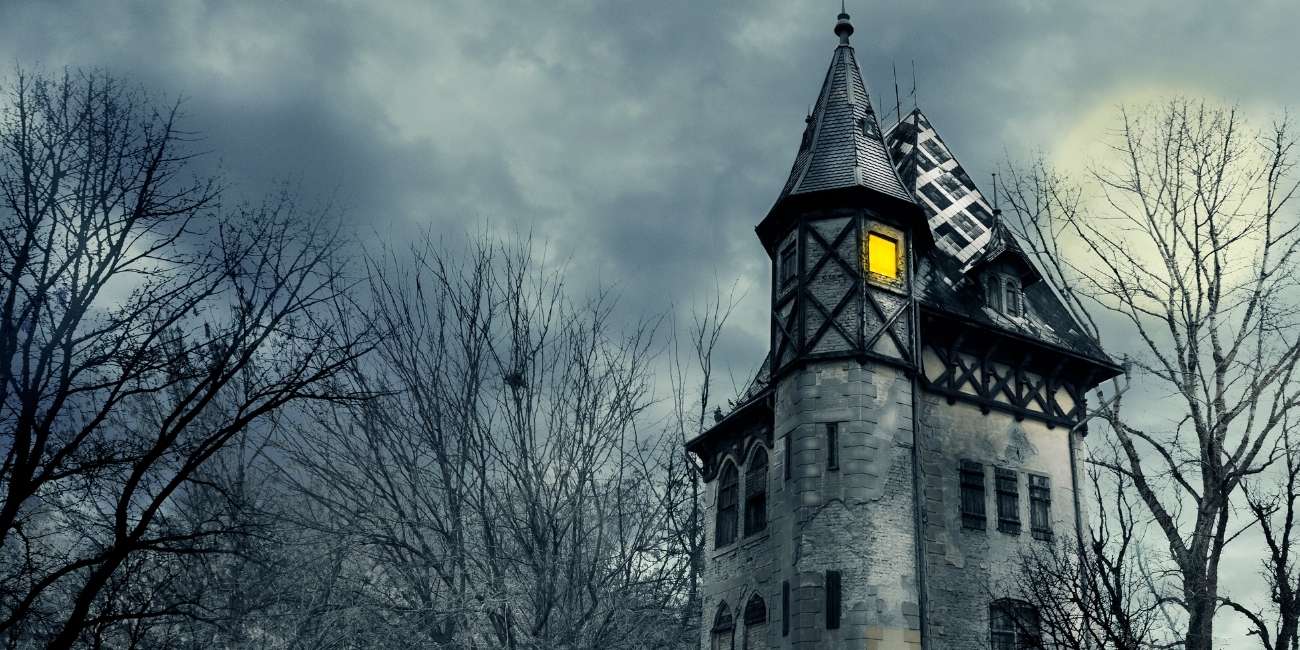 Recommended Reading: Ghost Tours In The US That you Don´t want To Miss This Halloween
So if you're looking for more to do than watching horror movie re-runs, why not try one of these epic Haunted Airbnb listing:
Haunted Stays in Alabama
01. Malaga Inn, Mobile, Alabama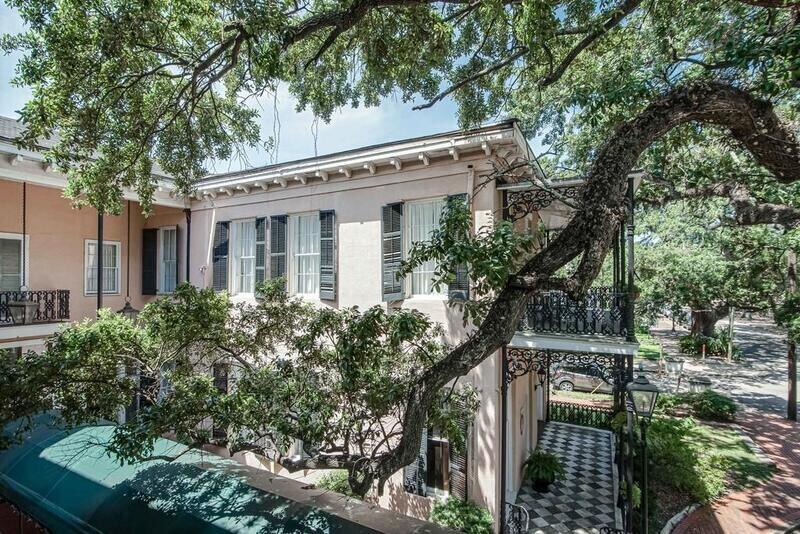 There is nothing more charming than a historic property. The Malaga Inn is nothing short of fabulous. And if you're looking for a spooky airbnb, then be sure to ask for room 007.
Rumour has it that this room is visited by a mischievous ghost of a woman in a white dress who sometimes slams doors and swings chandeliers. You may even feel an unexpected drop in temperature when she's around which is the perfect spooky experience.
Some of the rooms offer you a balcony or patio, and all the rooms have wifi. The interior is just as stunning as the exterior, and you can expect to be more than comfortable at this amazing historical place.
Sleeps: 2 Guests
Price: From US$65
Recommended Reading: Pumpkin Wine: Why You Need to Try this Surprisingly Good Wine
Haunted Stays in Arizona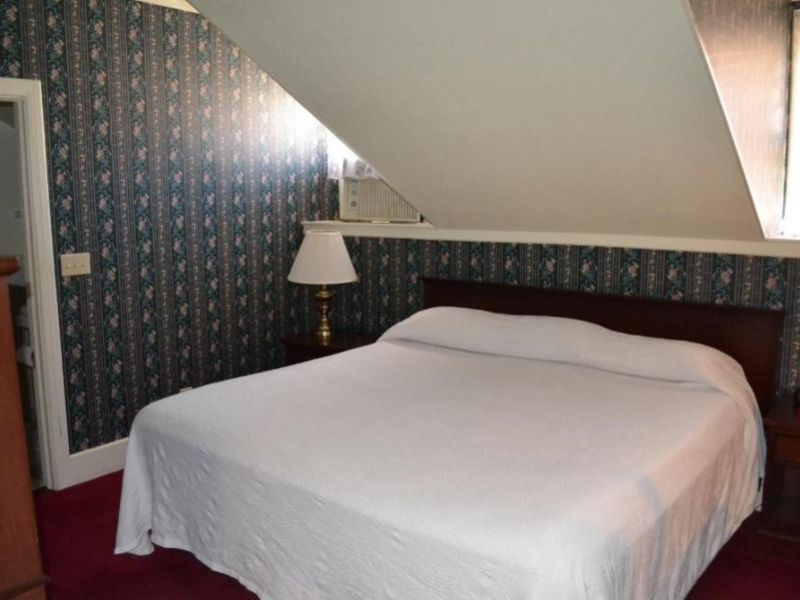 One of the oldest hotels in Arizona, you can enjoy an onsite pool, air-conditioning and unexplained mischief here. For many, a stay at the Copper Queen Hotel is more than just enjoying a good night's sleep in one of their comfortable rooms.
It's about a first-hand paranormal experience with one of the sixteen ghosts of previous residents that are rumoured to call the hotel home.
Sleeps: Up to 6 Guests
Price: From US$489
Recommended Reading: 5 Best and Biggest Pumpkin Festivals in the World
Haunted Places to Stay in California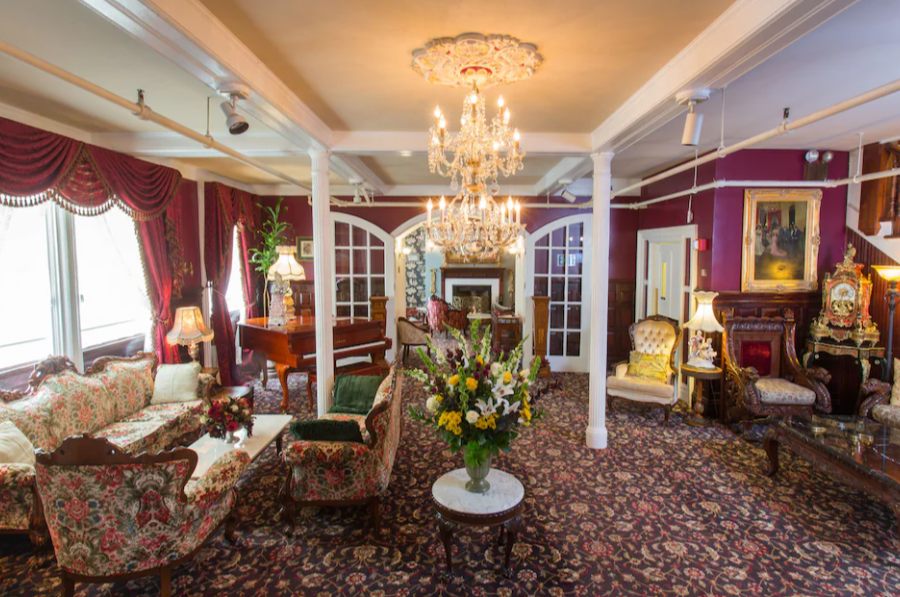 Victorian-style luxury awaits you at the Queen Anne Hotel. Besides being absolutely fabulous, this hotel is also said to be haunted. But don't worry, according to reports, it's a friendly ghost.
You can enjoy individually decorated rooms that include a beautiful bathroom and wifi access. The lobby is the perfect place to hang out when you aren't exploring this stunning property and its surroundings.
This stay includes a daily complimentary breakfast.
Price: From $259
Sleeps: 2 guests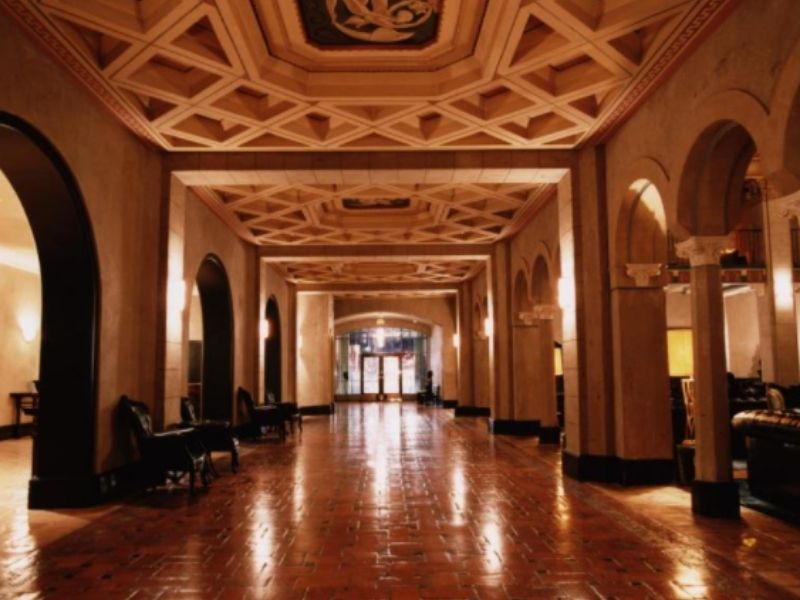 Favoured by many historic Hollywood stars, dead and alive, The Hollywood Roosevelt is one haunted hotel that is worth a visit.
It hosted the first-ever Oscars and was once home to Marilyn Monroe, who may or may not still reside here; in a paranormal capacity that is.
Whether the rumors are true or not, you can expect to be treated like Hollywood royalty when you stay here.
The hotel houses a state-of-the-art gym with antique furniture and a beautiful pool where you can hang out when you aren't enjoying the luxurious comforts of your room.
Sleeps: Up to 2 Guests
Price: From US$299
Recommended Reading: The 17 Coolest Airbnbs in the US for a Unique Stay
Haunted Places to Stay in Florida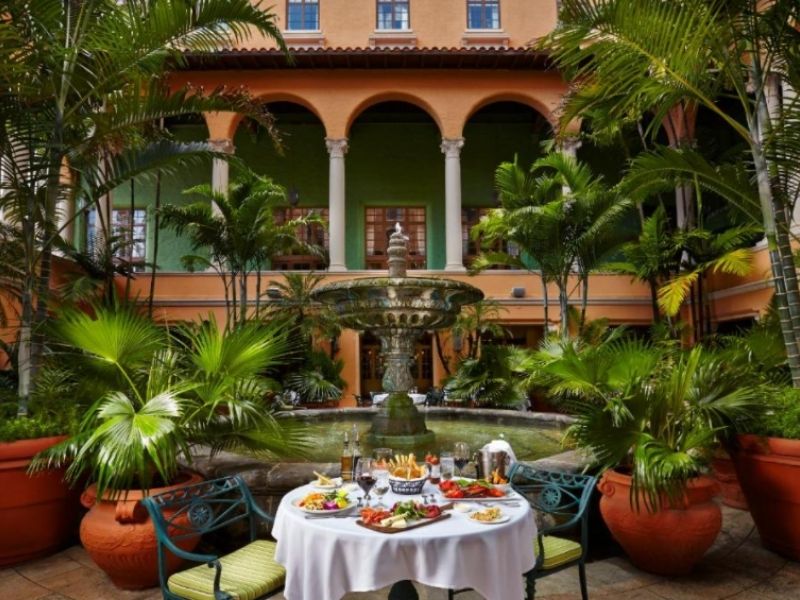 The Biltmore Hotel has a long history that has gained it a reputation for the spooky. Built in 1926, it went from being a fashionable venue to a military hospital and a university before being re-established as an exclusive hotel.
During that time, the building has seen quite a lot of death, including murder. When you stay here you can enjoy luxurious rooms, scrumptious meals on the grounds, and a few chilling ghost stories.
Sleeps: 2 Guests
Price: From US$314
Recommended Reading: The 17 Best Tiny Houses for Rent on Airbnb and VRBO in the U.S.
Haunted House in Georgia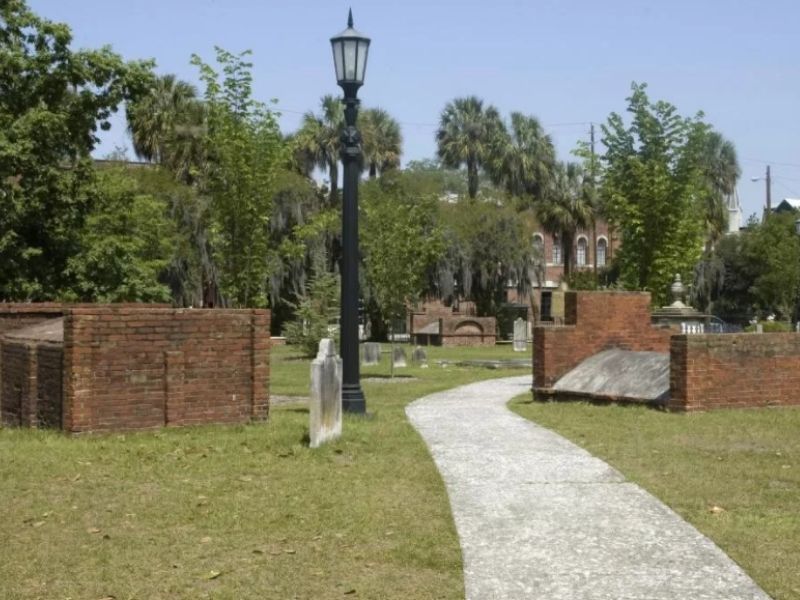 One of the oldest hotels in Savannah, The Marshall House is also one of the most haunted. Besides being a comfortable hotel, it also once served as a hospital during the Civil War and two other times in its long history.
You can expect to see an array of ghosts at this haunted place to stay in the U.S. While you're here, don't forget to check out one of the great ghost tours in Savannah
Sleeps: Up to 2 Guests
Price: From US$149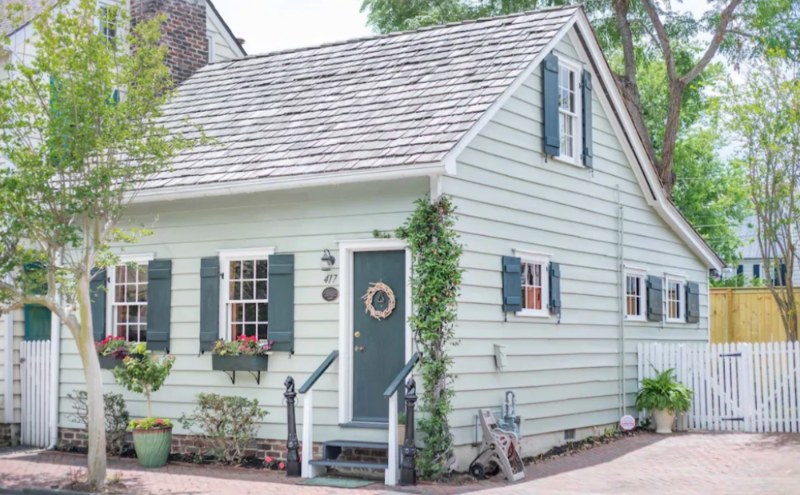 There is nothing better than staying in a historic house. You never know what secrets you'll find hidden in the cracks. The house was built in 1820 by John Ballon, a free man of color.
This property is perfect for couples and friends that want to explore something unique. There are an open plan kitchen, a warmly decorated living room, and a secluded garden patio.
Price: From $145
Sleeps: 4 guests
Recommended Reading: 35 Cabin Rentals in the US for The Ultimate Relaxing Vacation
Haunted Places to Stay in Illinois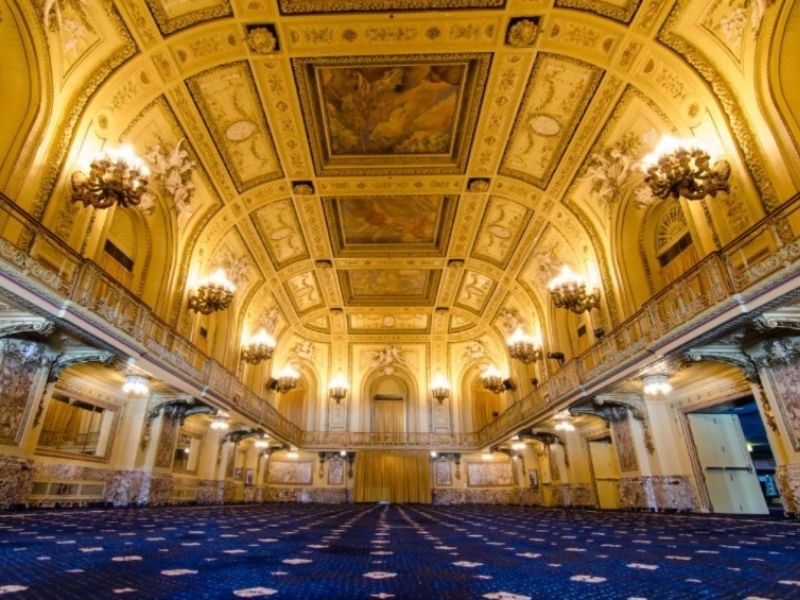 A long-time favorite with presidents and other high-standing officials, the Congress Plaza Hotel is one of the more luxurious haunted places to stay in the U.S.
The property has seen several deaths over the years and many more spooky sightings that may cause sleepless nights in selected rooms.
On the other hand, you can enjoy spacious rooms with city views and scrumptious meals at the onsite restaurants during your stay. There is plenty of places to explore while you're staying in this haunted city.
Sleeps: Up to 6 Guests
Price: From US$489
Haunted Place to Stay in Louisiana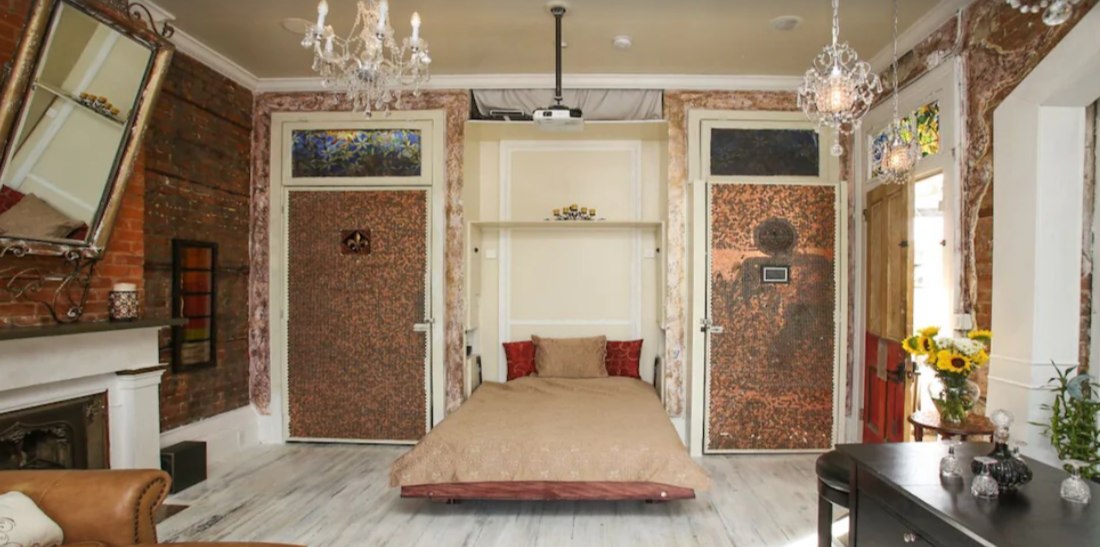 New Orleans is full of haunted properties, including the Fleur De Lis Mansion. Originally built in the 1820s by one of the founding families, this haunted mansion is full of secrets just waiting to be discovered.
The property offers you authentic charm and comfort you won't find anywhere else. You can choose to stay in one of the rooms or rent out the entire mansion for a minimum of three nights.
Price: From $850
Sleeps: 20 guests
Recommended Reading: Why You Need Adventure Travel Insurance and Our Top Recommendation.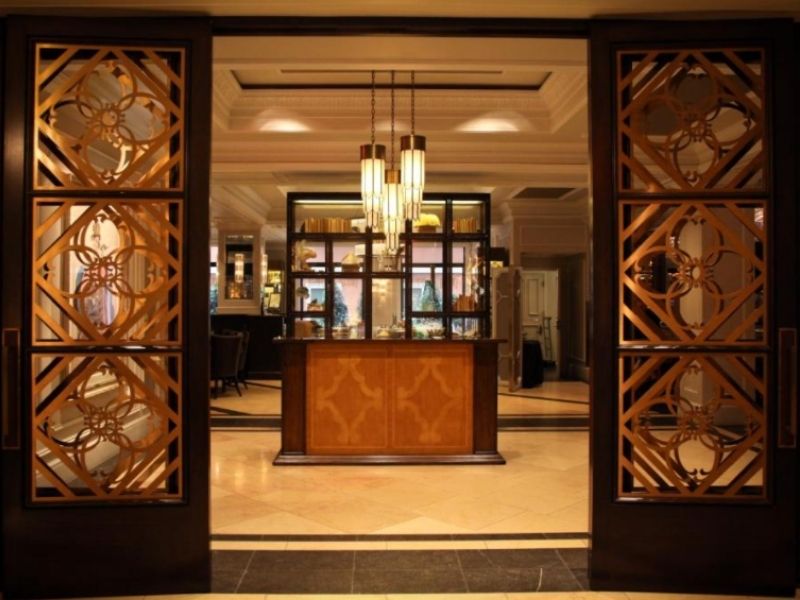 Located in the heart of the French Quarter, the Hotel Monteleone offers you true NOLA charm with a paranormal twist. You can enjoy a dip in the rooftop pool which is heated or a drink at the Carousel Bar and Lounge.
And when you aren't enjoying the exquisite luxury of this haunted place to stay, you can chase down one of the ghosts that call this hotel home.
It's one of the most featured haunted places to stay in the United States.
Sleeps: Up to 4 Guests
Price: From US$479
Haunted Places to Stay in Massachusetts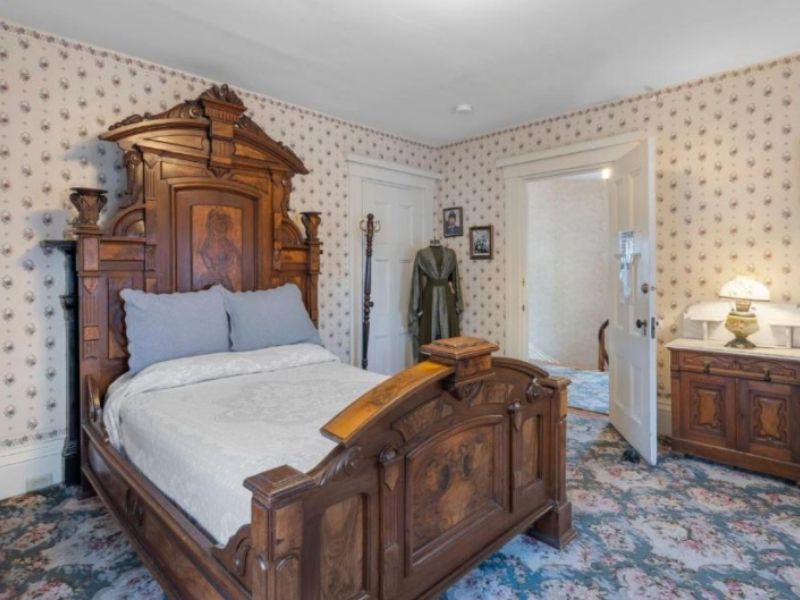 Recently opened as a B&B, the Lizzie Borden House is sure to give you some chills. The house is well-known as the site of the 1892 axe murders of Lizzie Borden's father and stepmother.
These events have made this one of the most chilling and most mysterious house in the world, and according to a few paranormal investigations, the Bordens never really left.
Sleeps: Up to 4 Guests
Price: From US$285
Recommended Reading: 38 Coolest VRBO & Airbnb Treehouse Rentals in the U.S
Haunted Airbnb in Missouri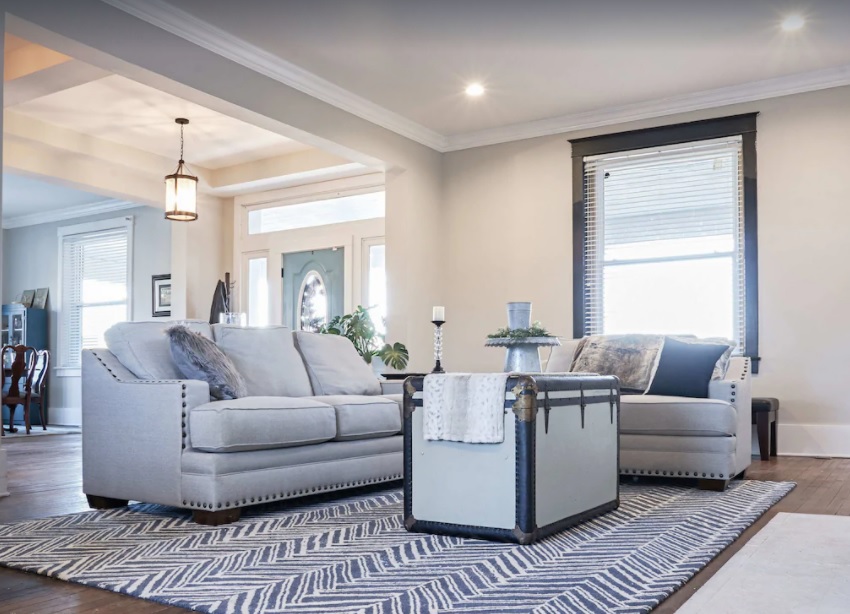 This perfect place is beautiful inside and out. You'll look at the Hobo Hill House and wonder how it could possibly have ended up on this list. But underneath it, quite literally, lies a spooky story waiting for you to discover.
This haunted house is a great place to stay if you are looking for the mildly ghostly retreat. The house was recently featured on a TV show, "The Dead Files", as well as in several online publications.
Don't be fooled by the decor, this house is as haunted as it gets…according to the host.
Sleeps: 10 Guests
Price: From US$315
Haunted Stays in New Hampshire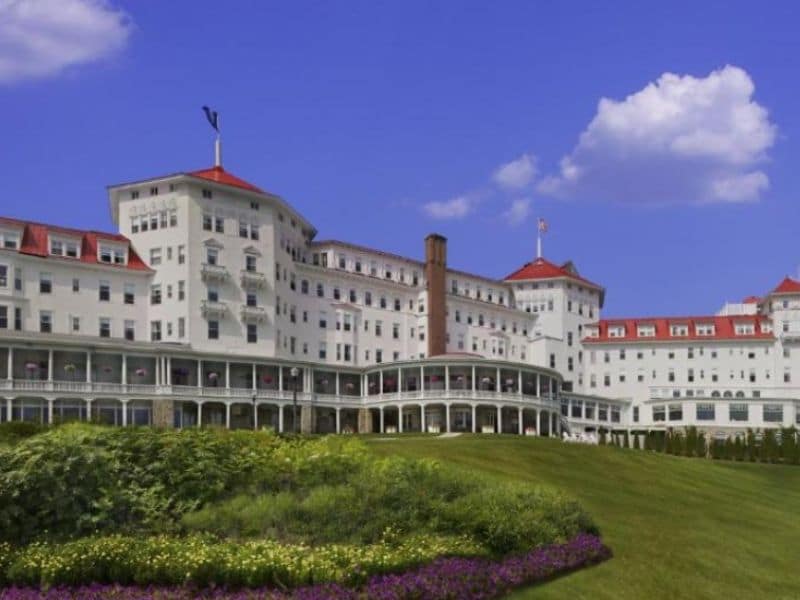 Built by Joseph Stickney in 1900, the Omni Mount Washington Resort officially opened to guests in 1902. Stickney died shortly after and his widow remarried a European prince.
It's rumored that the princess never really left the property and now moves around keeping guests company, so to speak. Besides the paranormal, you can also enjoy two swimming pools and epic hiking and biking nearby.
Sleeps: Up to 6 Guests
Price: From US$489
Haunted Airbnb in New Mexico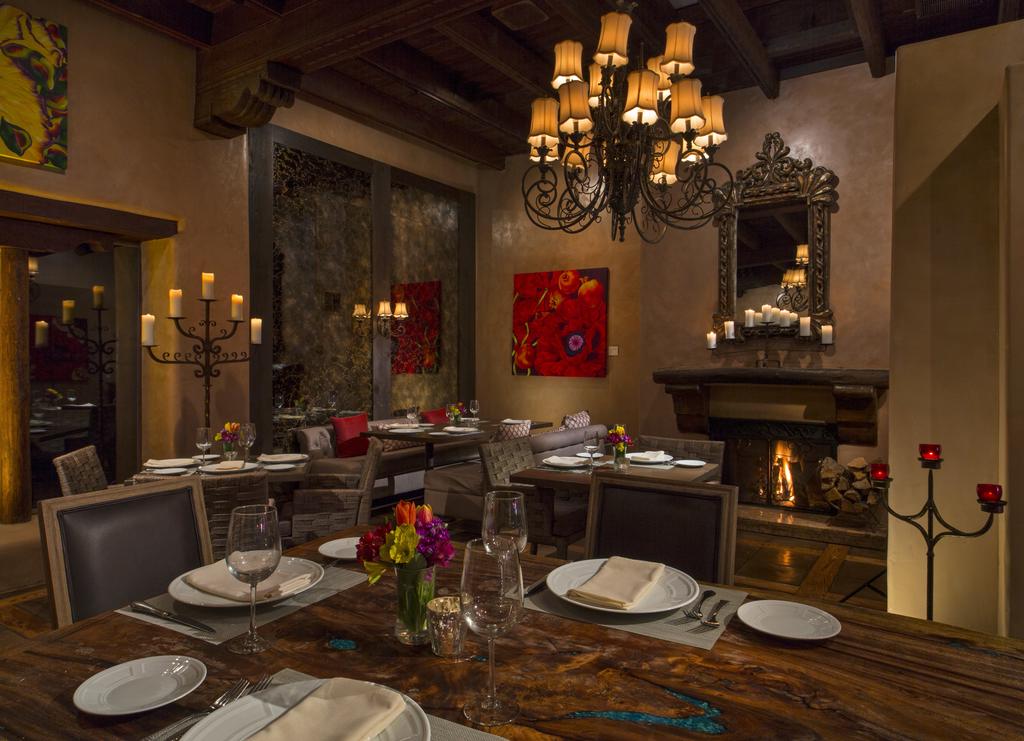 This gorgeous hotel was once a home owned by the Staab family. According to some sources, the lady of the house, Julia Staab, still resides there. The property is perfect if you love ghost stories and luxury, all in one place.
Pamper yourself at the onsite spa or lounge at the stunning outdoor swimming pool. There are four fantastic restaurants to choose from, each with something special to offer for an Airbnb guest.
Sleeps: 2 Guests
Price: From US$249
Haunted Places to Stay in New York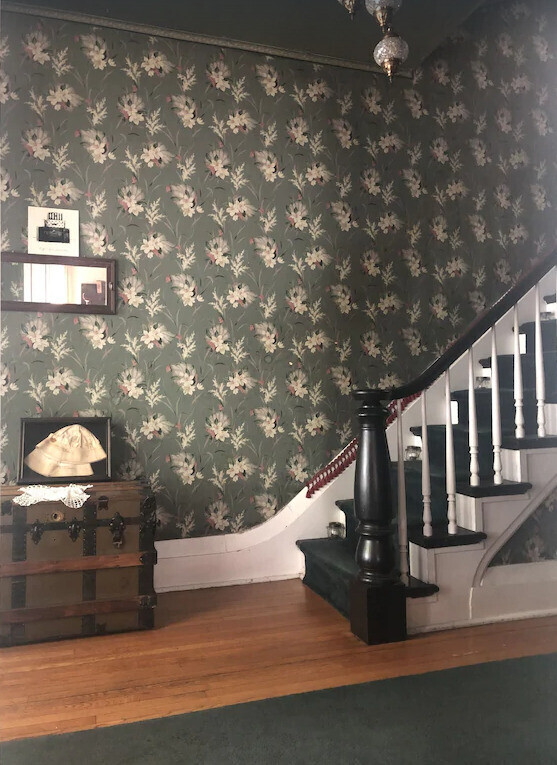 According to the host, this family home has a "spooky charm". This haunted mansion has been a family home for six generations and offers you a wonderfully comfortable stay.
Feel right at home in the Enslin Mansion where you can enjoy a pleasant stay and some paranormal activity to boot. The hosts are friendly and always willing to give you an inside look into this spooky place.
Sleeps: Up to 2 Guests
Price: From US$176
Elegance, comfort and the paranormal await you at the Otesaga Resort. The 103-year-old property was once an all-girls school and guests have reported hearing children's laughter in the halls.
But not to worry, the spirits are just as friendly as the staff. You can also enjoy world-class meals and stunning gardens and grounds that are perfect for afternoon walks.
Sleeps: Up to 6 Guests
Price: From US$489
Haunted Places to Stay in North Carolina
17. Shamrock House Historic Haunted Log Cabin in Brevard, North Carolina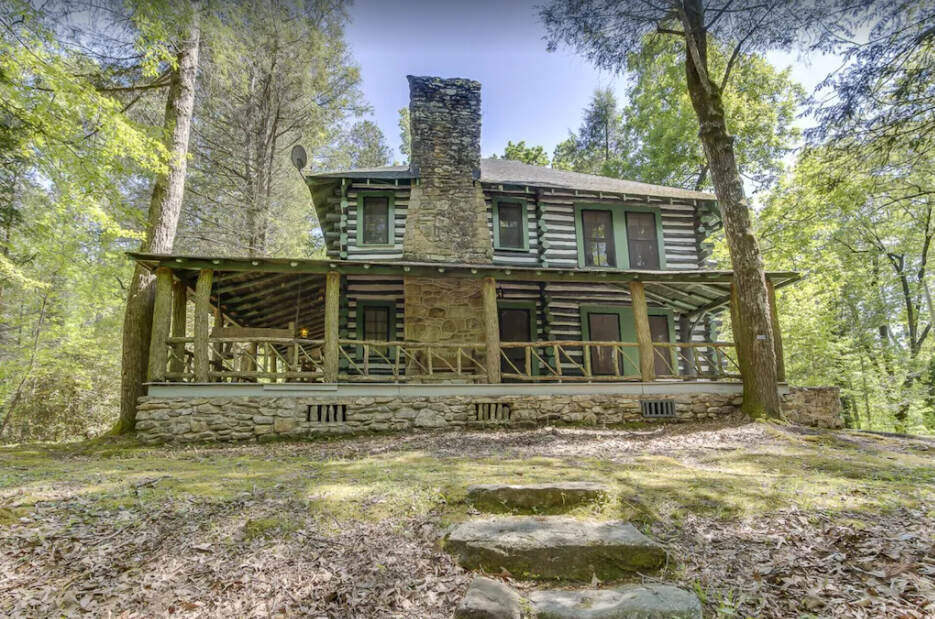 It's no secret that the Shamrock House may be haunted, according to the Airbnb host(s). Don't worry, Weeping Nancy (as they call her) is a friendly ghost of a young girl. The cabin was built in the 1920s and has a great history that includes a presidential stay.
The compound is made up of 3 fabulous cabins in a quiet and secluded spot with plenty of adventure activities nearby.
It's the perfect place for a friend and family retreat despite being haunted.

This property has a minimum stay requirement depending on the season and offers a full refund if you cancel 30 days before check-in.
Sleeps: Up to 21 Guests
Price: From US$378
Enjoy a stay at the Omni Grove Park Inn where you can enjoy a world-class spa and golf course. But it is also well-known for its resident ghost, the "Pink Lady".

Rumour has it that she is the spirit of a woman that fell to her death in the 1920s. Whether you see her or not during your stay, the haunted Airbnb is still well worth a visit for spooky experiences.
Sleeps: Up to 6 Guests
Price: From US$489
Recommended Reading: 27 Beach House Rentals in the US You Have to Try this Vacation
Haunted Stay in Pennsylvania
19. Baladerry Inn, Gettysburg, Pennsylvania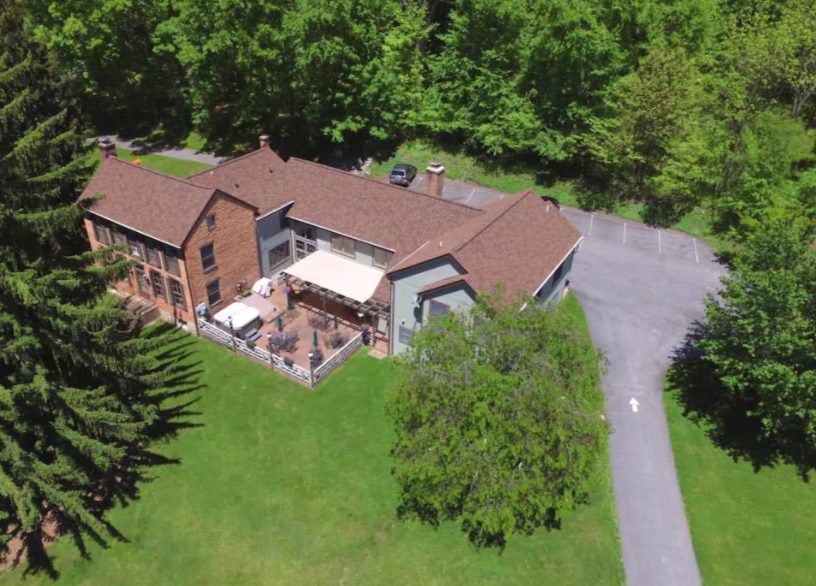 The Baladerry Inn is a great haunted Airbnb to stay. It was a Union hospital during the civil war. Some of its patients haven't left, and you are sure to have a few ghost sightings here.
You can choose between 10 beautiful rooms, each offering Egyptian cotton sheets and free Wi-Fi. There are onsite massages available, as well as a delicious complimentary breakfast each morning.
Sleeps: 2 Guests
Price: From US$143
Recommended Reading: Packing Cubes: Why you Should Try them on Your Next Trip
Haunted Places to Stay in Texas
Steps away from the site of the Alamo, The Emily Morgan was once a medical facility that was later turned into a luxurious hotel. Of course, considering its location and its previous use, the hotel inherited more than just unique architecture.

Many of the staff have reported seeing unexplainable things happen in the middle of the night throughout the property which has made this property popular with ghost hunters.
Sleeps: Up to 4 Guests
Price: From US$197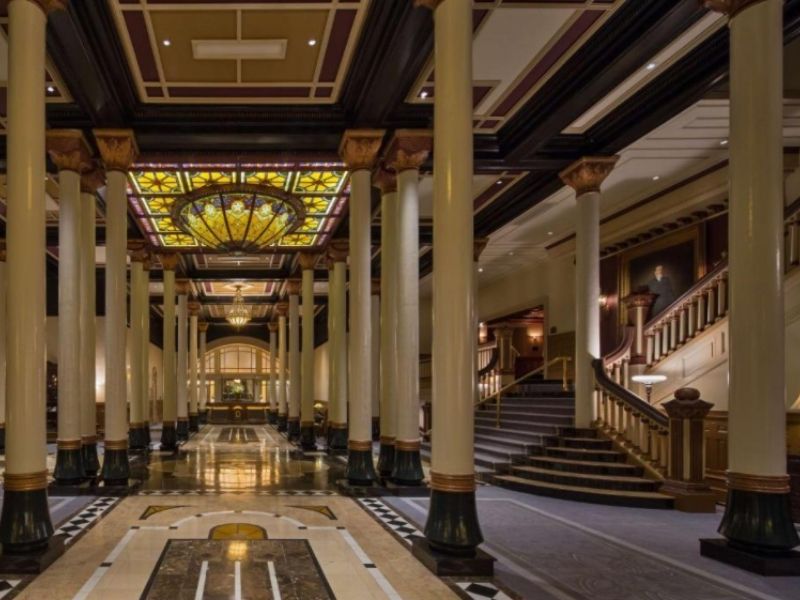 A stay at The Driskill is a mix of old-world charm and modern luxury that will leave you in awe. The hotel is also one of the most haunted Airbnb to stay in Texas.
Several ghosts sightings have been reported including that of a jilted bride who committed suicide in one of the rooms and a little boy who fell to his death on the property.
Sleeps: Up to 4 Guests
Price: From US$191
Haunted Places in Virginia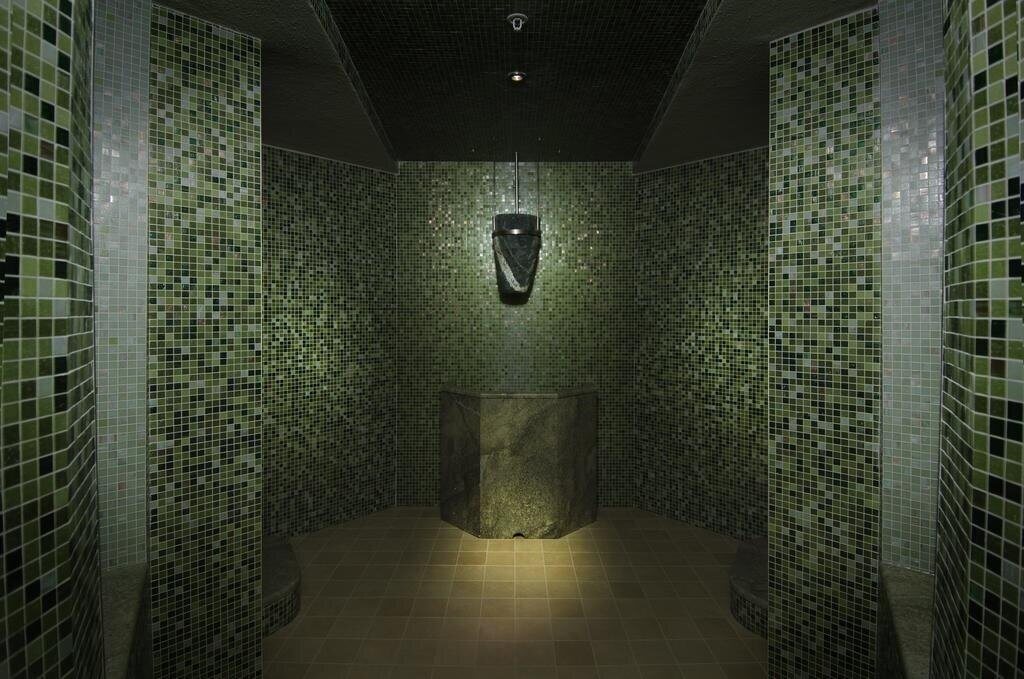 A few ghostly tales await you at The Omni Homestead Resort. Legend has it that a jilted bride walks the halls waiting for her groom to return. Besides having a reputation for the spooky, the resort offers you some great amenities for a spectacular stay.
You can enjoy a relaxing treatment at the onsite spa or try out horseback riding and a carriage ride. Or just enjoy the historical luxury you can expect in your beautifully furnished room.
Sleeps: Up to 20 Guests
Price: From US$850
Haunted Stays in Washington DC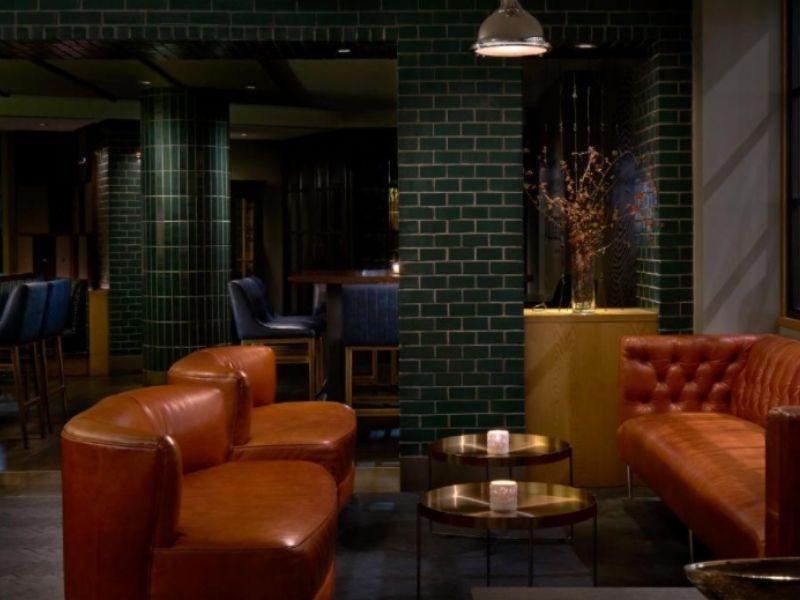 Whether the hotel is haunted or not can be contested. But there is no doubt that a stay at The Mayflower Hotel is well worth it.

Once favored by presidents and world leaders, the hotel has a penchant for luxury and a unique mix of modern and historic. You can enjoy spacious rooms, great meals at the onsite restaurant, and a great gym.
Sleeps: Up to 6 Guests
Price: From US$489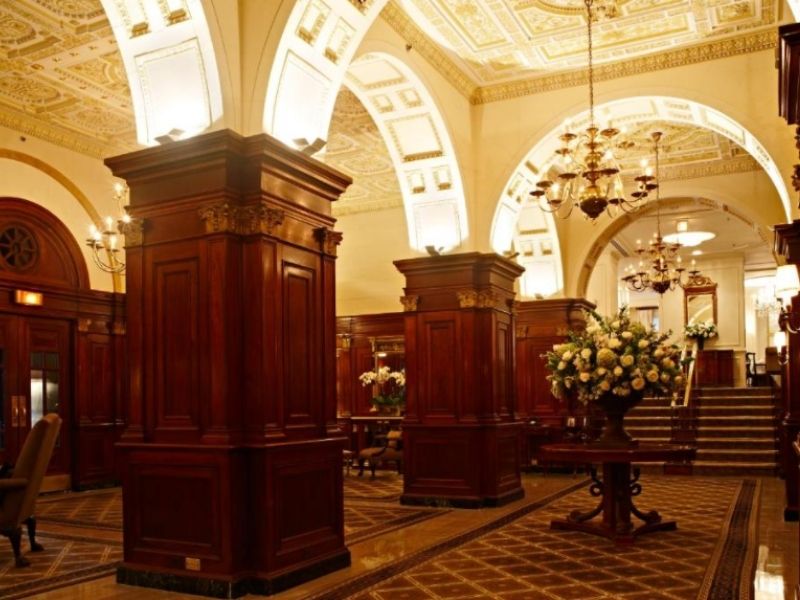 Enjoy gourmet meals and luxurious rooms filled with every comfort you can imagine at The Hay-Adams Hotel. The haunted Airbnb has a historic charm that is echoed throughout the property, and so are the mysterious sounds of the resident ghost, "Clover".

The wife of the original owner is said to have committed suicide in the hotel and has never left, making this most haunted inns.
Sleeps: Up to 3 Guests
Price: From US$359
Related Halloween Posts:
Now you know the best VRBO and houses haunted Airbnb… If you dare this Halloween Season.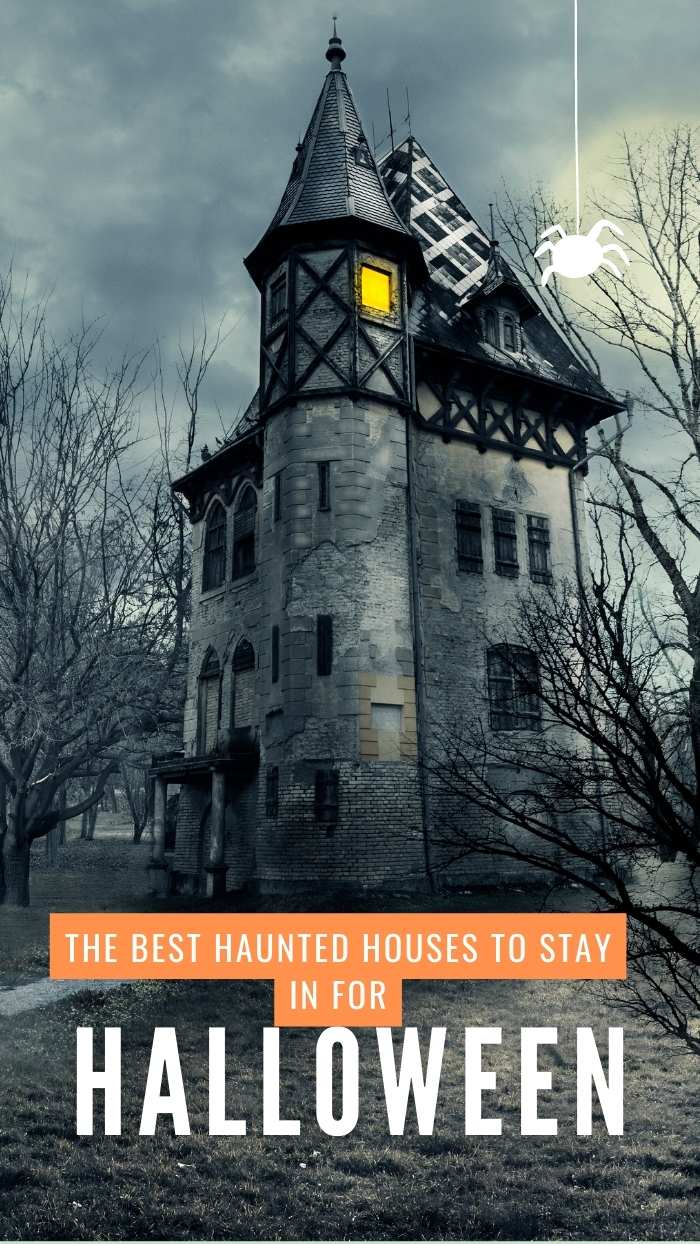 This post has been updated and republished.