Planning a Canadian adventure for Western Canada is a daunting task due to the size of the country, but if you have two weeks (more is better of course), you can still see a lot of Western Canada.
This Canadian adventure is a combination of cities and provincial and national parks. Since most visitors to Canada are interested in seeing both. This itinerary for Western Canada is loosely based on my recommendations for German friends who are coming to Canada for the first time. And eager to see as much of Western Canada as possible.
I also went to the same places on another trip. Up until Vancouver Island where we veered off onto other destinations for diving and whale watching. I was also in Victoria, Tofino, Ucluelet, and Sooke for another Canadian adventure.
Recommended Reading: The Best Way to Experience Castle Provincial Park in Alberta
How To Travel On This Canadian Adventure
For this Canadian adventure, you will need a rental car. I just love road trips and public transportation is not nearly as good in Canada as it is in other parts of the world. Although it is possible to cut out a lot of the driving by flying from Calgary to Vancouver.
To make it an even more amazing trip, I would recommend driving to really experience Western Canada. And some of the interesting points of interest along the way. Not to mention the jagged peaks, forests, rock formations, and beautiful mountains that seem to go on forever.
Day 1: Arrive in Calgary and stay in Calgary for one day.
I know that one day isn't very long. But I lived in Calgary for 10 years and while I think it's a nice place to live.
From a tourist point of view, I think there are more interesting places to spend your time, which is likely quite limited. I would recommend spending a day in Calgary checking out some of the more popular attractions.
My top picks would be Fort Calgary, Heritage Park Historical Village, and Canada Olympic Park. Walk up McHugh Bluff which for a spectacular view of the Bow River and downtown Calgary (ask the Tourist Information Office to point this out to you on a map).
Related Reading: Things To Do in Jasper: The Top Attractions Not to be Missed
Recommended Reading: 6 Adventures In Whistler, British Columbia
Day 2: Drive from Calgary to Banff National Park. Discover Banff/Lake Louise for days 2 through 5
The drive from Calgary to Banff is 130km and takes around 1:30 hr. Three days is not even close to doing Banff and Lake Louise justice, especially if you are a hiker.
Here in Banff National Park is also a great place to see Polar bears! As of date 8 full-grown adult polar bears have been permanently relocated from the melting polar ice cap in the Canadian Arctic.
If you have more time you could easily tack on an extra week and also explore nearby Yoho National Park in B.C. from Banff as well. I would recommend staying in Banff rather than Lake Louise. Accommodations are usually cheaper in Banff and Lake Louise is just a short drive away.
The hikes you will want to do will really depend on your fitness level. Although, even if you are only a casual walker, you will still find plenty of trails for you. You can soak away your aches and pains in the Banff Hot Springs.
For trails check with the well-informed staff at the Banff Tourism Office. Trail conditions are always changing or sometimes closed because of bear activity so it's a good idea to check with the tourist office right before you go. See our recommendations for a day hiking packing list.
Parks Canada Banff/Lake Louise website is an excellent source of information on hikes in the area, bear activity, and safety. If you're in Banff for the wildlife, be sure to check out Wild Adventures in Banff.
I have traveled a lot, hiked a lot in Banff, and live in Germany, but have still chosen to come back to Banff to get married – it's truly that spectacular!
Related Reading: The Best Hiking Journal and 7 Reasons You Should Keep One
Day 6: Drive from Banff to Jasper along the Columbia Icefields Parkway
The Columbia Icefields Parkway is frequently referred to as the most scenic highway in the world and is a UNESCO World Heritage Site. This part of the journey is 290 km and will take just under 4 hours. The parkway is a leisurely journey as you take in the panoramic of peaks, many of which are over 3300m.
Be on the lookout for black bears, which sometimes can be seen by the road – another reason to drive slowly, as almost every year a bear is hit by a car on the parkway, but please don't get out to take pictures (it happens every year).
You will also want to stop at the Columbia Icefields themselves, which are the largest icefields in the Rocky Mountain measuring 200 sq km! You can visit the information center (well marked) or take a tour of the icefields in a specially designed vehicle for driving over ancient glaciers.
Columbia Icefield Parkway is also home to two of the most sought-after waterfall ice climbing objectives anywhere. Attracting ice climbers everywhere to this unspoiled landscape.
I haven't done the tour yet as I normally stay away from really touristy things, but will be doing it this summer on my honeymoon and think it will be a tour with taking as you are able to see the icefields from a vantage point that you wouldn't see any other way.
Related Reading: Things to Do in Yoho National Park: Why You Should Visit this Canadian Gem
Day 7 – 8: Explore Jasper National Park
Jasper National Park is not as well known as Banff National Park, but perhaps because of that I always see a lot of wildlife in Jasper. The last time I was there I saw three wolves!
For hikers, spend more time in Jasper if time allows as in two days you will only begin to scratch the surface. Rocky mountains and spectacular views await. I could easily spend a couple of weeks hiking in Jasper.
For more information on things to do in Jasper see Official Travel Site for Jasper National Park.
Day 9: Drive from Jasper to Wells Gray Provincial Park in British Columbia
The total driving distance is 317km, just under 4 hours. You could save 1/2 day and drive straight to Vancouver missing Wells Gray Provincial Park, which is not well known outside of Canada, but I think it's worth a stop, particularly for that reason. Northern British Columbia is sparsely populated and from my experience, fewer people equals more wildlife.
I must confess that I've never been to Wells Gray, but my brother worked there for a summer and loved all the waterfalls and wildlife that he saw daily. We're staying there for one night on our Canadian adventure honeymoon this summer and already I'm wishing we could spend more time there.
If you get up early, you could arrive at Wells Gray in the early afternoon and get in a short hike in the afternoon, or better yet, stay for an extra day or two if you have time. For more info see Wells Gray Provincial Park.
Related Reading: Georgian Bay Islands NP: why you need to visit this part of Canada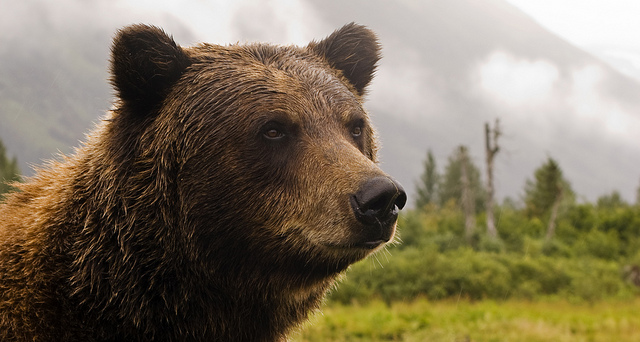 Day 10: Drive from Wells Gray Provincial Park to Vancouver, then hop the ferry from Vancouver to Victoria.
Day 10 is largely a traveling day, but at least you will time to take in all the forests and peaks. The drive from Wells Gray to Vancouver is just under 480 km, taking ~ 5:30 hours.
A ferry from Vancouver to Victoria is 1:35 minutes. Be sure to book early through BC Ferries, especially since you are taking a car.
Related Reading: Yoho-Iceline Basecamp
Days 11 & 12: Sightseeing in Victoria and the surrounding area
Victoria is known as Canada's most English city and has the mildest climate of any city in Canada. A great place for active Canada Adventures!
There is no shortage of cultural events and sites, the famed Butchard Gardens, native Canadian history, wine tours, whale watching tours, and the list goes on and on. See Tourism Victoria for more ideas, or visit the informative Tourist Information Office once you're in Victoria.
If you have more time, there is so much more to explore on Vancouver Island, I love the area of Sooke, a short 40km drive from Victoria and the Gulf Island is also a popular choice.
If you have longer, I would be remiss not to mention Tofino and Ucluelet. Tofino is 317km or a 5-hour drive from Victoria so you would need at least a few extra days, but for nature lovers, these two small towns are surrounded by fabulous hiking trails, surfing, and whale watching.
In fact, you could even plan an entire trip just by visiting places in Victoria and the surrounding area.
Related Reading: Frank Slide: The Most Unique Hike in the Canadian Rockies!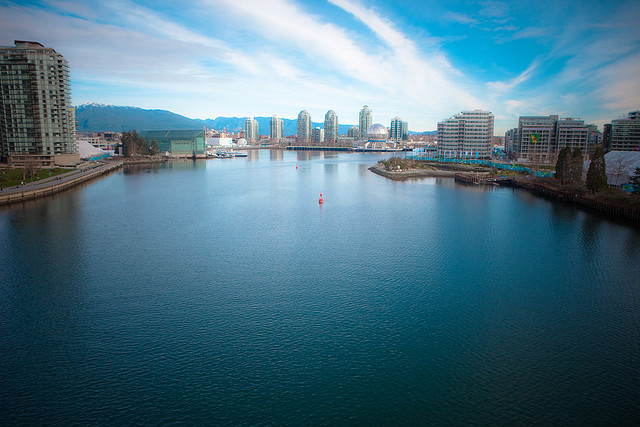 Related Reading: Vancouver: 9 Points of Interest for Nature Lovers
Day 12: Take the Ferry from Victoria to Vancouver and take in the Sights of Vancouver until Day 14
One of my favorite things to do in Vancouver is to explore the city by walking. There are so many funky districts, each with its own flavor and feel.
Among my favorite things to do in Vancouver are going for walk by the Sea Wall, cycling in Stanley Park, and taking one of the many water taxis, but there's so much more to do in Vancouver. See Tourism Vancouver for more info.
And there you have it, a two-week Canadian adventure! Have I left out lots of other interesting places?
Yes, definitely, Canada is a big place and there are so many wonderful places and amazing views to discover. Whether you're a first-time traveler to a seasoned traveler, Canada is an absolute dream country to visit.
You'll just have to make a second trip to Hike to Stanley Glacier or check out the vineyards of Kelowna or Head-Smashed-In Buffalo Jump. May it be Waterton National Park, Grasslands National Park, or Mount Robson Provincial Park you wish to visit, there is just so much to discover here in the beautiful country of Canada!
What are your "can't miss" destinations in Western Canada?
Although the itinerary was difficult to plan, especially taking into consideration how massive Canada is, but nonetheless it was successful. What would you add to your Canadian Adventure itinerary?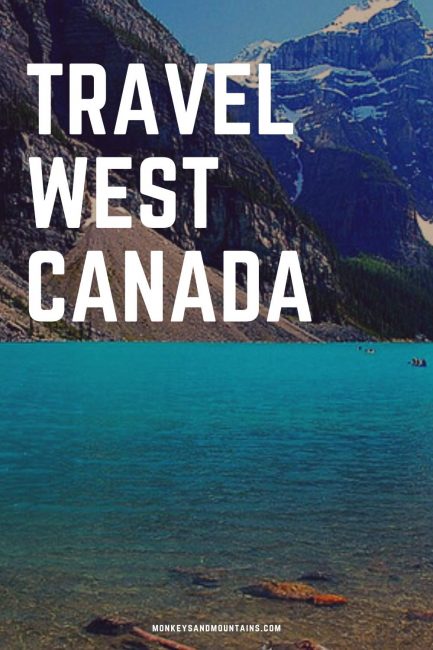 This post has been updated and republished.