The most romantic hotels in Europe. When you travel as much as I do, you get to stay in some amazing hotels, here are some of my favourites.
As a travel blogger and avid traveler, I've stayed in a lot of hotels…. most are nice, but not particularly memorable. But every once in a while, I stay in a hotel with a major WOW factor.
It could be the decor, the surroundings, the friendly staff or the overall atmosphere.  Sometimes it's that je ne sais quoi, to borrow from the French. Even if you don't want to travel too far, one of these romantic hotels can be the perfect Staycation.
I love planning it as a combination of a hiking date, followed by some indulgence in the hotel's spa area and then enjoying the hotel's ambiance in the evening before doing another short hike the next day.
Here is my list of the best romantic hotels in Europe.
1)Feel Like a Princess at the Kempinski Grand Hotel des Bains in St. Moritz, Switzerland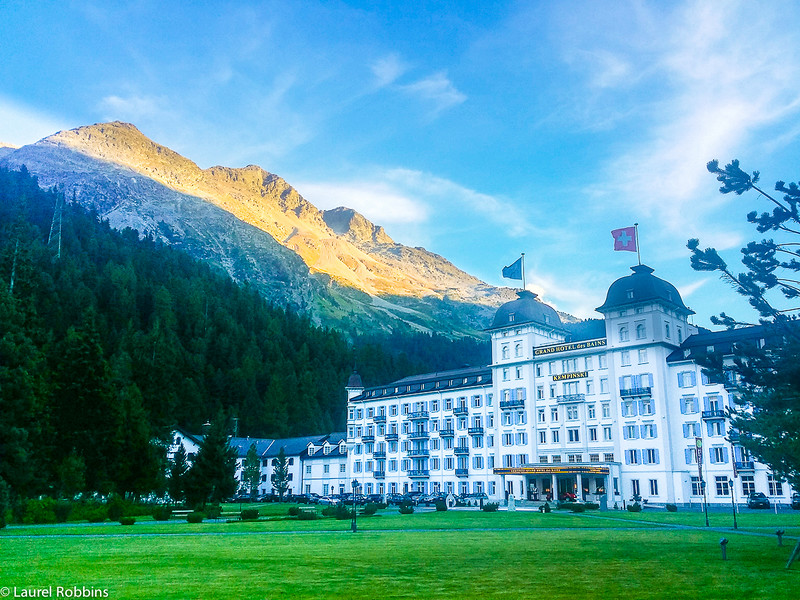 The Kempinski Grand Hotel des Bains in St. Moritz is one of the most incredible hotels you can ever imagine! Luxurious surprises wait for you around every corner with impeccable service. I felt like a princess!
St. Moritz is the playground of the rich and famous, so this is the place to go when you really want to splash out for your sweetheart! Be sure to book a massage or another spa treatment after a day of hiking or skiing in the Engadin Mountains – Muottas Muragl is not to be missed! It offers some of the best hiking in all of Europe in my opinion!
2) Choose Mount Olympus or the Sea at Cavo Olympo Luxury Resort & Spa, Plaka Litochorou, Greece
Cavo Olympo Luxury Resort & Spa is the only 5* hotel in Pieria, Greece. It's also one of my favorite hotels of all time and offers incredible value for luxury! From your room, you will either have a view of Mount Olympus or the breathtaking Thermaikos Gulf.
There's both an indoor and outdoor pool, and even a private beach! It's modern and contemporary and it was love at first sight!
3) Quai des Pontis, Cognac, France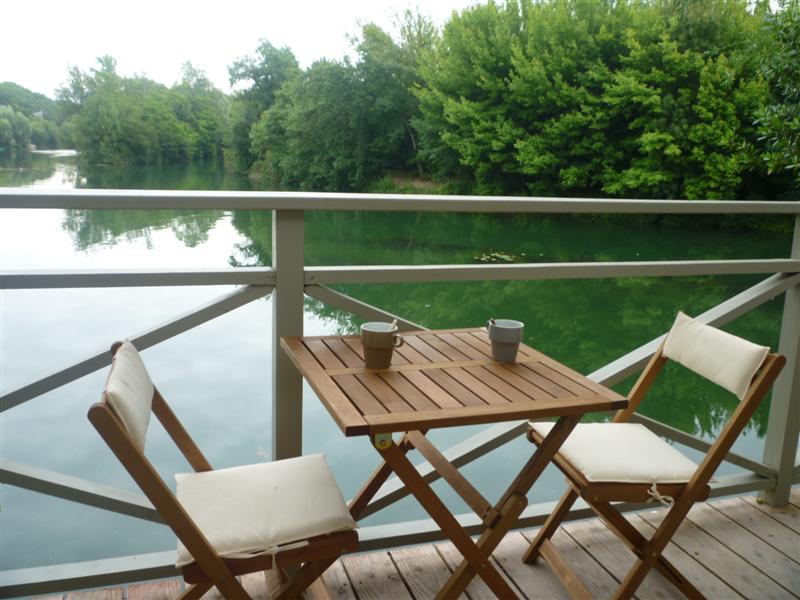 I loved my stay at Quai des Pontis.  The vastly different choice of accommodation really appealed to me.  Guests choose from the more rustic lodge, over-the-top decorated caravans or a lake-front cabin, which I stayed in.
I felt like I was staying in my very own cabin in the middle of nowhere, not on hotel grounds conveniently located near the heart of Cognac.  Choose your own accommodation style when you stay at Quai des Pontis.  I highly recommend the lake-front cabin if you're looking for romance.
4) Falkensteiner Hotel and Spa Carinzia, Austria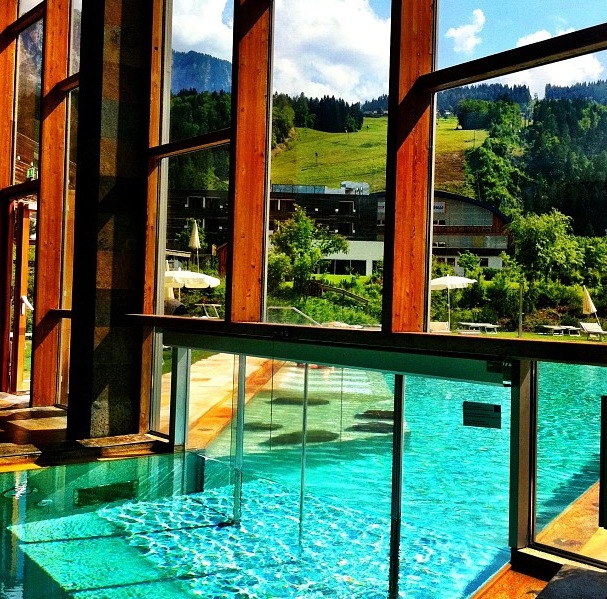 I stayed at the Falkensteiner Hotel and Spa Carinzia in summer, but it's most popular in winter. This is the place you want to come when you want to 1)either get away from it all and relax in the wellness area or 2) play hard on the ski hill during the winter. In summer, you can take a ride on the summer rodelbahn, or test your balance in the climbing forest and then relax.
The Austrian Alps are an adventure lovers' paradise, so it's perfect if your idea of romance includes some outdoor activities.
Whatever you choose you will want to check out the indoor/outdoor pool and enjoy the incredible mountain views with your sweetie.  This was the highlight of my stay! Also keep your eye out for Flo:  a seven-year hotel guest who has never paid.
5) Romantik Parkhotel Wasserburg, Anholt, Isselburg, Germany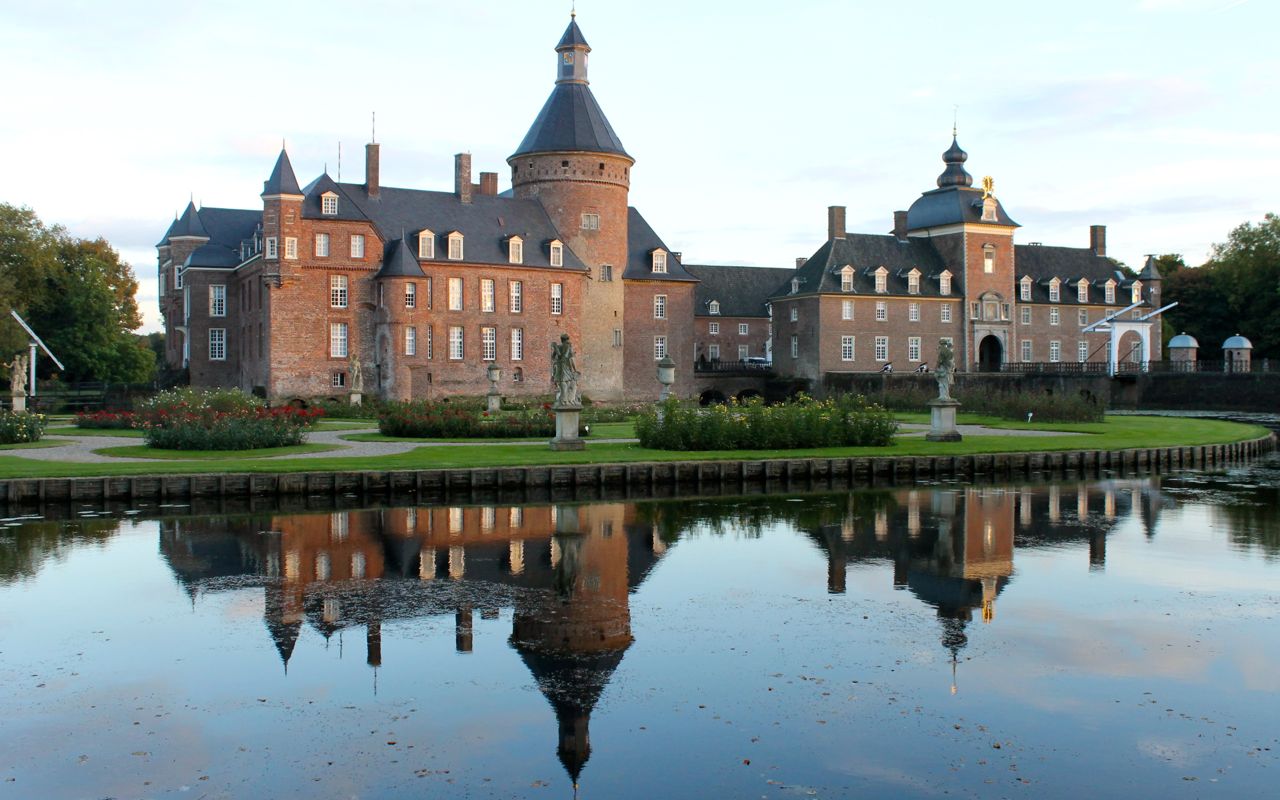 My princess dreams finally came true when I stayed at Romantik Parkhotel Wasserburg Anholt, a castle hotel in Germany.  And it's not just any castle, it's one of the largest water palaces in the entire Münster region AND it's a moated castle!
Naturally with its own castle gardens, wild animal park, golf course, and museum. Does it get any more romantic than staying in a castle hotel?  Not if you're with your very own Prince Charming!
6) Hotel Rural Can Vila, Montseny Natural Park, Spain
There are more horses than guests at Hotel Rural Can Vila, which perhaps is fitting considering that the hotel is a restored farmhouse from the early 1800s.  The restoration work is exceptional with many of the original building materials used – stone, wood, and iron.
Situated in beautiful Montseny Natural Park, Hotel Rural Can Vila is a great place to come and get away from it all, slow down and make time for romance.  Also be sure to check out the nearby Castell de Monsoriu, the greatest Gothic castle in Catalonia.
Related Reading: Self-Guided Hiking Tour from Costa Brava to France.
7) Relax & Enjoy The AQUA DOME Wellness Hotel, Ötztal Valley, Austria
This was one of my favourite hotels in Europe because it was so romantic. Every Friday night the Aqua Dome Wellness hotel turns its three levitating futuristic bowls into a moonlight bath. Naturally, we had to check out all three of the pools; the whirl bowl, the sulphur bowl and the brine bowl, which was my favorite with its underwater music and light effects.
As soon as we checked in it was all about romance and relaxation. During the day we spent some time at the best spa I have been to. You can read my review here.
Related Reading: The Shy Girl's Guide to the Naked German Sauna
8) Hôtel-Spa Le Saint Cirq, Tour de Foure, France
Hotel-Spa Le Saint Cirq is located in the Causses du Quercy Natural Park. The hotel sports a great wellness center with a sauna and Turkish Hamam. Spend some time relaxing and have a cocktail with your significant other on the beautiful terrace.
The terrace overlooks the beautiful medieval village of St. Cirq Lapopie. Enjoy the best of French cuisine at one of the wonderful restaurants in the village. The hotel is intimate and just perfect for a romantic getaway.
9) Hotel Berchielli, Florence, Italy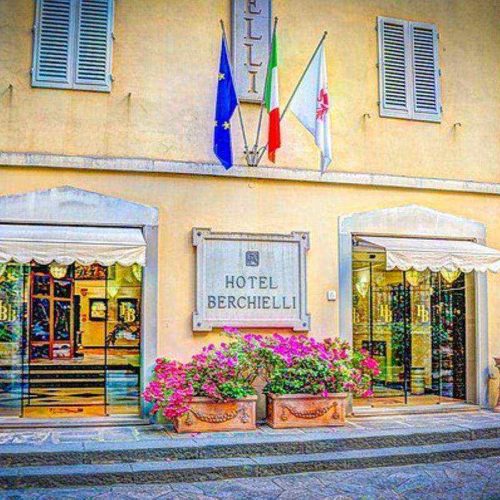 Enjoy the Florentine charm of Hotel Berchielli. It is located on the riverside with excellent views of the River Arno and the Ponte Vecchio. The hotel is warm and romantic and is decorated in an antique style.
The hotel is near many restaurants where you can enjoy a romantic dinner before retreating back to the hotel for some drinks in the lounge. This is one of the most romantic hotels in Europe.
Related Reading: Hiking the Path of Gods from Bologna to Florence.
10) Westlands of Pitlochry, Scotland
This beautiful Scottish bed & breakfast, Westlands of Pitlochry is located in Pitlochry. The rooms are big and comfortable and the property is charming. You can relax in the garden overlooking a great view of the surrounding mountains.
It is a place to relax and recuperate and with the cute village setting, it is wonderfully romantic because of its simplicity. If you like to get a little adventure in on your romantic getaway, enjoy some hiking or mountain biking. Scotland has some of the most romantic hotels in Europe.
Related Reading: Hiking the West Highland Way in Scotland.
11) The Marker Hotel, Dublin Ireland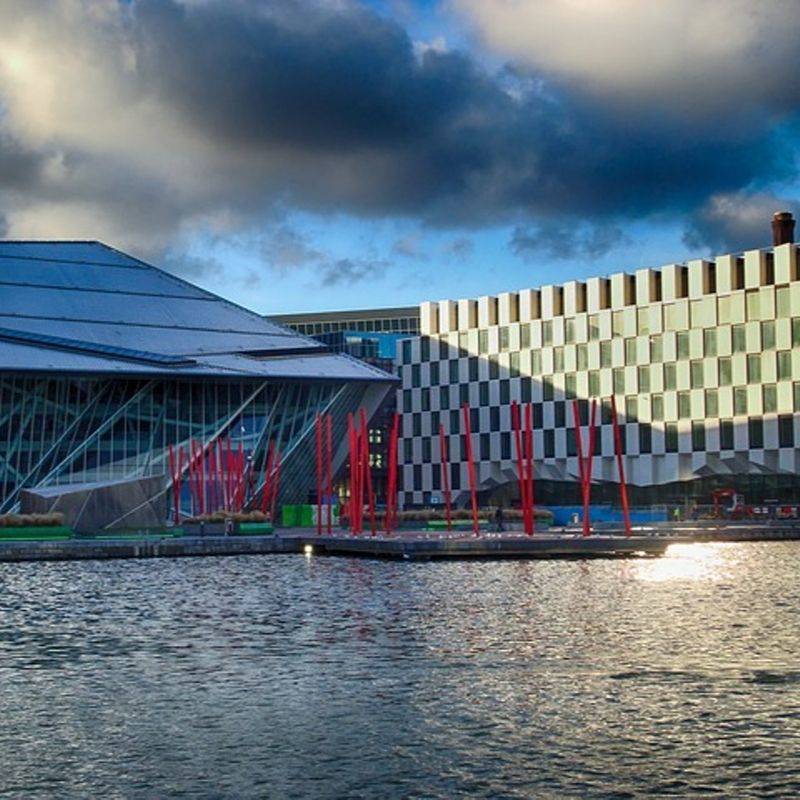 The Marker Hotel is a beautiful state-of-the-art hotel located at the Grand Canals in Dublin. The hotel features a world-class spa and an infinity pool in the most romantic setting. Enjoy evening cocktails and an on-site restaurant that serves great food.
The hotel has everything you need, meaning if you really don't want to you don't need to leave the hotel at all. Enjoy a drink on the rooftop lounge where you will get some of the best views of Dublin.
Related Reading: Hiking the Wicklow Way in Ireland.
12) Hotel Cour du Corbeau Strasbourg, France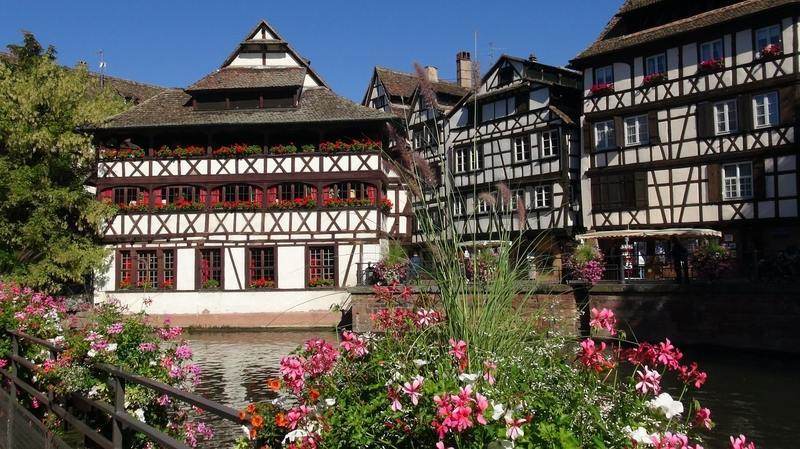 Strasbourg, France is a fairytale town that is romantic in itself and home to one of the most romantic hotels in Europe. The Hotel Cour de Corbeau is housed in a 16th Century building and has all the charming qualities you come to expect from Strasbourg.
Whether it's taking the views of the Grand Ille or the cathedral or just strolling through the town, it really doesn't get better than this. Incidentally, the hotel also serves some great french pastries for breakfast and in summer and spring breakfast is served outside.
13) Apex City of Bath Hotel, Bath, England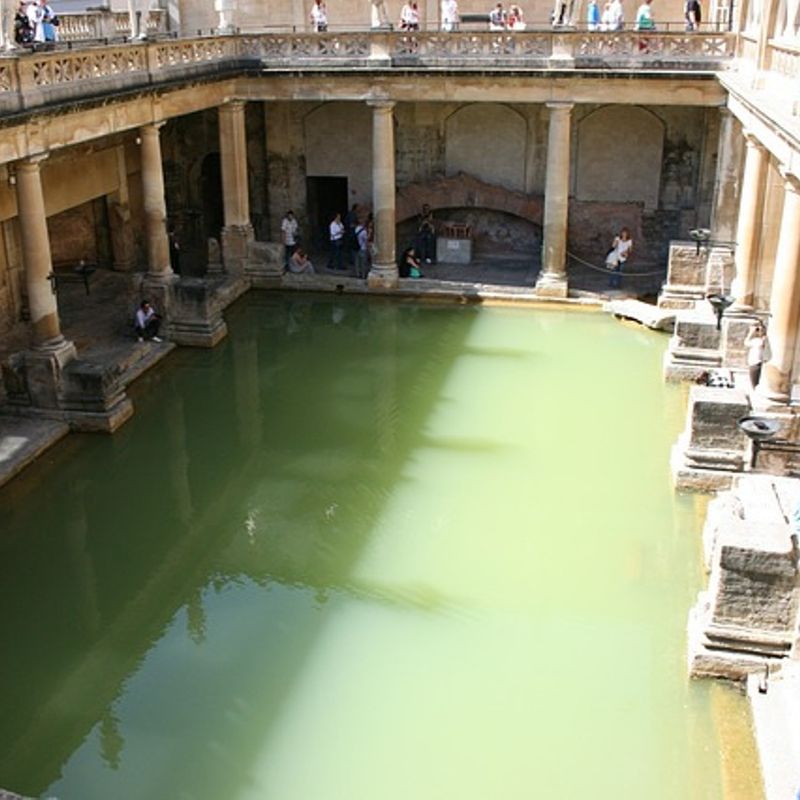 Bath has been a destination for relaxation and wellness for centuries and that is the reason why the Apex City of Bath Hotel made it onto this list. The hotel offers a spa and has the most beautiful indoor pools.
It is also located just a few meters away from the Roman baths which are perfect especially if your visit is all about relaxation and romance. The hotel itself is modern but offers you everything you need for your romantic stay. If you want to add that extra romantic twist why not pay a visit to the Jane Austin Centre.
14) MYRIAD by SANA Hotels, Lisbon, Portugal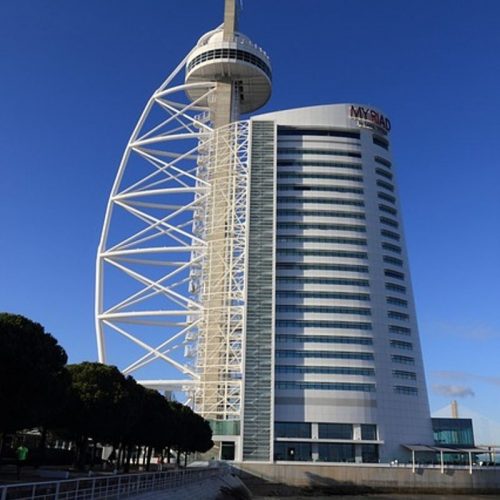 The Myriad Hotel is located on the banks of the Tagus River and each of the rooms has the most spectacular views of the river, Vasco Da Gama bridge and the city of Lisbon.
You can have the most relaxing time at the indoor pool which has a massage area which is perfect for a romantic getaway. Besides the spa and indoor pool, you can spend time in the bar where there is live entertainment every evening. This is one of the most beautiful and romantic hotels in Europe.
15) Grand Hotel Portovenere, Cinque Terre, Italy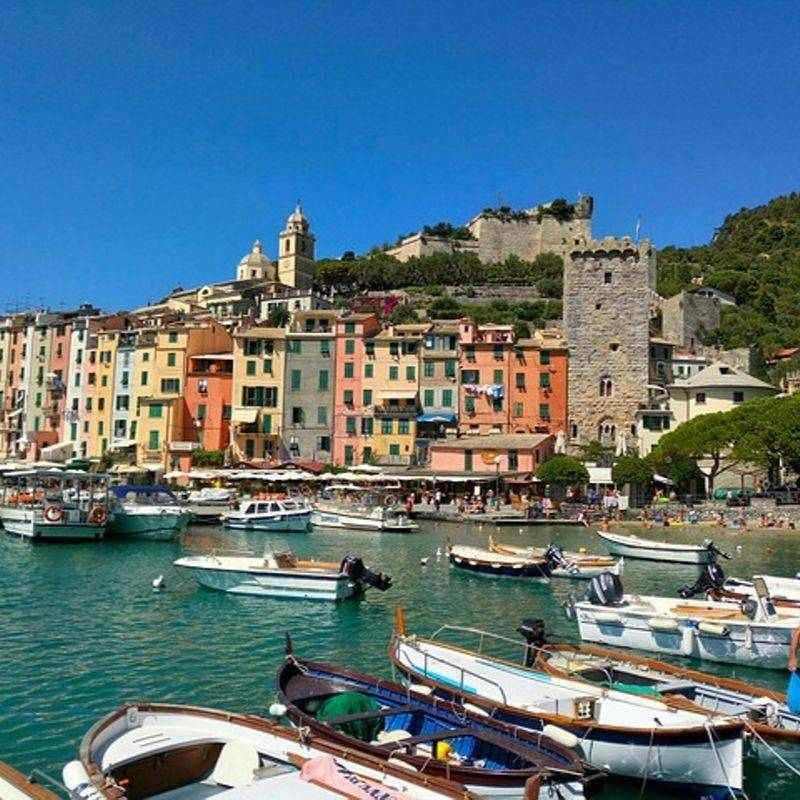 Related Reading: More Places to Stay in Cinque Terre.
The Grand Hotel Portovenere in Cinque Terre, Italy has perfect views from its terrace over the seafront and the Palmaria Islands. The hotel is housed in a 17th-century monastery and the decor is perfect for the setting. It is one of the most romantic in Europe and is a popular honeymoon destination. The hotel has a restaurant that serves great Italian cuisine and fresh fish daily.
Related Reading: How to Get to Cinque Terre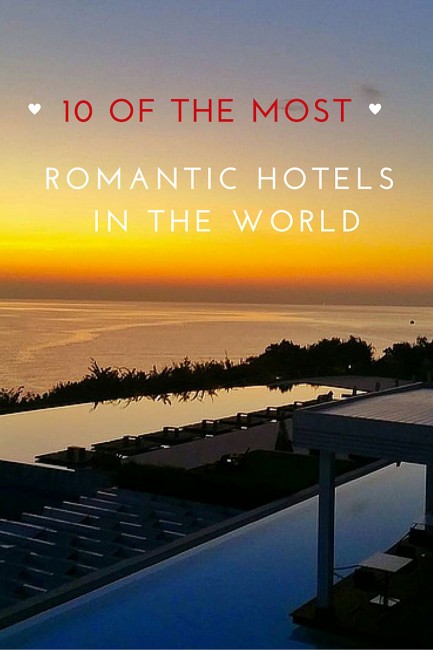 Note: This post has been updated and re-published since its original publish date to reflect new hotels that I've stayed in.