Las Vegas is well-known for its glitz and glam. But near Las Vegas lies a multitude of wonderful hikes just waiting for visitors to explore.
Many visit Vegas for drinking, partying, sparkling lights and relaxing… but there's much more to Vegas! You'll find rugged landscapes and outdoor activities just waiting to be explored. Outside of Las Vegas, there are mountains lined with pine trees, desert ecosystems and rock faces shaped by the Colorado River. You won't believe what amazing hikes you can find near Las Vegas. Whether its a marked trail or a strenuous hiking trail you love, Las Vegas has you covered!
Ready hikers? Let's go!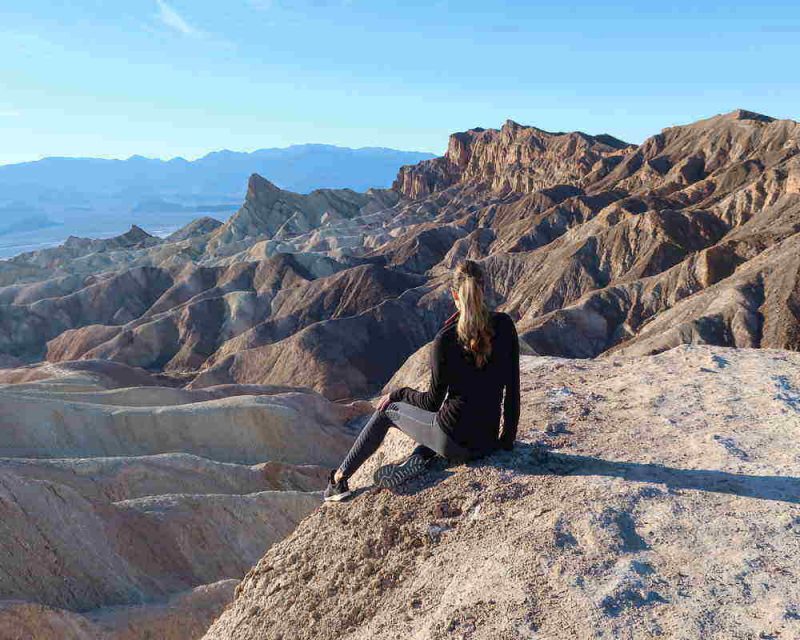 Recommended Reading: Hiking in Denali National Park: Why you Should Visit
The Best Time to Visit Las Vegas for Hiking
The best time to hike near Las Vegas is spring and fall. Summer months bring scorching temperatures well into the 100s, and winter months offer chilling lows. Whenever you decide to visit, Las Vegas has a lot of adventures to offer.
The 5 Best Hikes Near Las Vegas
These are the 5 best hikes near Las Vegas, and they're each completely unique and unforgettable! Trails range in difficulty, so there's something for everyone's perfect hike.
Ready to discover more outdoor destinations and fun activities?
Let's go!
Recommended Reading: Hiking in Yosemite: The Best Reason to Visit this National Park
Valley of Fire State Park
Recommended Reading: Visit Glacier National Park: Everything You Need to Know
Experience fascinating rock formation at Valley of Fire State Park. It is only an hours drive outside of Las Vegas. It features stunning red sandstone formations –including Aztec sandstone which was formed over 150 million years ago!
These colorful rock formations are the namesake of the park as they appear to be on fire when hit by the rays of the afternoon sun. Not to mention that this area is one of the hottest you will encounter in this area. Be prepared when you plan to visit in the summer months.
Valley of Fire State Park is also an excellent place to hunt for ancient petroglyphs, making it one of the more popular hikes. The petroglyphs found here are the drawings made by the ancient pueblo peoples, also known as Anasazi, who lived on these lands 2,000 years ago. You may also find petrified trees and other interesting fossils.
Driving through Valley of Fire State Park is almost as exciting as hiking. You'll pass by stunning landscapes and appreciate a wide array of colours.
If you're an adventurous spirit, the valley of Fire is full of great adventures just waiting to be experienced such as rappelling. It is one of the most beautiful areas for this adventurous activity with spectacular views.
Firewave is, of course, the most noteworthy trail in this park. It's where you'll find sweeping white and pink designs that resemble ice cream cone swirls. I'm not kidding! Firewave is the most iconic, and most photographed site at Valley of Fire State Park. It is one of the most beautiful hikes near Las Vegas with its breathtaking views.
Pink Canyon and Rainbow vista are also stunning so if you're looking for more than one trail to hit while there, don't miss either. No matter where you hike in Valley of the Fire State Park, you won't be disappointed! Better get a decent pair of hiking boots ready!
Recommended Reading: Everything You Need to Know About Rappelling in Valley of Fire State Park
Mount Charleston
Recommended Reading: Why You Need Adventure Travel Insurance and Our Top Recommendation.
Mount Charleston is the highest peak within the Spring Mountains of Nevada. It's only about 45 minutes outside of Las Vegas. Mt. Charleston is a big area that offers hiking, skiing, camping opportunities and spectacular mountain views.
Recommended Reading: Hikes Near Seattle that You Just Have to Try
Mount Charleston is unique with all its limestone cliffs. Great for everyone looking for adventure hikes. It doesn't look much like any other parts of Nevada. The peaks are made from jagged limestone making it a challenging hike.
There are dense forests full of oak and pine forests. Discover interesting caves, valleys and hidden waterfalls to discover, make sure to pack water shoes and plenty of water. One of those adventurous hiking trails you won't want to miss. Who knows you might even discover a hidden forest on your path adventures.
With over 52 miles of hiking trails at Mount Charleston, this is a hikers dream! Mary Jane Falls is one of the best ones. It's a 3.1 mile out and back journey that gains nearly 1,000 feet in elevation!
Mary Jane Falls offers plenty of interesting sights leading to a scenic waterfall. Mary Jane Falls trail is rated moderate with shadier hikes and it's well worth the views. This hike will take most people about 2 hours to complete. Along the way, you'll get to see an impressive cave and a cool waterfall, making Charleston peak a hiking destination!
Death Valley National Park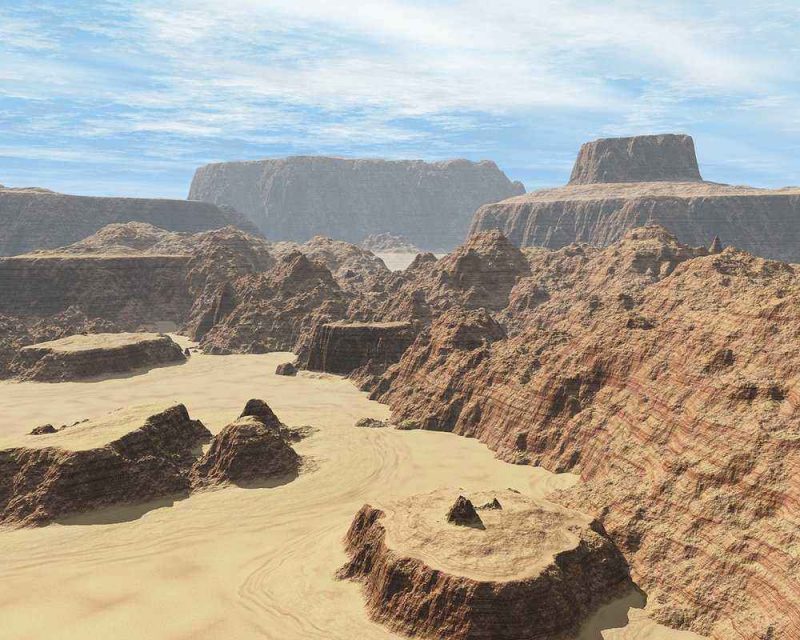 It takes a little over 3 hours to reach Death Valley National Park from Las Vegas with minimal park services, although, it can be an excellent day trip if well planned.
Death Valley National Park offers a unique array of landscapes of evergreen forests and many options for a forest exploration. This scenic hike offers salt flats and sand dunes, badlands and canyons. It's even got mountains and valleys! As you may imagine, this is a big park with popular trails.
Even the drive through Death Valley is unforgettable. Death Valley is also known as "America's hottest, driest and lowest National Parks." Death Valley has an incredibly unique array of wildlife and wildflower meadows recognized by UNESCO.
You've got to check out the Badwater Salt Flats and the Natural Bridge. These are both easy hikes. You can complete them in less than an hour each. The Golden Canyon/Badlands circuit is a bit more lengthy and challenging, but well worth it. This trail would take 3-4 hours to complete.
Although close to Las Vegas, many choose to spend a few nights here because it is a very big park with visitor centers and many hikes to explore! Some other scenic spots in Death Valley (that you'll have time to visit in one day) include moderate hikes to Badwater Basin, Devil's Golf Course, and Zabriskie Point. Zabriskie Point has the best viewpoint in the park!
Recommended Reading: The Top 7 Hikes in Death Valley California
Red Rock Canyon
Red Rock Canyon is very close to downtown Las Vegas. It is part of the Mojave Desert and it offers incredibly beautiful rock formations in a multitude of colours.
Red Rock Canyon, you'll find Aztec sandstone which was formed over 180 million years ago. The red colours you'll notice come from iron oxide and hematite. When iron is exposed to natural elements it starts to rust. That's how you get reds, browns and oranges.
Recommended Reading: The Best Hiking Journal and 7 Reasons You Should Keep One
There's also limestone in the rocks at Red Rock Canyon. Geological formations are a must see here. Limestones were created over 500 million years ago when Red Rock Canyon was underwater. This is a historic and geologically magnificent place where you can find fossils of marine life and, even, dinosaurs!
The top trails at Red Rock are Calico Tanks and Ice Box Canyon Trail. Calico Tanks Trail is a strenuous trail that is 2.5 mile out and back trail that's rated moderate. The ridge trail is a fun day hike.
Ice Box Canyon trail is also close to 2 miles out and back. A difficult trail for some although, it offers entirely different views. This trail is popular for birdwatching, well worth all those miles of trails.
Springtime here offers seasonal waterfalls that stream down the rock face at the end of the steep canyon. Can you believe how near to Las Vegas these amazing hikes are?
Sloan Canyon
The Sloan Canyon Conservation Area is another great site for hiking near Las Vegas. It's also very close to downtown, and it only takes 20 minutes to get there, perfect for beginner hikers.
The Sloan Canyon area offers a unique opportunity to explore Archaic art. You can leisurely hike Sloan Canyon as there are over 300 rock art panels. With over 1,600 designs here one can only imagine the stunning photo opportunities one can take!
The most remarkable trail is the Petroglyph Trail at Petroglyph Canyon. This is a 4.4-mile north loop dirt trail that gains almost 600 feet in elevation that offer spectacular opportunities to discover.
The Sloan Canyon area offers a unique opportunity to explore Archaic art. There are over 300 rock art panels and over 1,600 designs here.
The most remarkable trail is the Petroglyph Trail at Petroglyph Canyon. This is a 4.4-mile loop trail that gains almost 600 ft in elevation.
Recommended Reading: The Best Hiking Jackets for Every Season
Where to Stay in Las Vegas
Top Pick: Desert Rose Resort
Located less than two blocks from the famous Las Vegas Strip, the Desert Rose Resort offers a great location without the casino atmosphere. Enjoy the heated outdoor pool surrounded by palm trees. The resort offers guests contemporary suites which come with their own private balcony and a fully equipped kitchen. The property also offers a whirlpool and fitness centre as well as a barbecue area, convenience store and an onsite restaurant.
Top Pick: Elara by Hilton Grand Vacations – Center Strip
The Elara by Hilton is located on the famous Las Vegas Strip and offers a health club and a tropical outdoor swimming pool. The guest rooms offer floor-to-ceiling windows, a kitchen or kitchenette and luxurious marble bathrooms. Guests can enjoy the relaxing onsite lobby bar and the poolside bar in their downtime.
The Elara also offers a full-service concierge desk where guests can plan they're itinerary and get further information on things to do in and around Las Vegas.
Top Pick: Marriott's Grand Chateau
The Marriott's Grand Chateau is located off the Las Vegas Strip and offers a non-gaming and non-smoking atmosphere favored by many guests, especially with the fantastic photo opportunities to be taken everywhere. Guests can enjoy the outdoor swimming pool as well as a selection of food and beverage options at the resort. From beautiful sunset views of the strip to late evening lights, the Sky Bar on the rooftop offers breathtaking views.
Each guest room is comfortable with a modern design and offers a microwave, a mini-refrigerator and a seating area. Some rooms offer guests panoramic views of the Strip. There is also an onsite fitness centre and a hot tub which guests are free to use.
Top Pick: The Carriage House
Located away from the Las Vegas Strip, the Carriage House offers spacious accommodation with a fully equipped kitchen or kitchenette. Guests can enjoy the use of the outdoor swimming pool and tennis court. The well-equipped fitness centre and hot tub are also open to guests.
How to Get to Hiking Trails Near Las Vegas
Outdoor adventures are plenty here. If you plan to hike outside of Las Vegas, you'll need a car. These parks are between 30 minutes to 3 hours (driving) from Las Vegas downtown. They are not accessible through public transport.
If you are flying into Las Vegas then make sure to hire a car here.
If great hiking is what you are looking for, then these five hikes near Las Vegas should be on your bucket list. You can enjoy the wonderful outdoors during the day and the famous Vegas vibe by night.
Written by Valentina. Valentina's Destinations was born from her obsession with meticulously researching, organizing, and planning her own travel itineraries. She is originally from Serbia but grew up in Chicago. She loves hunting down local restaurants, unique experiences, and hidden gems.
This post has been updated and republished.