Hiking apps can not only help you get closer to nature, but they can also increase your knowledge and safety when hiking in the mountains!
As an avid hiker, I'll be the first to admit that one of the things I love most about hiking in the German Alps is getting away from technology! That's why I don't recommend being glued to your phone, tracking every step. Instead, put your phone away. Bring it out occasionally when there's a peak you want to identify, know whether a certain berry is safe to eat, or are unsure of which way to go at a crossroads. That way, these hiking apps are enhancing, not hindering your hike!
The 8 Hiking Apps That I Recommend:
This app enables you to both plan and track your hike using GPS. You can choose from one of the 70 million routes. Then, while hiking, track your progress, including your distance and pace. I used it extensively combined with a paper map when walking the Wicklow Way in Ireland. I also regularly use it in conjunction with a guide book. I especially love the hiking GPS feature. That way I can check it to see if I'm headed in the right direction.
Have you ever been hiking just to realize that the only mountain peak you can name is the one that you're on? PeakFinder solves that. Just hold your camera up and you'll find all the peak names in a 360° panoramic view. With a database of 50,000 peaks worldwide, you're sure to find the name of the peak that you're looking for!
You may be planning to go for a day hike, but if you get lost or injured it may turn into an evening hike. Panic can start to set in when it gets dark and you can't see where you're going. Enter a flashlight app to save the day! You can find these for both iPhones and Android devices. Note: Also bring a physical flashlight with you as well in case your phone battery dies.
One of the ways to really immerse yourself in nature, is to be able to identify birds. They are  providing you with a free symphony while hiking after all! This app helps you to identify over 800 bird species in North America, including their habitat and behaviour! This app can really enhance your hike. You'll never say that you didn't see any wildlife again!
This app will provide you with instructions on how to treat the most common first aid emergencies. If your hiking partner is bleeding or has a broken bone, you'll be able to come to the rescue!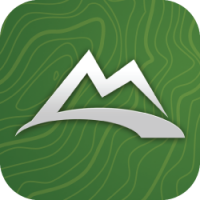 Not sure where to hike in Canada or the U.S? This app has 50,000 trails that you can choose from. It also includes hiking maps so you can choose a linear or loop trail. Once you're hiking, it provides you with the route information and tracks your hiking progress via GPS!
You may or may not see wildlife while hiking, but you're almost certain to see trees. LeafSnap uses visual recognition software to help you identify tree species found in Canada and the U.S.  All you need to do is take a photograph of the leaf. It's a cool way to learn more about flora while hiking – and which berries are safe to eat! There's also a Leafsnap UK version, available for iPhone only currently. It includes 156 tree species found in the UK. This hiking app will give you a new appreciation for your surroundings and help you see the trail with fresh eyes!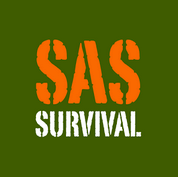 Unlike all the other hiking apps listed, this one isn't free – it costs ~€7. I've included it since it's considered to be the most definitive survival guide around! It was created by former SAS soldier and instructor, John "Lofty" Wiseman. It comes with the text of the his best-selling book, videos, photos and checklists. There's even  an Extreme Climate Survival section. It's an app that you hope you never need to use, but worth purchasing as it may save your life!
A Few Things to Keep in Mind When Using Hiking Apps:
Download the recommended hiking apps when connected to a power source and wifi. You don't want to waste data and risk running out (if you're on a limited plan) of data while hiking, since some of them do, but not all, do require a live connection.
Bring an external charger. If you're using an app that has a hiking GPS it can quickly wear down your battery and you don't want your phone to die halfway through a hike.
If you're using a hiking app for route info, bring a paper copy as a backup. You could drop your phone and it won't work anymore (has happened to me on two occasions), or the battery could die. It's always important to have a backup plan.
Now that you know what apps to download, check out my day-hiking packing list so you know what else you need to bring! I'd also love to hear which hiking apps you find useful!
Happy Hiking!