Looking for adventure? California is the best state to find it in. From perfect beaches to fiery national parks and majestic woods, you won't find any better place to explore adventure tourism.
Nothing is better than an active vacation. And California has plenty to offer you in the adventure department, even if you're in a city. You won't have to look far for excellent adventure activities no matter what part of the state you're in. From adrenaline junky to the mild adventure seeker, there is enough to keep everyone busy.
And one of the greatest things about California is that the weather is perfect in most parts of the state throughout the year, making it an all-year destination. With everything there is to do, California is the best destination for adventure tourism.
Here is a list of some of the best adventures in California that are categorised according to activity.
There really is something for everyone, including family activities so no one is left out. And if you aren't looking for an active adventure, don't fret, we've got just what you're looking for on this list.
Recommended Reading: 18 Best Cabins in Florida to Rent to Get Away From it All
Up in the Air Adventures in California
1. San Francisco Golden Gate Seaplane Tour
If you love heights and want to have the perfect view of San Francisco then you have to try this epic adventure in California. Take a scenic flight in a 6-seater seaplane. The flight will take you over the bay area, Golden Gate Bridge, Alcatraz, Muir Woods and Angel Island. Seaplanes are perfect to take in the perfect panoramic views so you won't miss anything. It is a unique way to experience one of the best areas in California.
Want movie-worthy adventure in California? Why not try out a Top Gun style sky-high adventure. Learn the basics of flying with incredible speed and agility. All of this while enjoying the perfect views from high above the exquisite terrain around San Diego.
If this isn't adventurous enough for you, try the low-level flight package which is an epic adrenaline rush. All this with a trained fighter pilot at your side. If you expect pure adrenaline you won't be disappointed by adventure in California.
Recommended Reading: 18 Best VRBOs Near Lake Tahoe
Thinking of skydiving but not sure if you're ready to "make the jump"? This is the perfect adventure for you then. Try out indoor sky diving that will have you free-falling for 60 seconds at a time. You will have the exhilarating feeling of soaring through the air, all without actually having to make the jump.
iFLY San Francisco offers you a great opportunity with its 800-horsepower vertical wind tunnel. With wind speeds reaching between 130 and 175 mph, you are sure to experience an amazing adrenaline rush which will get you ready for the real jump. This is a great adventure in California for the daring.
Recommended Reading: 15 Best VRBOs in Cape Cod
If you've got an appreciation for the vintage, this is a great adventure to try. Take the perfect aerial tour in a vintage 1920's biplane. This open-cockpit plane is the perfect way to take in wonderful views of San Diego. There is a choice of flight plans so you can tailor your experience. This is the perfect adventure activity for those that are looking for great views and a new experience.
Recommended Reading: 15 VRBOs in Phoenix, Arizona
5. Hang Gliding in Sylmar
California is the heart of adventure for sure, no matter what you're looking for. In fact, Sylmar in the San Fernando Valley, Los Angeles is rated as one of the best hang gliding spots in the world. Yip, you read that right. You will almost definitely have the chance to hang glide here as the winds are known to be pretty reliable all through the year.
The Flight Park is located at the top of the Kagel Mountain and you will find loads of hang gliders up here. If you aren't up for the adventure yourself its still a pretty cool place to chill out and watch as the gliders launch. If you're really daring why not sign up for lessons and learn to do it yourself.
6. Paragliding in La Jolla
Recommended Reading: Best 15 VRBOs in Scottsdale, Arizona
I consider paragliding to be the tamer version of hang gliding and if you are looking for something a little less bold, then why not try it. This is a popular adventure in California, and there are loads of different spots to try in Northern and Southern California.
A big favourite though is La Jolla, mainly because the views are simply incredible, and who doesn't want to glide above the beautiful Pacific ocean? You'll find the launch site just south of the Torrey Pines Golf Course. If you're up there for the views or just waiting for the wind to pick up you can stop and have a snack at the food truck. It's the perfect spot to spend a day.
Wine & Dine Me Adventure Tours
Malibu is an amazing spot for adventure. Do something different and enjoy a scenic day hike while taking full advantage of great wine tasting. This great day tour is the perfect way to experience something new and adventurous. Meet the inhabitants of this ranch and winery as well as take in some great views while hiking. Enjoy the perfect picnic with wine tastings.
8. Sonoma County Wine Segway Tour
If you are looking for something that offers you a more mellow adventure in California, why not try a half-day Segway tour of the Sonoma wineries. Taste some great wines and stop for the perfect picnic lunch. This is a small-group experience with a great guide so you're sure to have the perfect day. If you are looking for an adventure that is less strenuous this is the perfect activity to try.
9. San Francisco To Sonoma Wine Country: Hiking And Wine Tasting Tour
If you are feeling adventurous but still want luxury, then try a hiking tour from San Francisco to Sonoma Wine Country. The tour takes you nine days and is a full experience from the San Francisco Bay Area to the Northern California Wine Country. Traverse the wonderful terrain of Sausalito, the Muir Woods National Monument and some of the best Sonoma Wine Country estate wineries.
All this while you're hiking, wine tasting, dining in some of the best restaurants in the area and staying in luxurious accommodations. You can even treat yourself to optional spa treatments.
Water Adventures California
10. Surf Lessons
Ever want to surf? Why not learn to do it in one of the best places on earth. Pismo Beach is the perfect place to get your feet wet. This is the perfect adventure in California and a terrific opportunity not to be missed. Learn to surf in one of the most epic areas in California. Once you get the hang of it, rent your own equipment and enjoy one of the most liberating adventures you can imagine.
11. White water rafting on the Trinity River
As far as water adventures go, white water rafting is probably one of the most exciting activities you can get. California offers you excellent choices when it comes to white water rafting, one of them being the Trinity river. You will find everything from class 2 to class 5 rapids to explore here.
On the Lower Trinity, you'll find peaceful waters and great wildlife. If you are looking for a rush that is still perfect for families and first-time rafters then Pigeon Point Run is a great place to start. Finally, if you have experience on roiling waters and are looking for adrenaline-pumping adventure then make your way down to the Trinity Burnt Ranch Gorge.
Recommended Reading: 3 Types of Accommodation and How to Choose the Perfect One For your Trip
12. San Diego Bay Jet Boat Ride
This is more than just a relaxing cruise. This is a high speed, adrenaline-packed speedboat experience and is just the adventure you need. Enjoy the sights of San Diego Bay in a jet boat that rushes through the water in the perfect adrenaline pumping tour. And your captain has a few tricks up his sleeve which will most definitely have your blood pumping. You don't want to miss this adventure in California.
13. Santa Barbara Harbor Kayak Tour
Kayaking is a great way to experience Santa Barbara Harbor. Besides being a great adventure activity it is eco-friendly and there is a great chance of spotting dolphins and other ocean mammals. This is a great family adventure in California. Choose to paddle on your own or as a pair and paddle out into one of the best parts of Santa Barbara.
14. Windsurfing in Newport Beach
If you are looking for some of the best surf spots in California, then southern California is an excellent choice. Newport Beach is one of the best windsurfing spots and definitely where you want to be for an epic adventure. Windsurfing is pretty exhilarating and the perfect adventure in California if you love the ocean and adrenaline. Newport Beach offers you pretty calm waters so you can easily stay afloat and enjoy little challenges like monitoring your speed.
If you love being out on the water and are looking for something new and exciting to do then this is the perfect adventure in California. The La Jolla sea caves and the ecological reserve is the perfect place to see dolphins, sea lions and even orcas if you are lucky. If you are looking for great adventure tourism in California, this is one activity you just shouldn't miss. This is a great family activity too as it is great for kids 6 years and older.
Parasailing is the adventure of a lifetime! Lake Tahoe is well-known for its adventure sport and its no wonder with all its many great activities like this one. Get your adrenaline going while flying high above a speed boat and jetting across the lake. There is nothing quite like it. You can even choose how high you would like to go if you aren't keen on being too far off the ground… I mean water. While you're up there take in some of the most breathtaking views of the area, you won't regret it.
Recommended Reading: 17 Best VRBOs in Lake of the Ozarks
17. Kiteboarding in San Francisco
As you would expect, California has some incredible spots for kiteboarding. No matter your skill level, the San Francisco Bay area is one of the ultimate favourite spots for kiteboarders. It's the perfect place to get your adventure on.
The Bay area is well-known for its reliable winds and flawless flat water locations and is a terrific place to get your dose of adventure in California. Make a turn by Ocean Beach or 3rd Avenue near San Mateo to get in the best kiteboarding experiences.
18. Diving in Catalina Island
With so much pristine coastline, California is the perfect place to enjoy epic diving. In particular, you should check out the Avalon Underwater Dive Park, the US's first nonprofit park under the sea. Diving here is a great way to spend your time in California and it offers many wonderful experiences.
You will see some great marine life here including the famous flying fish, brilliant orange Garibaldi and there are even some great shipwrecks to explore. The waters here are also crystal clear making it an excellent scuba diving site.
Whale Watching in California
19. Dana Point Whale Watching Eco-Safari
One of the best adventure activities on the Californian coast is whale and dolphin watching. Dana Point is a terrific place to do this and this eco-safari will have you spotting all kinds of sea mammals. Take a trip on a catamaran with a naturalist that will give you all the commentary you need to have a great immersive experience. There is also an underwater viewing pod where you will have the perfect opportunity to see ocean life. While onboard you are likely to see whales, dolphins and sometimes even sharks.
20. Whale Watching Tour From Monterey
This adventure in California will have you scouring the pacific ocean in Monterey for some of the most magnificent ocean life that you can imagine. Take a boat trip with a naturalist/marine biologist who will give you the perfect commentary that will leave you inspired. Monterey is well known for its whale spotting all year round.
21. Whale & Dolphin Watching in Newport Beach
This great whale watching tour is perfect for small groups. Take an exciting tour of Newport Beach where you will see several species of dolphins and whales. This adventure in California will have you exploring the ocean in the most comfortable way and also give you a new and exciting view of some of the most amazing sea mammals in the area.
Hiking Adventures in California
22. Griffith Park Experience: Hollywood Hills Hike
Looking for an urban adventure? Hiking to Griffith Park is the perfect activity for you. This adventure in California will take you up to the highest peaks in Griffith Park. With a total of 3.5 miles (5.6km), this is a moderate hike that ends in great views at the top. Learn more about Hollywood's history. You will also visit the world-famous Griffith Observatory.
23. Devil's Slide Trail
This is probably the most unique trail that you can walk in California. Once a busy highway, this portion of the Pacific Coast Highway was closed because it was deemed too dangerous for motor vehicles. Now it's a great attraction for travellers and locals that want the exhilaration of walking on a highway with some of the most amazing views. The trail is 1.3 miles long and has a parking lot on each end making it convenient to get to. It may seem weird, but this is a pretty amazing adventure in California.
Hiking to the Half Dome's summit is the perfect way to spend a day in California. This is a coveted adventure that many hikers look forward to when visiting California. This challenging 17-mile hike offers you wonderful views of the Yosemite Valley from the summit. On the way, your guide will trace the legendary rock path and learn about natural and geological history of the Sierra Mountains. This is certainly the perfect challenging day adventure that you won't get anywhere else.
25. The Lost Coast Trail King Range
If you are looking for more than just a day hike then consider a backpacking adventure on the Lost Coast Trail. This adventure in California is perfect for the avid hiker. The trail offers great views, wonderful wildlife and flora and some of the best of California's untouched coast.
This is a 3-day backpacking adventure that can get pretty difficult so you have to be an experienced and fit hiker if you would like to comfortably complete this 25-mile hike. This hike is excellent since it can be done in Spring, Summer or Fall and is a relatively quiet trail. The trail is also dog friendly, just keep in mind that there are several river crossings.
Recommended Reading: Best 20 VRBOs in Panama City Beach, Florida
This is the perfect family-friendly adventure in California. This private sightseeing hike takes you through Yosemite, from Giant Sequoias to Glacier Point in Bridalveil Falls, there is more than enough to see. Each hike is adjusted to fit your fitness level effectively making it great for the whole family. If you are looking for less strenuous adventure in California then this is the perfect day trip.
If you are looking for more exciting hikes that can be done on your own, there are plenty in Yosemite. Choose between multi-day hiking adventures or one-day hikes in this great park. With so many options, this is one park that no matter how many times you visit there will always be something new for you to discover. Read more…
28. Point Reyes National Seashore
The Point Reyes National Seashore offers you some great day hikes and backpacking adventures. Whether you're visiting with the family or travelling solo, there is something for every type of hiker here.
There are numerous hiking trails that offer you hiking on the coastline and in the forests, and above all stunning views. Make sure to also stop to admire the historic lighthouse and the pristine beaches. Check the weather to make sure you are dressed appropriately however as it can get pretty windy on the trails. The Point Reyes National Seashore is best visited in winter, spring and fall.
If you're in San Francisco make sure to try out an urban hike and find some of the hidden gems of the city. The hike will take you up Tank Hill and Kite Hill where you will find perfect city views and hidden forests. While you trek up the hill's you won't even know that you're in the middle of one of the best cities in California. This 5-mile hike is truly the perfect city adventure in California.
30. Hiking in Death Valley California
Death Valley is one of the most visited National Parks in California. It has also the highest recorded temperature in the world. That's pretty hot but expected as this is the driest, hottest and lowest point in all of North America. It is also one of the largest National Parks in the United States.
Death Valley is extremely popular for hiking, especially since the landscape is unique and pretty amazing. You will certainly feel like you're on mars here. Visiting Death Valley can be done as a day-trip or longer and is the perfect California adventure if you love the outdoors.
31. Hiking in Andrew Molera State Park
Andrew Molera State Park is located on the northern stretch of Big Sur. It is the largest state park in the area and offers you 20 miles of hiking trails that vary from scenic inland areas to trails that will take you past some magnificent beaches.
If you are looking for great wildlife sightings while you hike, you won't have to look too far. On the downside, the park does get pretty crowded over weekends and holidays, but even with the crowds, it's worth a visit. If you feel like having a multi-adventure day in this perfect part of California, then consider bringing your surfboard along. It's a great pick all year round.
32. The John Muir Trail (JMT)
For the ultimate hiking adventure in California, the JMT is exactly what you're looking for. The total length of the trail is a whopping 211 miles through national parklands and designated wilderness. The JMT intersects with the Pacific Crest Trail in quite a few places and you are guaranteed to see some awe-inspiring scenery while hiking.
There are more than enough peaks, passes and lakes to leave you one hundred per cent satisfied with nature by the end of this trail. This trail is the perfect summer activity but make sure to prepare early as permits are not always easy to get.
Hot Air Balloon Adventures
The Napa Valley is famous for its beautiful wineries. There is nothing more exciting than taking a morning hot air balloon ride that takes in the unique beauty of Napa and Sonoma. You will certainly have the perfect views from the comfort of the hot air balloon basket. While you fly high above the valley you will have an excellent commentary of everything below you.
Enjoy the perfect sunrise from this hot air balloon. You will take off from the Vindemia Winery and soar across the beautiful vineyard. Once you have enjoyed this scenic adventure in California, you can enjoy a perfect breakfast in the private rose garden. Enjoy the flight and wine tasting on this truly epic journey.
Driving Adventures in California
The perfect adrenaline-filled adventure is waiting for you in the Ocotillo desert. Choose whether you want to experience the desert terrain in an ATV, Razor or on a dirt bike. You will find your 4-hour driving adventure in California nothing short of exhilarating. Race up to see the Painted Gorge, drive through a real bombing range and make a stop at The Sandbar.
The GoCar is a pretty cool invention, in fact, Time Magazine has called it "one of the coolest inventions". This tiny talking car is perfect for two people to explore one of the best cities in California. This is certainly a unique and wonderful adventure in California that will have you exploring great places like Fisherman's Wharf, Golden Gate Bridge and Ocean Beach. All this while being guided by your very own talking GoCar.
37. Northern California Road Trip A 3 Day Vacation not to be Missed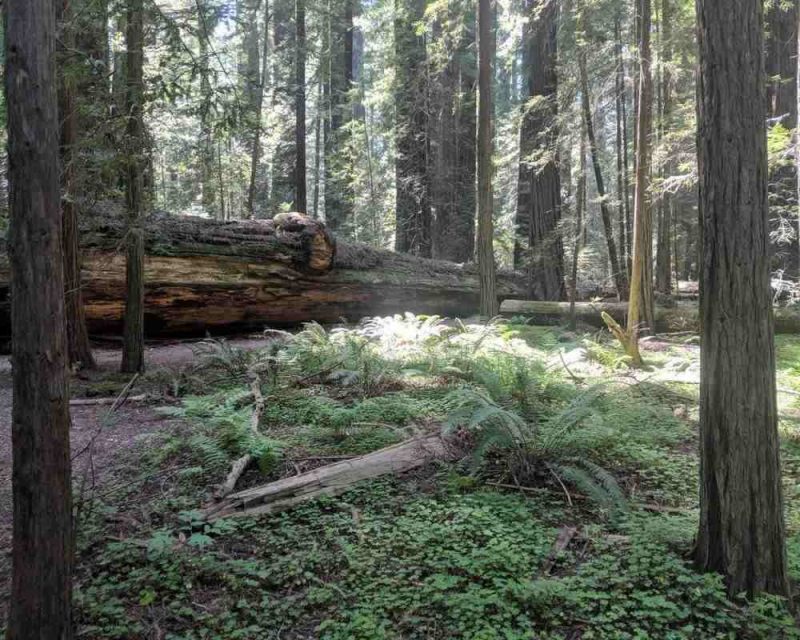 California is the perfect state for road trips. There is a great selection of state parks to visit and you wouldn't believe how unique and different the terrain can be. If you are looking for a great road trip that incorporates the beach and hiking in majestic forests then you should definitely try a northern California road trip.
The itinerary will take you through the Redwood National and State Parks and past the perfect California Coast. This great 3-day road trip starts in the Avenue of Giants where you will discover the wonders of tall and looming redwoods that are hundreds of years old. You will also have plenty of opportunities to explore the parks on foot too. From here you can continue through quaint towns out to the California coast where you will explore the beauty of Humboldt and Arcata Bays as well as Trinidad Head and Patrick's Point State Park.
End your journey with yet more redwoods and explore some wonderfully secluded hikes. You can also spend the day traversing the Lady Bird Johnson Trail, Fern Canyon, and the Grove of Titans.
San Andreas is one of the most famous places in California. So famous that they even made a movie about it. If you love driving adventures then taking a Jeep tour to the San Andreas fault from Palm Desert. You will get to see a real desert oasis while learning all about the Native American Cahuilla tribe. This is an exciting small group tour that shouldn't be missed if you are looking for a fantastic driving adventure in California.
Driving through the desert in a dune buggy? It doesn't get more fun if you ask me. This is a great adventure in California and something you shouldn't miss out on. It is certainly a great opportunity to speed across the sands near Pismo Beach, enjoying the freedom and adrenaline rush.
40. Titus Canyon Off-Road Trip
If you want to try a unique do-it-yourself off-road trip, then a drive down the Titus Canyon Road is a great choice. This driving adventure in California is 26 miles of dirt road that offers you not only great scenery but the opportunity to drive through an old ghost town. You will be driving on a narrow canyon that is not for the novice driver. If you really want to add to the adventure, make this trip on a motorbike. This is a thrilling road activity that is not for the faint of heart.
Biking Adventures
Cycling with an electric bike is a great way to explore Santa Barbara. Enjoy a small group tour where your guide will show you all the coolest places including State Street and the Santa Barbara Mission. You will learn the history of this great city and also enjoy perfect photo opportunities. With an electric bike, you can choose to paddle on your own, use the motor which can go up to 20 miles per hour or use a combination of both.
If you want to do something different compared to your usual desert adventures, then this guided bike ride along the San Andreas Fault is exactly what you're looking for. This is a great way to experience where the Mojave Desert and the Colorado Deserts meet. And above all, the best part is that you don't have to be an avid cyclist to do this one.
This is a great activity for the whole family as you will be going at a leisurely pace. It is the perfect way to check out the great desert views. You will also make a stop at a date farm and have a date shake to replenish your energy at the end. This is a great adventure to try in California.
Take a different kind of tour of Los Angeles and get to see sights that you wouldn't see any other way. This adventure in California is a great way to get in a few miles cycling, 32 miles to be exact, and see some of the most fascinating neighbourhoods in LA. You will pass through West Hollywood, Santa Monica, Bel-Air, and Beverley Hills and also make a stop at Venice Beach.
44. Cycling Big Sur
Recommended Reading: Bike Touring Gear List: The Essentials You Need to Bring
If you are looking for an epic bike packing adventure in California, then cycling Big Sur is a great choice. It is a pretty demanding area to cycle with its climbing hills and sharp curves. But one thing is certain, you won't find better views. This is not for beginners however as you will be heading up some tremendous climbs.
But if you are the experienced cyclist looking for an epic adventure in California, this is one not to be missed. Cycle Highway 1 from Monterey up to San Luis Obispo in 3-4 days, for one of the best possible experiences. There is more than enough to explore on your tour of Big Sur.
45. Glendora Road/Mt. Baldy
If you are an avid cyclist then you may have heard of one of California's biggest cycling events, the Tour of California. This is where the elites of the sport challenge themselves. If you want the ultimate cycling adventure in California, you certainly need to try this route.
This 44-mile route will give you the opportunity to face famous climbs on the Glendora Mountain Road to Mount Baldy ski area. While you weave your way up this perfect road, you will have some of the most amazing views.
Other California Adventures
And if you're still looking for more adventure activities in California, here are some other really great and unique things to try while you're in the sunshine state.
Sonoma County is beautiful and one of the best ways to explore it is on horseback. Take a great guided tour of the vineyards of Dry Creek Valley and Lake Sonoma on this tour. The tour has limited space which also adds to the unique experience. This is a laid back adventure in California that the whole family can enjoy.
If you are looking for something completely different to try, then this is the perfect "Amazing Race" experience. Enjoy a fully interactive experience while sightseeing in Avalon. This is a perfect family activity that is packed with fun and adventure. Get your game face on for an epic adventure. You won't find any adventure in California quite like it.
48.Climbing Adventure in Devils Punch Bowl
Climbing a fantastic punch bowl-shaped rock formation? Who would say no to that adventure experience? The Devil's Punch Bowl is located on the northern slopes of the San Gabriel Mountains and is a climbers paradise. There is an exciting climb for every level of climber and a large range of sport routes, trad climbs and boulder problems. This is the perfect place to practice climbing as the rock walls are not entirely vertical but tilted at a 45 to 75-degree angle. You can easily spend the day here, otherewise stay in one of the campgrounds to make this a multi-day adventure.
49. Best Unique National Park to Visit in California
The Lassen Volcanic National Park is one of the most unique parks in California. Lassen Peak erupted in 1915, spewing lava, mud, ash and melted snow down the mountainside. Since 1921 Lassen Peak has been dormant, however, it is still considered an active volcano.
The eruption created a landscape that is truly one of a kind in California. The park is best visited in summer and fall especially for hiking and exploring. In winter there are heavy snows but the adventurous hiker can take the opportunity to snowshoe and ski at the northern and southern gates of the park. If you are enjoying a one-day visit you can drive the main park road and enjoy the volcanic features. There are also some pretty exciting hiking and climbing experiences waiting for you.
50. Soak in the Sierras: Travertine Hot Springs
California is full of exciting and wonderful places that are well worth visiting. One of the best places to visit is the Travertine Hot Springs in Eastern Sierra. There is nothing better than soaking in a hot spring after a long day of hiking.
Located just off Highway 395 you can drive straight into the falls. There is a great selection of pools here, so even if it gets busy as it would on a weekend, don't fret. A short walk down and you are sure to find the perfect pool. Make sure to check the temperature before you step in though, some of them are pretty hot.
One of the best thins about the Travertine Hot Springs is that the land around them is Forest Service Land which means that you can legally camp for free here. Just keep in mind that this is primitive camping so there are no facilities. But that just adds to the adventure if you ask me.
Soar 600 feet above sea level on this multiple speed zipline adventure in California. This fantastic Catalina Island zipline is the perfect way to get in some thrills while still enjoying the perfect scenery. If you want the best experience, choose the highest speed level for the zipline which reaches 40 miles per hour. This is a great way to enjoy your adventure in California.
52. Bridge to Nowhere Bungee Jump
There are some really great places to bungee jump in California, but one of the firm favourites is the Bridge to Nowhere. The bridge gets its name from the fact that it doesn't really connect two roads as you may think. The bridge leads you to a dead-end in the mountains on the other side. In this case, it definitely has a fitting name.
This 100-foot fall is located above the San Gabriel River and is one of the most exhilarating jumps you can imagine. You'll be surrounded on all sides by the Sheep Mountain Wilderness. Therefore you will have the perfect views of the stunning surroundings.
53. Skiing and Snowboarding on Big Bear Mountain and Snow Summit
The twin resorts of Bear Mountain and Snow Summit are located just two hours away from Los Angeles. These resorts offer you some of the best skiing and snowboarding in California. You can enjoy 1000 acres of perfect terrain to enjoy. Both Snow Summit and Bear Mountain offer some great beginner and intermediate terrain and is the perfect family skiing destination in southern California.
Adventurous Places to Stay in California
To top off our list of epic adventures in California, here are some of the most unique places to stay. Whether you are looking for luxury, adventure or comfort, these great places to stay in California will give you what you need.
If you are looking for something different to do while enjoying your California adventure why not stay in a great cabin. The Woodland Drive Home in Tahoma is perfect with its elevation that offers you amazing views. The cabin has everything you would need and makes for the perfect base to spend some time in one of the best parts of California.
Take a 3-day camping trip in Yosemite National Park and experience the best of this wonderful place. You will spend two nights in a tent and spend your days hiking to wonderful sights such as Yosemite Falls and up to the Half Dome summit. There are guided options or you can choose to explore the park on your own.
All the necessary camping equipment and food are provided. This really makes it a great stress-free adventure in California. Make sure to bring your gear as there are some great opportunities to swim, bike and raft on your 3 days of exploration.
60. Prairie Creek Redwoods State Park
This state park was the backdrop for the movie Jurassic Park, and it's no wonder considering that it is made up of wondrous old-growth forests. Spending time here can make you forget that you're in the real world with its wild and beautiful terrain. In short, it's nothing short of magical.
The park is perfectly placed on the coast just an hour from Eureka and is home to a large percentage of Redwoods as well as Roosevelt Elk. This is an all-season park which is perfect for camping whether you are planning to visit with the family, with a friend or on your own. Keep in mind that this is a wet coastal environment so make sure to bring a good waterproof jacket for this adventure in California.
There is so much adventure to be discovered in California that no matter the season you will never be bored.