While I love living in Munich, I firmly believe that the best of Bavaria lies in the Alps.
If you've only got limited time, here are my top tour recommendations for the Bavarian Alps. They make it super easy and convenient for you to explore my favourite part of the country: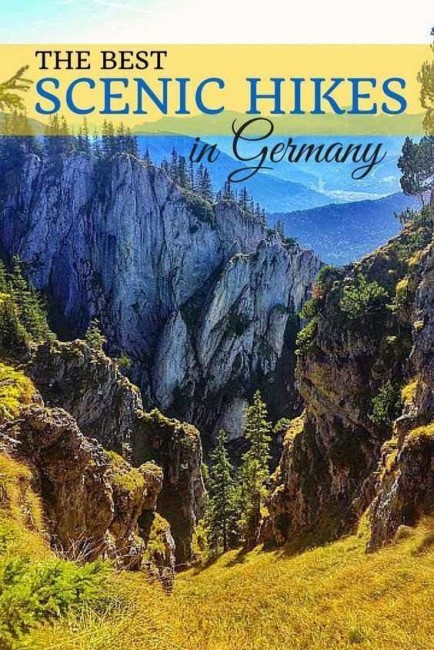 Zugspitze: Visit Germany's Highest Peak.
It would take you two days to climb the highest mountain in Germany, but you can still reach the 2962 metre peak by cable car. Enjoy a beer at Germany's highest beer garden. This tour includes pickup from your hotel in
Munich
.
Partnachklamm – Visit one of the most beautiful gorges in all of Germany.
On this day trip from Munich, you'll walk alongside a raging river and majestical waterfalls. It's one of my favourite hikes in the entire Alps. The dramatic scenery far surpasses the effort. You'll eat lunch at a mountain hut. Something every traveller to Bavaria should do to experience traditional Bavarian style hospitality.
Eagle's Nest – Visit Hitler's Mountain Retreat.
This tour offers something for both history buffs and nature lovers. You'll leave from Munich and travel on one of the most scenic roads in the German Alps to Berchtesgaden. Onee of only two national parks in Bavaria. The panoramic alpine vistas are among the most dramatic in the country. I'm a huge fan of Berchtesgaden!
Take a helicopter ride for the ultimate bird's eye view of the Bavarian Alps.
You'll see
Neuschwanstein
, Germany's most famous castle from a perspective few people ever do. AND you'll get a close-up view of the Zugspitze, the highest mountain in the country. That's not to mention all the lakes you'll fly over. A helicopter ride is truly a unique way to experience the Alps!
Below, you will find a few of my favourite hikes in the German Alps.
Keep checking back as I have over 50 walks that I still need to add this ever-growing list. What can I say, I hike faster than I write :). I also don't write about every hike. If it's just so-so, I don't write about it. My very favourite hike is the
Höllentalklamm (Hell Valley Gorge)
in Garmisch-Partenkirchen!  Take a look at the photos, and you'll see why!  I also love the
Partnachklamm
, especially in winter. The huge icicles add to the drama! The Partnachklamm can be easy if you just decide to hike to the gorge and back. You can make it slightly more challenging if you hike to the nearest hut. Alternatively, you can choose one of the much longer extensions! You can also reach
King Ludwig's Mountain Hut
by passing the Partnachklamm. This destination is also available as a
tour from Munich
. For views, you can't beat the
Herzogstand to Heimgarten
.  It's a fantastic ridge walk offering great views of the Walchensee. It was a favourite among Bavarian royalty! Warning, this hike is not for you if you're afraid of heights. Fortunately, it can be modified. You can still hike up to the Herzogstand, and skip the ridge walk to the Heimgarten.