This post is also available in: German
Camino Ways is the top provider for Camino de Santiago Tours. I used their services when I did the last 100 km of the Camino, their most popular tour. Read on for my review of Camino Ways. What I liked and what I didn't.
CaminoWays.com is owned by Greenlife Tours Ltd. They also own IrelandWays.com and CanariaWays.com which I've used for walking the Wicklow Way and hiking in La Gomera respectively. While the focus of this article is on CaminoWays.com the same information applies to the other two companies as well.
From fresco tours to gothic cathedrals, UNESCO World Heritage sites to beautiful coastlines, Camino Ways has it all for you! So let's take a look, shall we?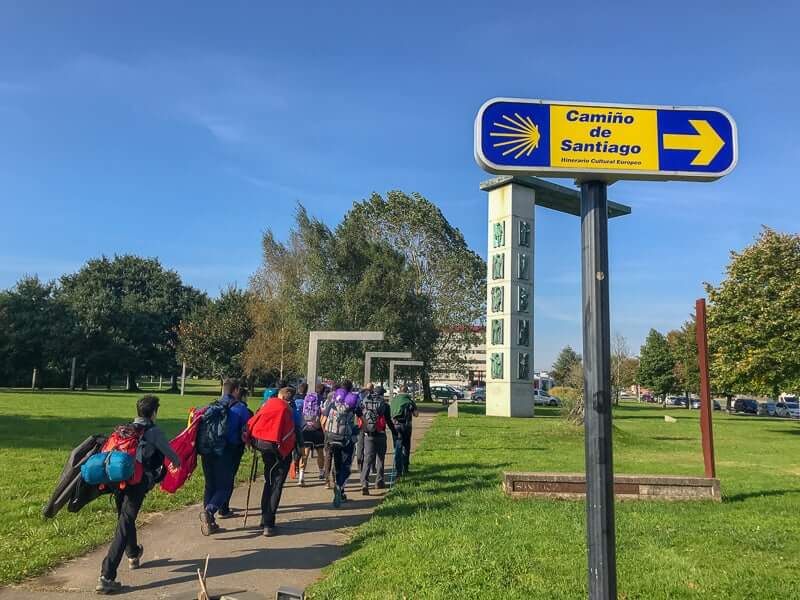 Camino Ways Review: What I Liked About My Camino de Santiago Tour (Self-Guided)
While it's possible to plan to walk the Camino on your own, my preference when doing a long-distance walk like the Last 100KM of the Camino is to go with a company that organizes it all for you.
Here are the four biggest advantages I found from using Camino Ways for my self-guided tour:
1) Booking with Camino Ways saves SO much time
While you can plan everything yourself, it saves SO much time not having to research how far to walk each day, the best places to stay and the highlights along the way.
Camino Ways does all this time-consuming work for you to go back in time either to the 9th century or the 16th century!
2) You get Camino Ways' expertise
They've walked the Caminos. They've stayed in the hotels. You don't have to spend hours looking up hotel reviews, their expert guides have done it all for you.
If you have questions about which Camino is the right one for you, they'll help you decide. While the Camino Frances is the most popular one, you may find that the Camino del Norte or the Camino Portugues is a better fit for you. And both finish in Santiago.
As a result of their expertise, you get a much better experience than if you did it alone. Their trip route notes point out tricky spots to watch out for so you don't get lost. I just love these insider tips!
They also include highlights so that you don't inadvertently walk by something of historic value that you would have been interested in, had you only known.
3) They organize luggage transfer
If you only want to walk with a small day pack, you'll need baggage transfer. Camino Ways organizes this for you. Every day my luggage was waiting for me by the time I arrived at my accommodation.
4) 24/7 Trip Support
On your Camino de Santiago self-guided tour, you'll have a phone number you can call 24/7 if you need assistance.
Whether there's an issue with your accommodation, you sprained your ankle and can't continue or something else, they're there to advise you.
I didn't need to contact them when I did the Last 100 KM of the Camino, but I did contact them when I did their self-guided Wicklow Way in Ireland through their subsidiary company IrelandWays.com.
When I did their self-guided La Gomera Hiking Tour in the Canary Islands through their other subsidiary company CanariaWays.com I also contacted them. Knowing that you have someone to call when something goes wrong is HUGE stress relief.
As you can see, I'm such a big fan of Greenlife Tours Ltd and their subsidiaries, I've used them three times.
That's why I'm pleased to give you a discount code so that you can get €20 off your own Camino tour (applies to all Camino tours):
GET €20 OFF YOUR CAMINO. USE CODE 'MONKEYSCAMINO' AT CHECKOUT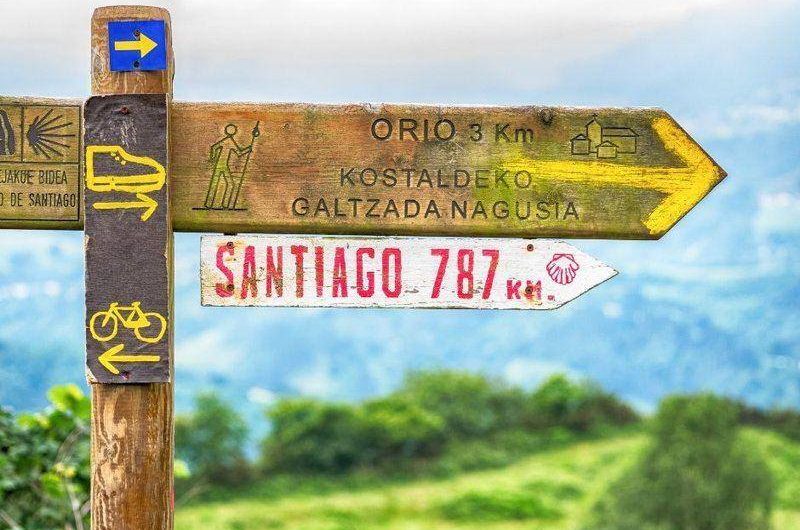 Camino Ways Review: What I Didn't Like About My Camino de Santiago Tour (Self-Guided)
In providing a review, I think it's important to be honest. While overall, I was very happy with Camino Ways of note is that I chose the "Standard Accommodation" package.
Some of the accommodations were great, others were just fine. Clean, but nothing special.
If you're looking for a special holiday and are picky about accommodation, then I'd highly recommend choosing either the "Country Cottages" or "Superior Collection" accommodations instead.
What Else to Consider When Booking Your Camino de Santiago Tour with Camino Ways
Camino Ways has packages that include dinner but it's also possible to get it without dinner. There are pros and cons to both.
Pros of having dinner included: you don't have to find a good place to eat, it will likely save you money since accommodations have special deals when you book accommodation and dinner at the same time.
Cons of having dinner included: many places was a set Pilgrim menu so if you like to choose your own food, this isn't a good choice. I also found that some of the restaurants were OK, but nothing special.
Finally, you'll likely meet other pilgrims while trekking the ancient pilgrimage routes, it's nice to meet up for dinner if you all get along.
But if you already have set dinner plans, you may find yourself missing out. It's for this last reason that I'd recommend getting it without dinners, but this is a personal preference.
Choose Your Type of Camino Tour
They offer the regular Last 100Km of the Camino but also have an "Easy Walking" tour or you can cycle it. Be realistic about what is the best option for you and your fitness level as you visit these historic cities.
Luggage Transfer on the Camino
You can choose to carry your own stuff in your backpack or choose luggage transfer. I choose the luggage transfer option and loved it but again, it's a personal preference.
It may also depend if you have additional travel plans where you need other luggage.
Travel Insurance On Your Camino de Santiago Tour
Travel insurance isn't included but I always highly recommend it for any trip, especially a physically active one like walking the Camino. Look for one that covers the following:
loss or theft of bags, tech items like a camera, computer or mobile phone and gear. Note if you choose luggage transfer your bags may be left unsupervised so don't put anything valuable in your bag
medical and dental insurance during your travels
medical repatriation (in case you get ill and need assistance getting back home)
delayed baggage
trip cancellation insurance
That's why I recommend HeyMondo(get a 5% discount for being a Monkeys and Mountains reader). They have plans that cover all of these. I think travel insurance is always a good idea but especially when doing physical activity. It's important to protect yourself. Read more about our adventure travel insurance tips.
You have limited vacation time. You work hard for your money. Therefore, you want an incredible vacation! I get it. So do I. That's why I highly recommend booking with Camino Ways. 
May it be pilgrim routes, fishing villages, medieval towns, or dramatic coastlines you seek for a vacation, Camino Ways has all the best routes for you! It's an ideal trip you can take while someone else does all the planning for you, from where to stay, where to eat, and what to eat.
Save this post for later:
This post has been updated and republished.