These vacation rental tips will help you if it's your first time renting a vacation home. You'll find everything from beach houses to cabins, cool lofts, to really unique properties.
Amazing Perks of Renting a Vacation Home
Vacation rentals are available almost everywhere in the world. They are often also much cheaper than staying in hotels. I can't count the number of times I found great accommodation much cheaper than I expected. You can save hundreds of dollars on your next trip.
With vacation rentals, it's easy to find accommodation that is more spacious with many more amenities. They offer an array of accommodation styles, everything from single rooms in private homes to whole apartments and houses.
Staying in a vacation rental also saves you in other ways. If you choose to book an apartment or a house, you will often find a fully equipped kitchen where you can cook your meals. This will save you more as you won't have to splurge on restaurants. As someone who loves cooking, it is always fun and delicious to try out local produce when I am in a new place. It really does add to the travel experience.
Recommended Reading: 15 VRBOs in Phoenix, Arizona
Related Reading: Best Treehouse Rentals
Vacation rentals also offer you long-term options that won't cost you an arm and a leg. Want to stay a week? Or maybe spending a month in a place is more your travel style. Vacation rentals will have you covered. There are always some great deals to be found for your long-term stays.
You can get anything from 20% to a 40% discount if you book a long-term stay.
How to Choose the Right Vacation Rental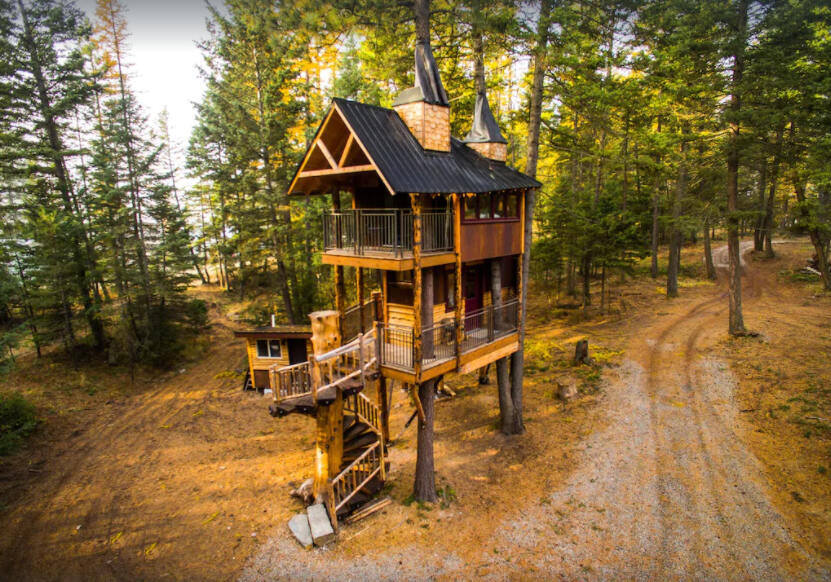 Location is Key When Choosing a Vacation Rental
Always make sure to check that your vacation rental is in a good location and that it's easy to get to the sights that you're interested in seeing. Check the map before choosing your vacation rental to make sure you're in the right place for your needs.
I usually like looking for something that is a little out of the way so that I can see more locals rather than tourists. But I always make sure to check for supermarkets, restaurants and public transport nearby. That way everything you need is easily accessible.
Related Reading: Best Cabins to Rent in the U.S.
Vacation Rentals Reviews
Reviews are your ally. Always check the reviews on the platform where you're booking. Look at properties that have a 4-star rating or higher and multiple reviews by previous guests.
Make sure that they are recent. More reviews are always better. This isn't to say that you shouldn't stay with a host who has no reviews. After all, if no one has stayed with them how would you know whether the accommodation is good. But you should definitely be careful, especially if it's your first time renting a vacation home.
Related Reading: Best Beach Houses to Rent in the U.S.
Review the Descriptions Carefully
Read the amenities to ensure that everything you need is included. For example, many accommodations will say "sleeps four" but this doesn't necessarily mean 2 bedrooms. It could mean one bedroom and one pull-out sofa. So if it's important to you to have a certain number of bedrooms, read carefully.
The same goes for wifi. While many vacation rental properties have wifi, some don't especially in rural locations. If it's available, you'll find it listed under the amenities section. Know what's important to you, and then check that it's available in the property that you're interested in.
Related Reading: Best Cabins to Rent in Big Bear, California
Types of Accommodation
There are three basic types of accommodation:
You can enjoy an entire home. Whether it is an apartment in a city centre, a whole home on the beachfront or a condo in a fashionable neighbourhood, you will find it on Vacation rentals. This option will usually include a bedroom(s), a bathroom(s) and a kitchen. You are also likely to find other luxuries (depending on what you prefer) like seating areas, balconies and even swimming pools. Make sure to check the description to see whether the host lives on the same property. VRBO only rents entire places so you're ensured your privacy.
Private rooms. You would stay with your host, in your own room but will share all other amenities. Some rooms do come with ensuite bathrooms, others are shared.
Shared rooms. This is similar to a hostel vibe where you will share a room or common area with other guests.
Related Reading: Best Cabins to Rent in the Everglades.
Vacation Rentals Offer Unique Stays
There are some really fascinating accommodation types that you can rent. Like treehouses that make you feel like you're living in the wild or stay in a tiny house and see if this lifestyle is for you. Feeling royal?
Recommended Reading: 18 Best VRBOs Near Lake Tahoe
These vacation rental tips will help ensure that you choose the right accommodation for your getaway.