You might think that you're too smart to make travel mistakes, but you may be surprised at how many of them you've made. So here are some common travel mistakes to avoid.
Heck, a lot of these mistakes you might even make before you even hop on the plane! My confession? I've made six out of seven of these, and I travel a lot. So here are 7 travel mistakes and some tips to avoid them.

Top Seven Travel Mistakes
1) Not Having a Passport Valid for the Required Length of Time
I'm not talking about having an expired passport and being denied boarding – although I do know people it's happened to. What I mean is that you should check whether your passport is valid long enough.
Case in point. Last year I was planning a trip to Sri Lanka and thought since I was close – relatively speaking, I may as well go to India afterward. As I was filling out the visa for India, I realized that my passport needed to be valid for six months in order to be allowed entry. Mine was only valid for 5 months and 22 days! As I didn't have time to renew my passport before finalizing my travel plans, India didn't happen.
Travel Tip:
When going on international trips, always check how long your passport has to be valid for when traveling. There are a surprising number of countries that require it to be valid for at least six months. This is one of the biggest travel mistakes you could ever do.
Related Reading: Find the Best Travel Deals 
2) Not Buying the Complete Travel Insurance Policy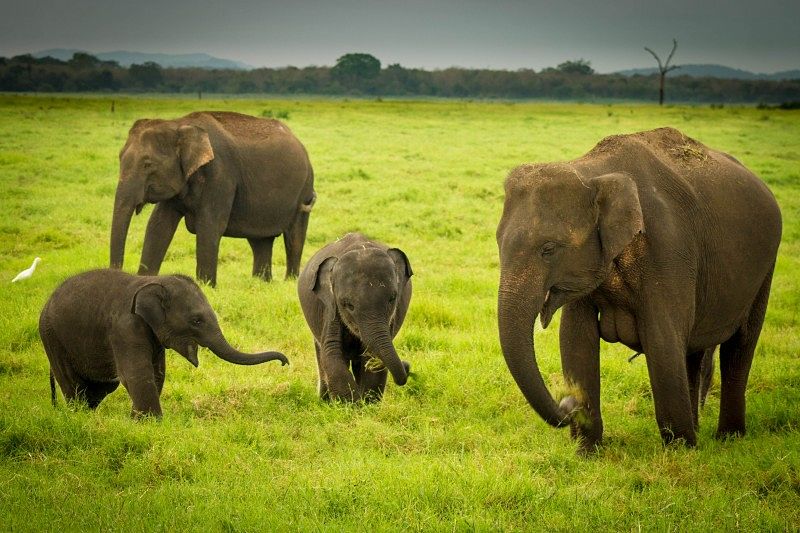 I'm assuming that you know why you need travel insurance for medical reasons. In addition, full coverage can also save your butt under other circumstances. Remember that ash cloud in 2010 from Iceland that had a massive interruption on travel plans?
Or how about if a war suddenly breaks out in the place you were planning on visiting? What if you get sick right before your trip and are unable to go? Not only is this incredibly inconvenient, but it can cost you hundreds, sometimes even thousands of dollars, if you have pre-booked everything at your destination from your hotel to your rental car to tours!
That's where a complete travel insurance policy like HeyMondo(get a 5% discount for being a Monkeys and Mountains reader) comes in. Not only that, they have 24-hour emergency assistance and will help you figure out how to catch a missed flight or make the arrangements for your medical evacuation.
I'll confess, that while I always (after a very expensive lesson learned in my early travel days) have medical travel insurance, I've been lazy about getting the complete policy. I'll be changing that in 2016!
Travel Tip:
Research your options and purchase a complete travel insurance policy, not just one that only covers medical expenses.
3)Not Checking How to Get From the Airport Before Your Departure
Now obviously this one isn't nearly as serious as the previous one, but it could end up costing you hundreds of dollars! You may assume that there will be an Information Desk when you arrive, but depending on the size of the airport and when you arrive, there may or may not be.
And you don't want to count on that. Otherwise, how will you know which taxis are the unofficial (and more expensive ones)? Usually (but not always) there are public transportation options.
But this requires some prior research so that you know which stop to get off and how to get to your destination from your stop. You also don't want to rely on wi-fi, which may, or may not exist. And you also don't want to count on being able to buy a country-specific SIM card for your phone at the airport.
Admit it, we've all probably done this one, but as an example, a taxi from the Munich airport costs a whopping ~€80 – €100 to the city center, while a train ticket costs €10.80 and it takes almost the same amount of time to get there.
Travel Tip:
Check the airport website beforehand for transportation options, or make arrangements with your hotel for a pick-up to avoid public transit.
Related Reading: 5 Staycation Ideas That Will Make You Feel Like You're Actually Travelling
4)Being too Scared to Travel to an "Unsafe" Destination
This one is really relevant at the moment with the U.S. Department of State's Worldwide Caution alert. I admit it, it's easy to give in to the hype…until you realize that you really need to do your research.
Earlier this year I had been invited to speak at a conference in Antalya, Turkey. Then a few weeks before the conference, Turkey shot down a Russian military jet. I started to question, Is it safe to visit Turkey? The short answer is yes – with the exception of the provinces that border Syria and as long as you are not within 10 km of the Syrian border.
Thanks to a quick search on Google maps, I discovered that Antalya was 1000km away from the Syrian border. Based on this, I didn't cancel my trip. I've also traveled to Lviv, Ukraine (again, it's only one part that's not safe, the rest of the country is fine) and Kazakhstan, despite the Canadian government's Advise a high degree of caution.
In each case, I felt safe. This is the only travel mistake listed here that I have NOT made, so whew, I have one redemption!
Travel Tip:
Not every country or region is safe at any given moment, but with a little research or crowdsourcing on Twitter, What's XXX destination really like at the moment? you may find that your travel fears are unfounded.
If, on the other hand, a destination really isn't safe, then, by all means, don't go.
5) Not Turning off International Roaming
All it takes is for a shocking phone bill to realize how costly this mistake is. I once racked up over €250 in charges just talking to a partner over a few days. Yikes!
Travel Tip:
Check the fees with your phone carrier before you travel. Or if you don't have time to do that, turn off roaming to be on the safe side. Otherwise, be willing to pay the price.
6) Not Tightening the Cap on Your Bottles of Liquids and Putting them in a Waterproof Case
I've made this mistake more than once. I pack in a hurry and throw everything into my cosmetics bag. When I arrive, I find conditioner all over everything!
It's not just enough to ensure that the cap is on tight, you also need to ensure that it's in a waterproof case. I don't know whether it's due to pressure or what happens, but there have been times when I've sworn the cap on my conditioner or shampoo was on tight…only to find it otherwise upon arrival.
If this does happen, you at least want to contain it in your cosmetics bag – easier to clean than all your clothes and the interior of your suitcase.
Travel Tip:
Pack toothpaste with a screw cap rather than a flip cap.  I've had really bad luck with flip-caps coming open. Then,  put everything in a sealed bag, or a waterproof case.
Related Reading: How To Score a Cheap Flight in Minutes
7) Not Double Checking the Name of Where You're Going
This sounds obvious but hears me out. Many years ago, I made an impromptu trip from Annapolis Maryland to see Frank Lloyd Wright's famous Falling Water house. I googled the name of the town and figured that I'd ask the Information Office for more specific instructions once I arrived.
I didn't have data on my phone or a navigation system in my car and made my way with a good old-fashioned map. When 5 hours later I arrived at the Information Office and asked for specific directions on how to get to Falling Water, I was met with a very quizzical look.
I was in the wrong place, but one that had a similar name to where I was going, and had to drive like a madwoman to the correct place. But it was now closed and I missed seeing this incredible piece of architecture. I curse myself to this day!
This type of mistake is more common than you think. I was recently in Antigua, Guatemala, and my guide said that at least once a year, he waits for a tour group that never shows up. Several hours later he gets a phone call – they're in Antigua, the island in the Caribbean – an 11-hour plane ride away!
In Germany, where I live,  you have to be very careful of the double naming option. There is Frankfurt am Main (the one you are familiar with), but there's also Frankfurt Oder. Now if you're flying, it wouldn't be an issue, but if you were taking the train or driving, it could be a different story since they're over 600km apart!
Travel Tip:
Check that the place you're going to is the place you actually want to be going to!
How many of these seven travel mistakes have YOU made and what travel tips would you recommend?
Don't be shy, it will be our little secret! 😉