Check out these nine world travel hacks – tips, tricks and tools for saving major moola to ensure it's smooth sailing no matter where in the world you travel to.
Planning a trip is never easy, no matter where in the world you travel. I'm always happy to find hacks that make it easier so I decided to share effective travel hacks with you fellow travelers.
Recommended Reading: World Map Wallpaper and Murals: The Top Picks for Every Traveller
1) Save Major $ By Buying Your Flight at the Right Time
Ever wished that you had a crystal ball to tell you when to purchase your ticket for cheap flights? KAYAK's search tool is the closest thing. It lets you search hundreds of travel sites at once to find the right flight, hotel, rental car or vacation package whether it's for a specific date, weekend or the whole month. No matter where in the world you travel to. This is great for frequent travelers.
You really don't need loads of money to travel. I highly recommend using the whole month to find cheaper flights. As you can see from my search below, you can save hundreds of dollars (about $400) by flying on December 16th or 18th instead of December 17th.
Furthermore, if you've ever wondered whether or not now is the best time to buy, you'll love KAYAK's Forecast tool. It uses historical data to give you advice on whether the price is likely to increase or decrease within seven days. In the example above, I should purchase my flight to Calgary now. Otherwise, I risk having to pay more for my flight.
2) Be Aware of the 24-Hour Rule
Ever bought a flight and then found a better deal? Don't you hate it when that happens? That's why you need to be aware of the 24-hour rule. Most airlines, including Air Canada, will provide a full refund if you cancel your domestic flight or international flight within 24 hours of purchase.
Related Reading: 17 Best European Christmas Markets To Visit This Year
3) Buy Shared Experiences Instead of Presents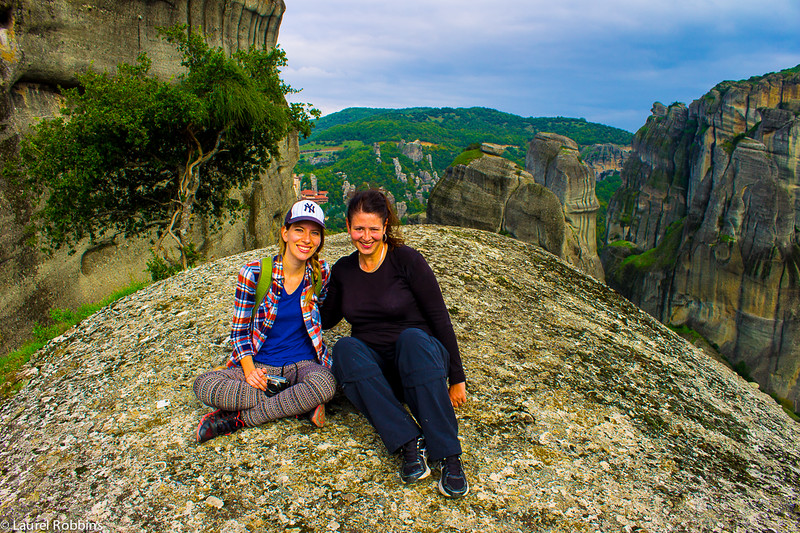 Recommended Reading: Indian Decor That Will Make You Feel Like You´re Travelling in India
Trying to travel with presents is stressful. You don't have enough space; you're worried something might break. The list goes on. Instead, of buying a present, buy something that you can do together. It doesn't matter where in the world that may be, you may not even have to travel far.
For example, if your favourite aunt is a foodie, treat her to lunch at the new bistro that just opened. You'll be giving her the gift of time with you and sharing something that she loves.
Another option is to pool your funds for a trip for your loved one. Some family members and I did this for my mom. We all chipped in for a flight to Annapolis, Maryland where I was living at the time. My mom got to visit me and explore a new place at the same time. She still raves about the travel experience and says it's one of the best gifts that she's ever received.
4) Be Open to Exploring New Destinations
Check out KAYAK's Explore Feature for this. I love it! You choose your travel dates, enter your budget and it shows you a list of all the amazing places you can fly to within that price range. Flight alerts and price alerts are also sent to you when you sign up.
When I did this, in the example below, Santa Ana came up. It wasn't a destination that I'd previously considered, but now I'm intrigued. You can travel anywhere in the world.
And I love the flight prices. It allows you to explore The Explore Feature, and also lets you explore by interest. For example, you can choose from Underwater Worlds, Hiking Hotspots, Wine Regions and more. This is a great way to find new destinations that you'll love.
Related Reading: 12 Winter Destinations in Europe That You Have to Experience
5) Make Your Holiday Vacation Start on Your Flight
Many travellers don't look forward to flying, especially long-haul flights but it can be a pleasant experience with the right mindset. Instead of dreading a long flight, think of ways you can pamper yourself no matter where in the world you're going to travel to.
Is there a book that you've wanted to read but never seem to have time for? How about listening to your favourite holiday playlist on Spotify? Or buying Swiss chocolate at the airport that you savour during your flight. You'll not only enjoy your flight more; you'll arrive feeling relaxed.
6) Travel with Peppermint Oil
Peppermint can help soothe any in-flight nausea, freshen breath, and relieve sinus congestion. I love taking a few drops on a tissue and then inhaling it. I feel so much more relaxed afterwards. A small bottle packs a big punch. It's one of my must-haves when travelling, no matter where in the world you travel to.
7) Travel Only with Carry-on Luggage
Not only will a carry-on bag save you a ton of time packing, but it reduces having to wait around for your luggage, and you'll never have to worry about the airline losing your luggage. Besides, with the shared experiences that you're giving, you won't have presents to carry.
Related Reading: 4 Best Places to Visit in January in Europe
8) How to Pack Only Carry-on for World Travel
To get the most space, I recommend rolling like items together, i.e. shirts, then putting them in a packing cube. I also carry a packing cube for dirty clothes.
You'll want to choose versatile items that you can wear for numerous occasions. One of my favourites is a black lace top. It looks equally good with jeans as it does with a dressy skirt. I just add a long necklace and red lipstick, and I'm good to go.
The other trick is to reduce the number of shoes that you bring since these take up a ton of space. I usually wear a pair that has a small heel, and that looks equally good with jeans or a dress – versatility and runners for when I want to be more active. That's usually enough.
9) If you're travelling to a new destination, research how to get from the airport to your hotel before you leave home.
You want to have that holiday feeling when you arrive. Nothing will zap it quicker than figuring out how to get to your hotel from the airport and which taxis you should avoid.
That's why I always research this before I leave, making sure my travel plans are comprehensive. Most airport websites will have a section explaining the different options and how long they take. That way you can decide whether it's worth it to splurge on a cab or save money by taking the train which can be just as quick.
Related Reading: 5 Staycation Ideas That Will Make You Feel Like You're Actually Travelling
These are my top world travel hacks for every trip you wish to take.
Share with someone you know who is travelling during the holidays. Also, check that you're not making these Travel Mistakes.
This post was brought to you in partnership with KAYAK.