Why Travel With Us?
We know that you have other choices when it comes to booking your tour, so why should you travel with us?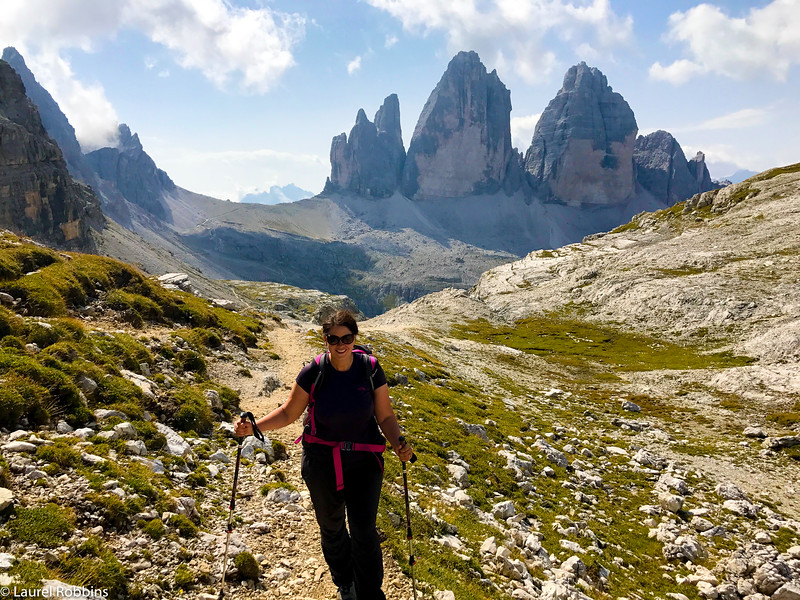 1)Laurel Robbins, the founder of Monkeys and Mountains Adventure Travel has personally done every tour that we offer. You may think that's true of most tour companies but unfortunately, it's not. It's not uncommon that in companies offering a huge selection of tours,  no one in the company has actually done them.
We hear this from local partners that we work with all the time. And unsurprisingly the results are often disastrous for the clients. To us, that's unacceptable. That's why we have a small but personally curated selection of tours.
2)Laurel is really picky about the tours she offers. Blame it on growing up in the Canadian Rocky Mountains, but she was very spoiled when it comes to hiking. As a result, she tests many hiking tours and decides not to offer most of them. She doesn't want a nice hike. She wants an amazing one for our clients. One that's unforgettable and a fantastic way to spend your valuable vacation time.
3)We work in partnership with local tour operators to provide on the ground support if needed during your tour. This is true of most tour operators but as Laurel has personally done each tour, we enhance our tour details. They may not be obvious from a website but thee details make a huge difference to your experience. One example is insisting on accommodation in a more convenient location.
4)We're hikers and nature lovers who know how to design tours for hikers and nature lovers. We love hiking and spend our free time hiking. We also know how to help you select a tour for your ability level. It's important to know when to push yourself and when it's too much.
Laurel is in the Alps hiking almost every weekend. She also volunteers with monkeys at an animal shelter weekly and has a degree in Primatology (the study of primates). She's been in the travel industry for 8 1/2 years so know what makes a good tour and what doesn't.
Tiffany is a key team member based in Vancouver, Canada with a lot of experience in the adventure travel industry. She's an avid mountain climber and hiker who has scaled peaks all over the world.
Lourdes is based in Antigua, Guatemala and provides backend support to keep our site running and writes articles about hiking. She's also an avid hiker.